A group of current and former parliamentarians and rights activists are asking Ottawa to use the Magnitsky Act to sanction 14 Chinese officials responsible for the persecution of Falun Gong adherents in China.
"Canada must use this legislation to sanction the communist government officials who are committing the gross human rights violations of imprisonment, organ harvesting, and murder of Falun Dafa members," said Conservative MP James Bezan, who was one of the champions of Canada's Magnitsky legislation.
The Falun Dafa Association of Canada said that as the group marks the 21st anniversary of the start of the persecution campaign against adherents in China on July 20, 1999, it has submitted a list of 14 officials to Foreign Affairs Minister François-Philippe Champagne to be sanctioned under the Act, along with nearly 300 pages of supporting documents.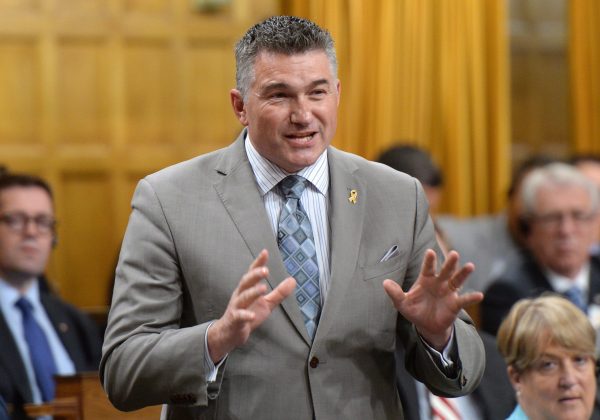 "The list of 14 Chinese officials includes former CCP [Chinese Communist Party] leader Jiang Zemin, the main perpetrator and architect of the persecution, who sought to eradicate Falun Gong because of its popularity, and the group's refusal to surrender to CCP control," the association said in a statement.
"In the campaign against Falun Gong, the CCP exercised and continues to exercise extralegal powers to bring about arbitrary arrests, torture, killing, and even forced organ harvesting of Falun Gong adherents on a large scale."
Falun Gong, also known as Falun Dafa, is a spiritual discipline consisting of five meditative exercises and moral teachings. In the 1990s, an estimated 70-100 million people were practising Falun Gong across China. After the launch of the persecution campaign in 1999, tens of thousands were rounded up and detained in prisons, labour camps, brainwashing centres, and psychiatric wards, where many were abused and tortured in an effort to force them to quit the practice. Falun Gong adherents continue to be detained and persecuted in these facilities today.
"For outsiders it is strange that a loose organization promoting a spiritual practice, one based firmly on traditional Chinese qi gong (the slow-flowing moving meditation) and with no political aims, should have provoked such a ruthless crackdown," Australian academic Clive Hamilton writes in his 2018 book "Silent Invasion."
"But CCP leaders felt threatened by a movement with more members than the party and attracting greater devotion," the book said, adding, "In modern times, no group in China has been more severely and tirelessly persecuted than Falun Gong."
Irwin Cotler, a former Liberal minister of justice who also joined the call to impose Magnitsky sanctions on Chinese officials, said Falun Gong adherents have been subjected to "extrajudicial killings and torture in a CCP-orchestrated 'eradication' movement—for nothing other than espousing ancient spiritual values of truth, compassion, and tolerance."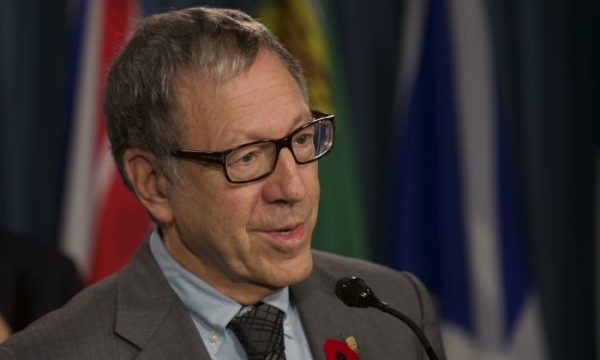 "We encourage the Canadian government to use the Magnitsky Act to sanction, at the very least, 14 Chinese government officials identified and responsible for gross human rights violations," said Conservative MP Peter Kent, the co-chair of Parliamentary Friends of Falun Gong.
Adding his voice to the chorus, Conservative Sen. Thanh Hai Ngo said, "The time has come for Canada to reclaim its leadership as a defender of human rights on the world stage by imposing Magnitsky sanctions on Chinese officials."
Last year, an independent tribunal in London, England, found that the CCP continues to kill Falun Gong adherents and sell their organs for profit. The tribunal was headed by Sir Geoffrey Nice, who previously led the prosecution of former Yugoslav President Slobodan Milosevic for war crimes at the International Criminal Tribunal.
Canada passed its Magnitsky Act in 2017. The Act, many versions of which have been passed in different countries, is named after Sergei Magnitsky, a Russian lawyer who uncovered the largest tax fraud in his country's history and subsequently died as a result of torture in 2009 while detained in Moscow.
The legislation gives Ottawa the ability to sanction foreign individuals responsible for gross human rights violations. Examples of sanctions could be barring the targeted individuals from entering Canada, or engaging in financial transactions in Canada or with Canadians outside of Canada.