Parliament Needs to Look at Chinese Oil Sands Investment
June 13, 2012 2:15 pm Last Updated: October 1, 2015 1:12 pm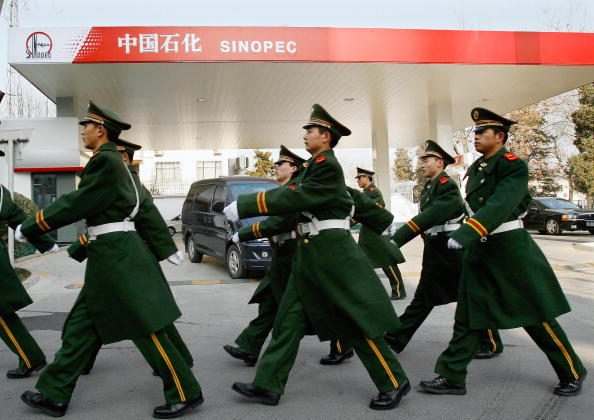 Prime Minister Harper's February trip to China was portrayed as an attempt to promote Canadian oil sales, especially after the failure of TransCanada's Keystone XL pipeline project that sought to gain rapid environmental approval in the United States.
After Nebraska farmers and environmentalists voiced concern about risks to the Ogallala Aquifer, a democratic government delayed approval until environmental assessments could be completed. For Canada, Enbridge's proposed Northern Gateway Pipeline, which would ship crude oil to Kitimat, British Columbia, for shipment to China, was suddenly endorsed as a new alternative.
Certainly, Harper's challenge is not to sell oil. The Chinese, like the Americans, need a steady supply of oil to fuel their economic growth. They do not need to be convinced so by visiting politicians, as if Harper were peddling snake oil rather than petroleum.
China's recent entry into the oil sands, although unprecedented in Canadian history, is done according to Canadian law. And Harper's legislative agenda may give China's state-run oil companies an even stronger presence in Canada. Harper thus needs to sell his radical plans for Canada's oil sands to Canadians.
The auction of Canadian oil assets to China began under Harper's watch. In the eight largest energy deals of 2010 and 2011, China invested $16 billion in the industry. The most significant deal happened when Chinese state-owned Sinopec purchased outright Daylight Energy for $2.2 billion in December 2011.
Sinopec also contributed in 2011 to a consortium that provided over $100 million of upfront financing to Enbridge for the Northern Gateway Pipeline. And Sinopec owns a 9.3 percent stake in Syncrude.
With all of these investments, China has already become a major player in the oil fields, in ways consistent with Canadian law.
This is why the focus of attention should be Parliament.
In Beijing, Harper announced the conclusion of negotiations for a Canada-China Foreign Investment Promotion and Protection Agreement (FIPA), which will surely accelerate Chinese state investment in the sector, but which requires parliamentary oversight.
Bill C-38, an omnibus budget bill with provisions designed to weaken Canada's environmental laws, may also make it easier for Sinopec and Enbridge to evade opposition to the Northern Gateway Pipeline.
Few MPs have drawn attention to these radical changes.
Green Party leader Elizabeth May argues that a Canada-China FIPA will undermine Canadian energy sovereignty. Its investor-state provisions could give corporations the right to sue if government actions, including new health or environmental regulations, reduced profit expectations.
May notes that Sinopec's investments in the Northern Gateway are part of a strategy to export crude oil to China, where it can be refined by Sinopec. Obviously, this would take jobs away from Canadian refinery workers.
These investments also give Chinese state firms unprecedented leverage in the Canadian economy and in Canadian politics—without reciprocity. China does not permit foreign companies to purchase oil assets in China, requiring instead that investors form joint ventures with Chinese companies.
The import of Chinese labour standards is another concern. In 2007, Sinopec imported some 150 Chinese workers to build a storage tank on Canadian Natural Resources' Horizon project. Two workers died and two were injured when the roof of the tank collapsed. The remaining workers were sent back to China.
After investigation, Alberta laid 53 charges against Canadian Natural Resources and Sinopec for failing to protect worker safety. The trial was delayed repeatedly, with Sinopec's construction company arguing that they have no presence in Canada and that a Canadian court summons is thus invalid.
Furthermore, it was found that the Chinese workers were paid only a fraction of the promised wages.
If the use of Chinese labour on Chinese-owned projects and joint ventures becomes standard practice, there is a risk that Canadian guest worker programs can lead to weakening of labour standards and downward pressure on Canadian wages.
In the final analysis, the real issue is not China. The real issue is Canada. Do we want a Canada that lets foreign companies sue local and provincial governments if environmental legislation might lessen their profits, or a Canada that can enforce environmental regulations demanded by its own citizens?
Do we want a Canada that imports cheap foreign labour and circumvents labour standards, or a Canada that encourages the hiring of unionized workers?
Do we want a Canada that lets foreign state firms effectively nationalize our energy assets. or a Canada that puts its own sovereignty first?
Do we want exponential increases in oil sands exploitation, or slower, more sustainable development and a shift to more environmentally friendly lifestyles?
What we do with our oil sands will make a difference. Sinopec and other foreign firms can only enter Canada under the provisions of Canadian law. We must thus be vigilant about a Canada-China FIPA, C-38, and any other law that threatens to sell out our environmental sovereignty.
Scott Simon is chair of Taiwan Studies at the University of Ottawa, a professor, and the author of three books on the social and political dimensions of development in Taiwan.
The Epoch Times publishes in 35 countries and in 19 languages. Subscribe to our e-newsletter.
Disclaimer Text:
"Views expressed in this article are the opinions of the author and do not necessarily reflect the views of The Epoch Times."