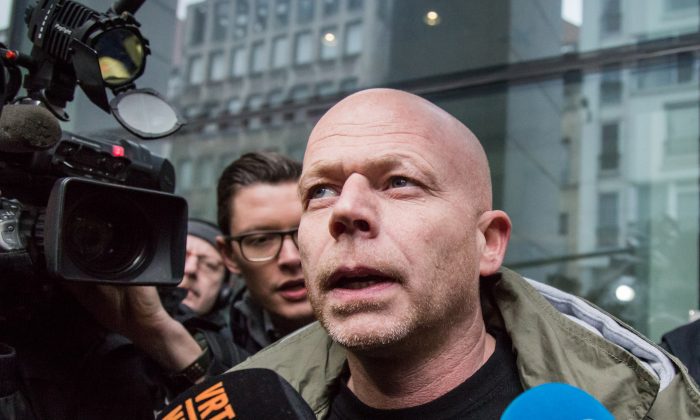 Paris Suspect's Attorney Wants a Lesser Sentence If Abdeslam Serves as Informant
Paris suspect Salah Abdeslam's attorney said his client can serve as an informant.
The 26-year-old Frenchman is currently being held in a high-security prison in Belgium. He is accused of alleged connections to the Paris attacks on Nov. 13, where gunfire and suicide bombings killed 130 people.
I would even say he is worth his weight in gold.
, Salah Abdeslam attorney
"I think that Salah Abdeslam is of prime importance for this investigation. I would even say he is worth his weight in gold. He is collaborating. He is communicating. He is not maintaining his right to remain silent," the suspect's attorney told Belgian public broadcaster RTBF.
According to Dutch media HLN.BE, Abdeslam's lawyer Sven Mary, said the suspect has vital information that he can give authorities in exchange for a lesser sentence.
"He knows who else was involved in the attacks, where the attacks were planned, where the ammunition and weapons came from, those who made the suicide-belts, where and by whom the terrorists were taught … Things that are very interesting," Mary told HLN.BE.

Abdeslam was arrested on March 18 after a shootout in the Brussels neighborhood of Molenbeek. He was shot in the leg during the raid as he exited an apartment and tried to escape. Abdeslam had been on the run for four months and was Europe's No. 1 fugitive.
The suspect's judicial hearing was postponed after the Brussels attacks that killed 34 people and injured hundreds on March 22.
An assistant to Abdeslam's attorney said the suspect has been rescheduled to appear before a panel of judges on March 24.
He would be able to give real clarity on what happened during the attacks
, Salah Abdeslam attorney
The suspect's lawyer is fighting extradition to France and said the suspect was fully cooperating with investigators.
"Although there is no legislation yet, we should still consider it. Because my client is in a position where he would be able to give real clarity on what happened during the attacks. It would be a pity if we don't listen to him. That is if Salah Abdeslam still has a future, maybe as an informer," said Mary.
According to HLN.BE, the Paris prosecutor said he interprets Abdeslam's confessions and the start of a scheming strategy that should be taken in carefully.
The Associated Press contributed to this report. 
RECOMMENDED