Parents Persuade DOE to Keep P.S. 150 in Tribeca
September 4, 2013 7:53 pm Last Updated: September 5, 2013 9:20 am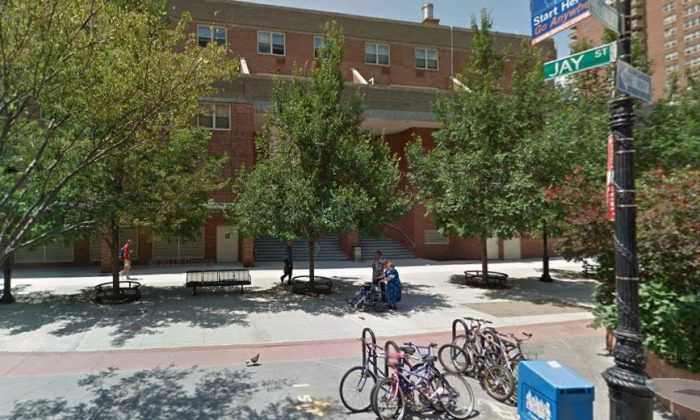 NEW YORK—The Department of Education (DOE) called off its plans to relocate a public school in Tribeca after opposition from parents in the community.
Parents were up in arms as soon as the DOE announced plans earlier this year to relocate P.S. 150 to the future Foundling School on West 17th Street in Chelsea. They cited concerns about the long commute as well Lower Manhattan's growing need for new school seats.
The drive to keep the school in Tribeca enlisted an impressive list of local officials, including Manhattan Borough President Scott Stringer, state Sen. Daniel Squadron, and Council member Margaret Chin.
Local officials addressed the parents' concerns in a letter to the DOE requesting that parents and the local community be able to participate in the discussion about the school's relocation.
The DOE announced that it would not proceed with the relocation on Sept. 3.
"I am gratified that the voices of parents, advocates and elected officials have been heard and that the Department of Education has reconsidered its plan to relocate P.S. 150," said Stringer. "This remarkable, high-performing school has been an anchor in Tribeca and our City needs to support and nurture such institutions, so our children can benefit from the quality education they provide."
P.S. 150 is a tiny school with involved parents and a vibrant arts curriculum, according to Insideschools.
The school is among the top performers on the recent Common Core tests: 72 percent of the students passed the English test and 61 percent passed the math, compared to 26 and 30 percent respectively for students citywide.