Some parents of gender dysphoric children are outraged over proposed new standards of care that push for the use of puberty blockers, hormone therapy, and gender reassignment surgery for minors.
In the past, the minimum age requirement for these treatments has been 18, but some activist groups and medical professionals have recommended lowering the age requirement to 14 or younger.
The parents are concerned that new standards of care proposed by the World Professional Association for Transgender Health (WPATH) reflect the wishes of certain transgender activists and affiliated doctors—not the concerns of most medical professionals.
WPATH standards of care are widely used as accepted guidelines in California, sources told The Epoch Times. Public comments were allowed on the new Version 8 of their standards of care until Jan. 16, according to the organization's website. The final document is expected to be released in the spring.
One parent, who goes by the pseudonym Charlotte Jacobs to protect the identity of her gender dysphoric daughter and her own, told The Epoch Times she opposes WPATH's proposed guidelines and the "gender-affirming" philosophy the medical community and schools have adopted.
"There's been a 5,000 percent uptick in girls saying that they're transgender. So, instead of being curious about that giant leap, they're lowering the ages and making it easier for these kids to get medicalization and irreversible surgery," Jacobs said.
Referrals to the Tavistock and Portman Gender Identity Development Service (GIDS) in England have surged in the United Kingdom since 2015.
TransgenderTrend.com, a network of parents, academics and childcare professionals who support the idea that "no child is born in the wrong body," reports that the number of referrals in England alone in 2018-19 was 624 boys and 1,740 girls. 
"In less than a decade, there has been a 1,460-percent increase in referrals of boys and a staggering 5,337-percent increase in girls," according to Tavistock.
In her book, "Irreversible Damage," author Abigail Shrier writes that in the mid-2000s there was a sudden spike in the number of teens in the U.S. and Western world claiming they were gender dysphoric.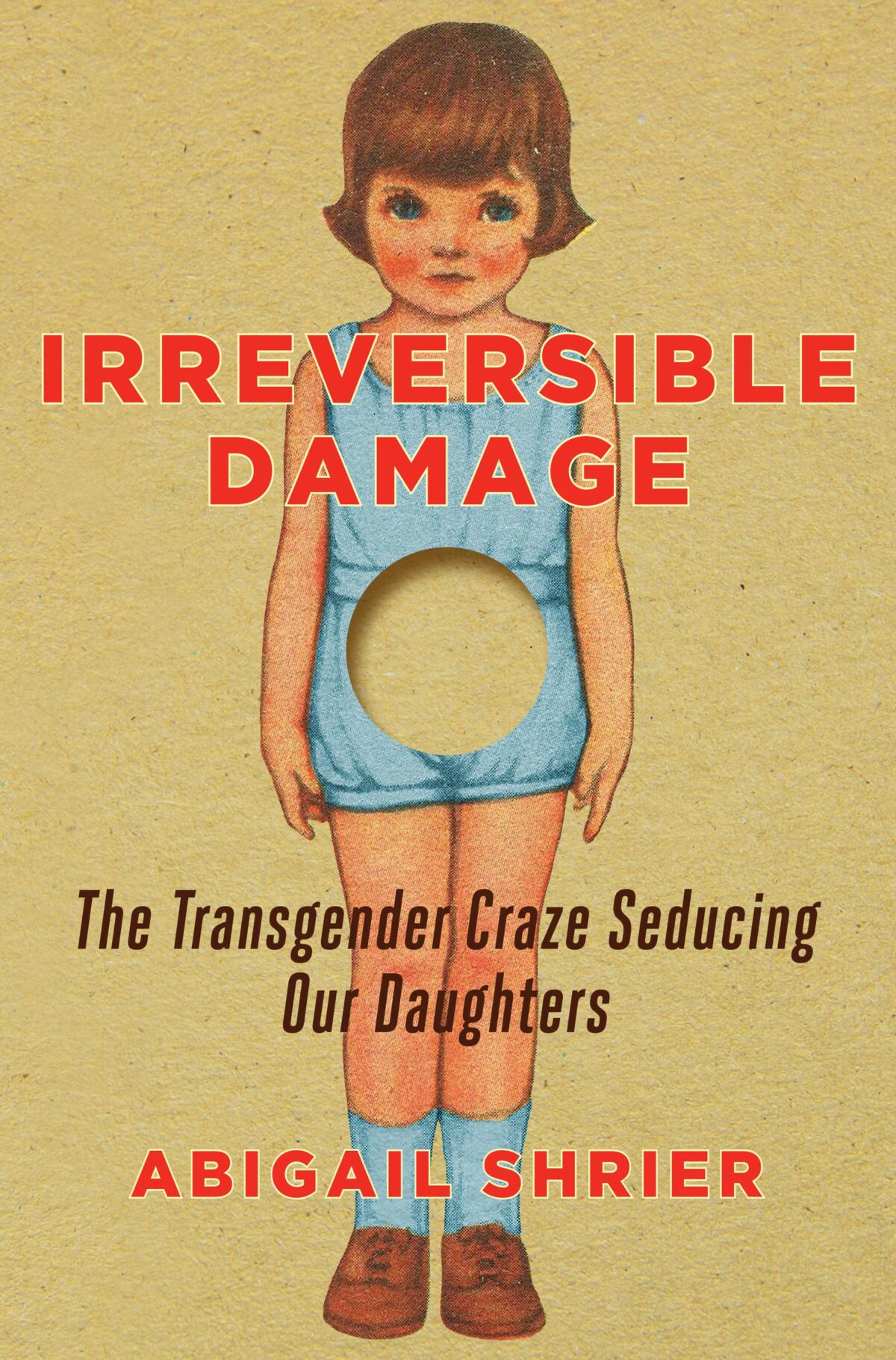 "Between 2016 and 2017, the number of gender surgeries for natal females in the U.S. quadrupled, with biological women suddenly accounting for … 70 percent of all gender surgeries. In 2018, the UK reported a 4,400 percent rise over the previous decade in teenage girls seeking gender treatments. In Canada, Sweden, Finland and the UK, clinicians and gender therapists began reporting a sudden and dramatic shift in the demographics of those presenting with gender dysphoria—from predominantly preschool-aged boys to predominantly adolescent girls," Shrier writes in her book.
Both parents of gender dysphoric children and adolescents and some medical professionals are concerned that too much credence has been given to WPATH guidelines. They say WPATH is an advocacy group pushing a gender-affirming philosophy and shouldn't been seen as a credible.
"WPATH is an activist group, first and foremost, and should not have any influence in the medical field, regardless of how many medical associations support it," Jacobs wrote in a statement. "WPATH presents only the studies that support its desired conclusion and ignores the fact that none of the cited studies have controls, have extremely high losses and are biased."
Meanwhile, WPATH Executive Director Blaine Vella said in an email to The Epoch Times "WPATH is not able to comment on anything related to the proposed standards of care until they are finalized and published."
Proposed Standards of Care
Jacobs is most concerned with the adolescent chapter that advocates for gender reassignment treatments and surgery for teens under the age of 18. She believes the proposed standards, composed of 19 chapters and hundreds of pages, are unethical.
WPATH states in draft standards of care, that previous guidelines have recommended that initiation of partially reversible gender-affirming hormone treatment (GAHT) could begin at about 16 years of age.
"More recent guidelines suggest that there may be compelling reasons to initiate GAHT prior to the age of 16, though there are limited studies on youth who have administered hormones prior to 14," WPATH states.
The association cites a "Dutch approach" in which "pubertal suppression was considered at age 12, GAHT at age 16 and surgical interventions after age 18, with exceptions in some cases."
The group states gender-affirming surgeries among adolescents have increased since 2000 and there has been "an increase in the number of diverse youth seeking vaginoplasty." The organization cites a 2017 study of 20 WPATH affiliate surgeons in the United States and claims that more than half reported they have performed vaginoplasty surgery on minors."
WPATH states that although the sample sizes of studies are small, some indicate "improved psychosocial functioning and decreased gender dysphoria in adolescents who have undergone vaginoplasty." It suggests some adolescents may benefit from getting these surgeries before they turn 18. Some factors may include the increased availability of support from family members, greater ease of managing post-operative care before entering going to college or getting a job.
"Factors that may support pursuing these procedures for youth under 18 years of age include the increased availability of support from family members, greater ease of managing post-operative care prior to transitioning to tasks of early adulthood," such as entering college or the workforce or facing transphobic violence in public spaces, according to WPATH.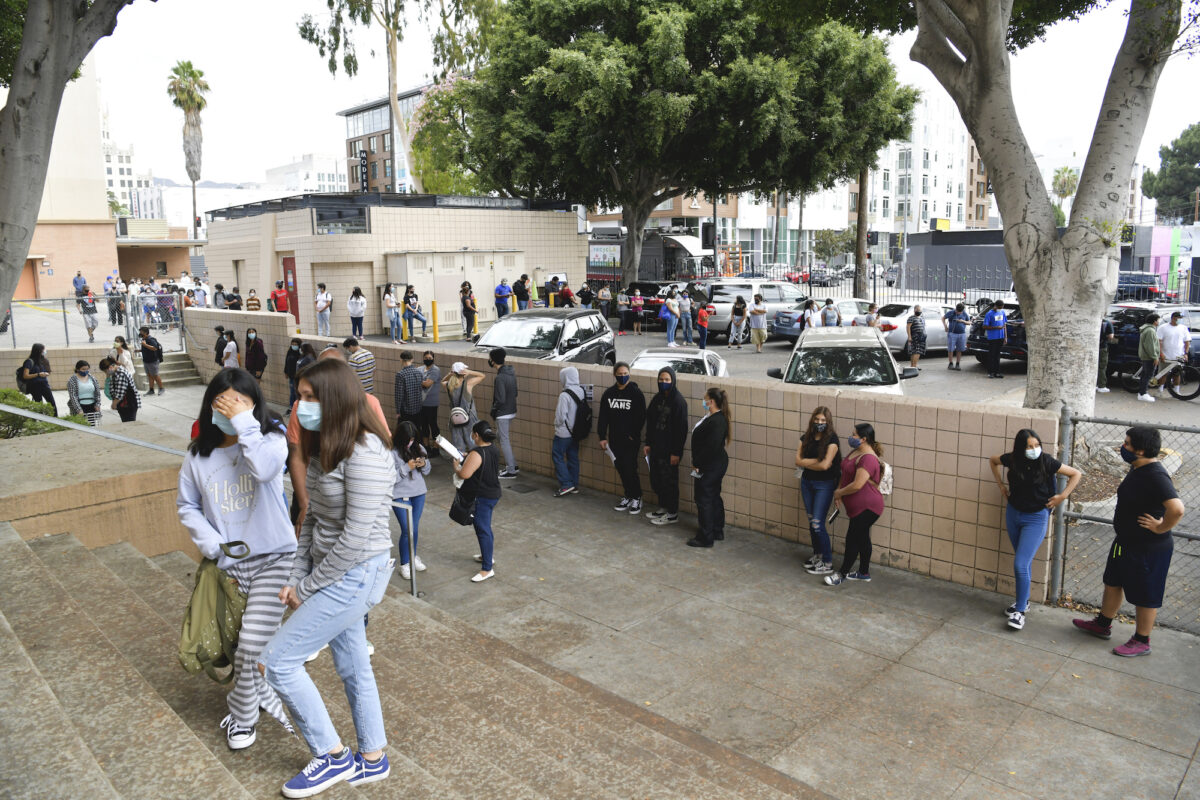 WPATH does not recommend phalloplasty for patients under 18 because of "current rates of complication with this surgery."
The child chapter recommends social transitioning for prepubescent children.
Dr. Miriam Grossman, a child-adolescent psychiatrist, told The Epoch Times it's outrageous that studies on the effects of social transitioning are not included in the WPATH guidelines.
Grossman urged physicians, policymakers and parents to approach WPATH's guidelines with skepticism to avoid being "hoodwinked."
WPATH is an activist group that is "essentially advocating for any child of any age, who voices confusion about their gender identity … be placed on an assembly line towards dangerous and experimental medications and surgery," she said.
"It's a deception to present these standards of care, as if they were coming from a legitimate medical organization that bases its guidance on high quality evidence," Grossman said.
Grossman, author of "You're Teaching My Child What?: A Physician Exposes the Lies of Sex Ed and How They Harm Your Child," said almost all children put on puberty blockers eventually go on to hormone therapy.
"A boy who's on estrogen could be sterilized in four months," she warned.
Risk of Regret
Jacobs and other parents warn that gender-affirming therapists are influencing gender dysphoric children to pursue treatment and eventually gender reassignment surgeries they may deeply regret later in life.
Though activists often refer life-altering surgeries as "top" and "bottom" procedures, the surgeries—double mastectomies and phalloplasty for girls who want to fully transition, and castration, vaginoplasty and mammoplasty for boys who want to become women—are complex, risky and costly. The surgeries also mean patients must receive post-operative care and hormone therapy for the rest of their lives, Jacobs said.
Dr. Ken Zucker, a psychologist, told The Epoch Times that 88 percent of 2- to 12-year-old in two separate studies of boys and girls clinically referred as experiencing gender dysphoria—who were not socially transitioned—later reported as adolescents and young adults that they no longer suffered from the condition and were comfortable with their birth genders.
If you combine his findings with other studies, the desistance rate is generally about 80 percent, Zucker said.
"Children socially transitioned long before puberty is something that has evolved … over the past 15 to 20 years," he said.
Nowadays, children as young as five, for example, will show up to a gender identity clinic, and a lot of them have already socially transitioned, he said.
"My own prediction is that … if one does long term follow-ups of children who socially transitioned before puberty, it's very unlikely that they will change their mind and decide, 'No, I'm not trans. I'm going to go back and live as a boy or live as a girl,'" Zucker said.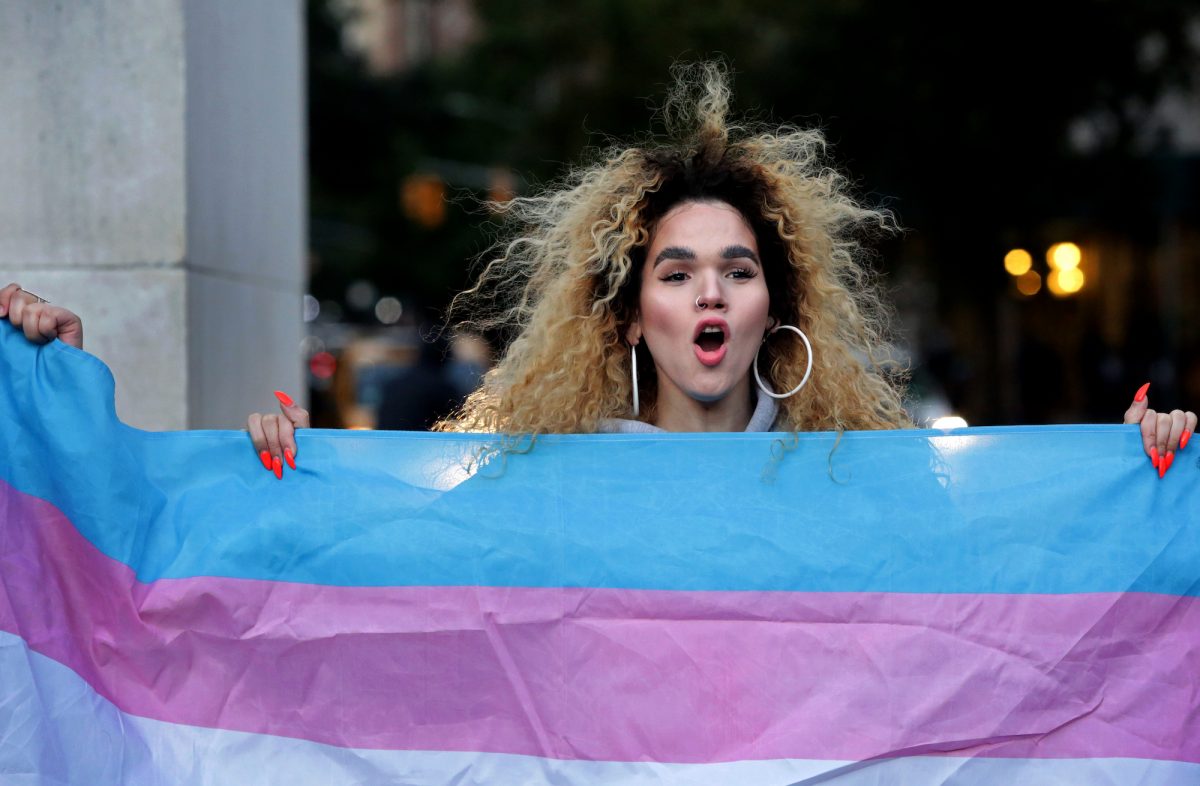 Children who have socially transitioned and continue to feel like they're the other gender will require lifelong biomedical treatment in terms of hormone therapy, and many of those kids will likely request some form of gender-affirming surgery," he said.
Many skeptics believe gender-affirming therapy may steer children towards surgery and hormone therapy by mere power of suggestion.
Jacobs thinks it does. "Once these kids are socially transitioned, they are pretty much sunk," she said.
But, in Zucker's medical opinion, "the answer to that question is a subject of great debate in terms of what are the origins of gender dysphoria?" he said. "To what extent does the social environment accentuate or attenuate the gender dysphoria? How much of it is coming from external factors, versus how much of it is coming from internal factors in the child?"
In that respect, clinicians as well as parents hold a wide range of different philosophical and theoretical perspectives. Many clinicians who work in the field say there are both biological and psychosocial factors that might lead to gender dysphoria, Zucker said.
The Gender Dysphoria Alliance (GDA), an advocacy group for adults who've experienced gender dysphoria "whether transitioned, desisted or de-transitioned," issued a statement to WPATH.
"We consider it negligent that the global clinical authority on transgender medicine has abandoned all evidence-based understanding of this condition in favour of an activist narrative," the alliance states.
"Trans people have many advocacy organizations around the world. This is not what we need WPATH for. We need WPATH to set evidence-based clinical standards and provide clear definitions of the condition we seek/sought treatment for, to instill confidence in our system of care. We are concerned about the future of transgender medicine and mental health care if our clinicians do not retain any understanding of what this condition is," it states.
The group recommends that WPATH:
Provide analysis of the etiological studies and theories, and clear definition of terms
Create a chapter dedicated to the needs of those who detransition
Extend the requirements described in the Adolescent chapter to age 25
Add desistance studies to Child Chapter in order to protect GNC [Gender non-conforming]/gay children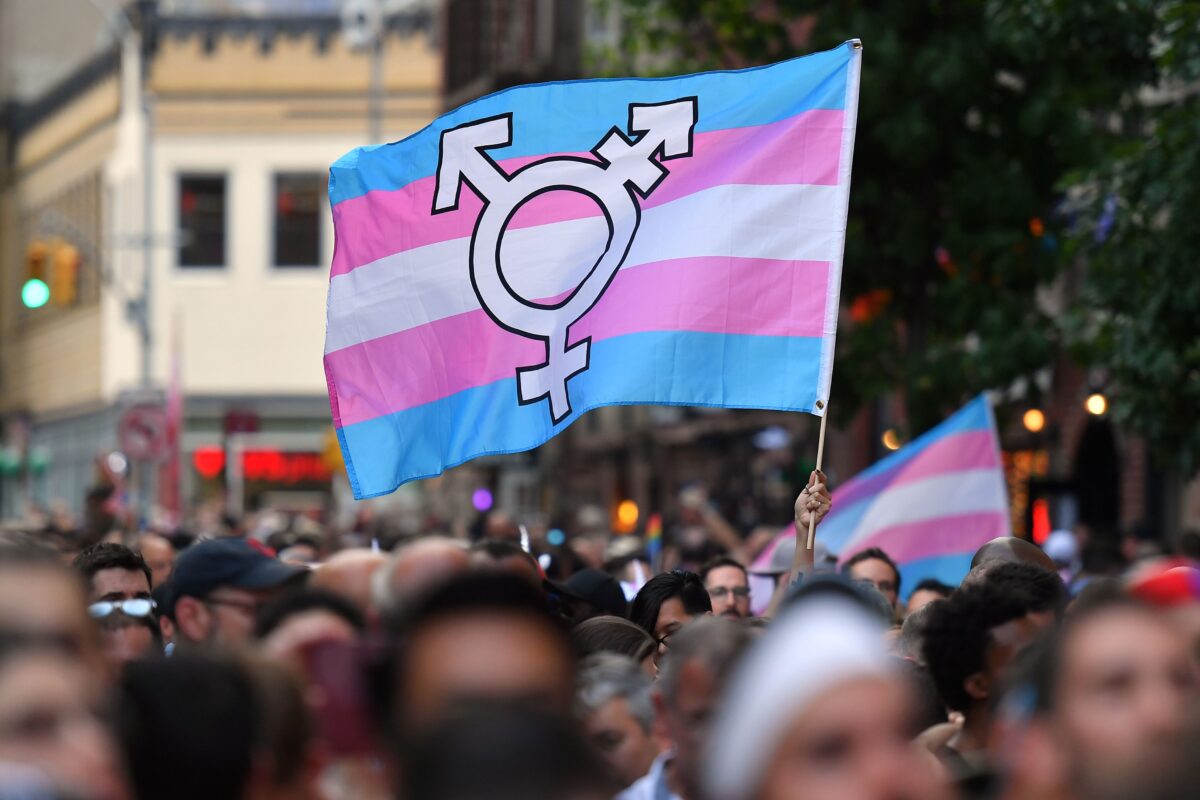 Big Business
The gender reassignment surgery market is expected to be a $1.5 billion industry by 2026, according to Global Market Insights, Inc., which reported in March 2020 "the number of such patients has increased nearly four times in the past years."
Male-to-female gender reassignment surgery was valued at $184.6 million in 2019, the report states.
"The segmental growth is attributed to the increasing insurance coverage for male to female sex reassignment surgical procedures and growing expert opinions on the medical necessity of gender transition," states the report.
Global Market Insights lists Sava Perovic Foundation Surgery, Yeson Voice Center, Transgender Surgery Institute of Southern California, Bupa Cromwell Hospital, Rumer Cosmetics Surgery, Mount Sinai Center for Transgender Medicine and Surgery, Phuket International Aesthetic Center, and Chettawut Plastic Surgery Center as the "major players operating in the sex reassignment surgery market."
"These service providers focus on innovative surgery offerings and state-of-the-art facilities to increase their market presence. This will in turn trigger the industry growth, thereby attracting a large patient pool," the report states.