TORONTO—The parents of a Canadian man held hostage in Afghanistan say a recently released Taliban video of his family marks the first time they've seen the two grandchildren, who were born in captivity.
Canadian Joshua Boyle and his American wife, Caitlan Coleman, were kidnapped in 2012 while travelling in northern Afghanistan. In the video, they beg for their governments to intervene on their behalf. Coleman—sitting with two young children—urges governments on all sides to reach a deal to secure the family's freedom.
Boyle's parents, Patrick and Linda Boyle, said in statement Wednesday that the video is the first glimpse at the kids.
"It is an indescribable emotional sense one has watching a grandson making faces at the camera, while hearing our son's leg chains clanging up and down on the floor as he tries to settle his son," the Boyles said in a written statement. "It is unbelievable that they have had to shield their sons from their horrible reality for four years."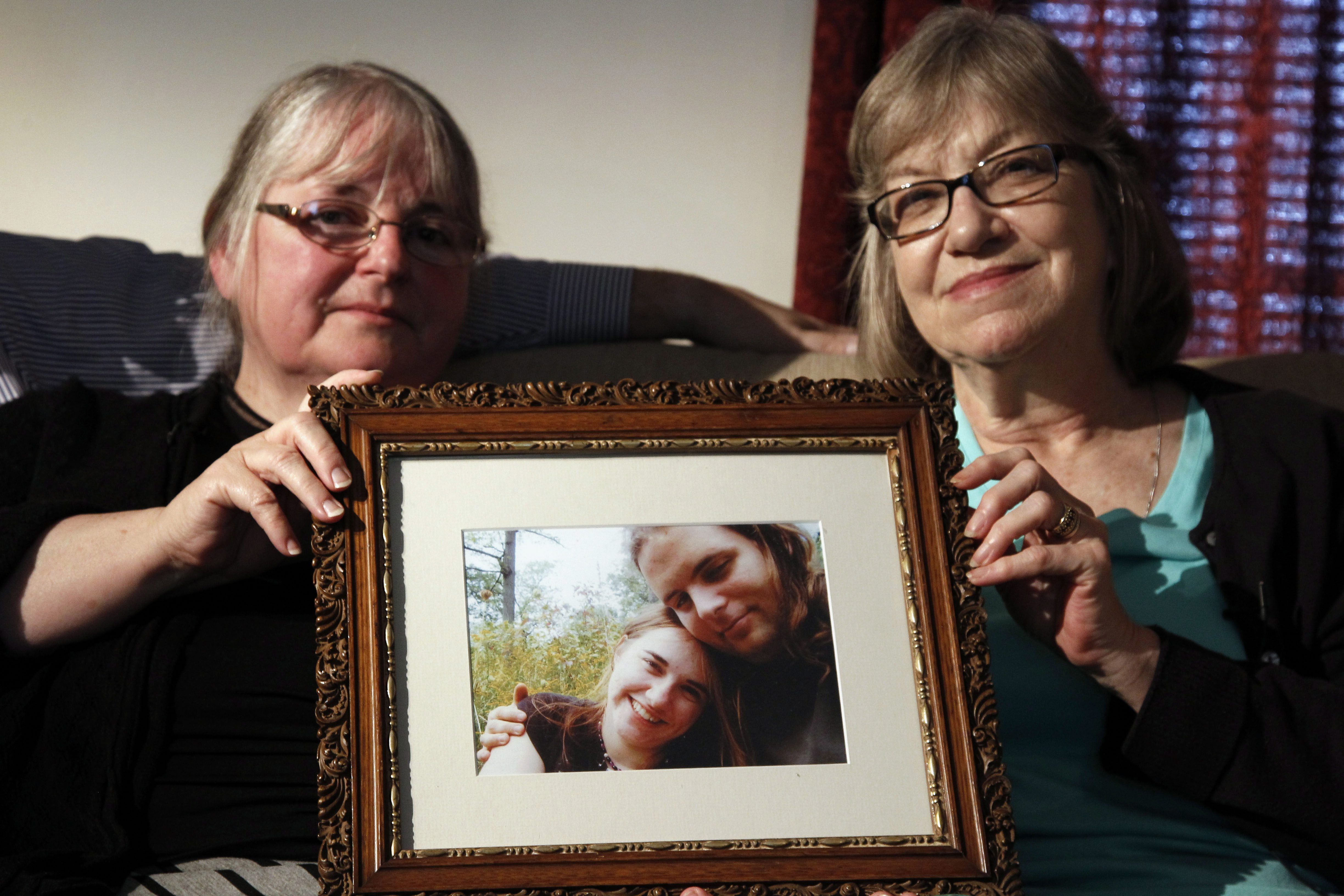 The parents say their son told them in a letter that they've tried to protect the children by pretending their signs of captivity are part of a game being played with guards.
"It is simply heartbreaking to watch both boys so keenly observing their new surroundings in a makeshift film studio, while listening to their mother describe how they were made to watch her being defiled," the Boyles said.
The parents of Coleman hope President-elect Donald Trump will broker her release if President Barack Obama doesn't succeed before he leaves office. Jim and Lyn Coleman, of Stewartstown, Pennsylvania, spoke to ABC's "Good Morning America."
"I do believe that either the President will get her home before he leaves or will set in motion a process that the next president can do it," Jim Coleman said.
Caitlan Coleman has told her family that she gave birth to two children in captivity.
The Colemans said they took solace in seeing their daughter and grandkids looking healthy and in seeing the children for the first time.
"You just want to reach out, you know, and hold them," Lyn Coleman said of her grandchildren. "And that's very difficult."
Canada called Monday for the unconditional release of the couple and the children. The State Department has said it was reviewing the footage.
The video came to public attention through the Site Intelligence Group, which monitors extremist activity online. SITE said it was dated Dec. 3, though the AP could not verify the date of the recording.
The two vanished after setting off in the summer of 2012 for a journey that took them to Russia, the central Asian countries of Kazakhstan, Tajikistan and Kyrgyzstan, and then to Afghanistan. Her parents last heard from their son-in-law on Oct. 8, 2012, from an internet cafe in what Josh described as an "unsafe" part of Afghanistan.
In 2013, the couple appeared in two videos asking the U.S. government to free them from the Taliban. The Colemans received a letter last November in which their daughter said she had given birth to a second child in captivity.
A video released in August showed Coleman and Boyle warning that their captors would kill them and their children unless the government in Kabul ends its execution of Taliban prisoners.