The family of a 10-year-old boy who was thrown from a California water park ride is filing a lawsuit over the May 2017 incident.
The boy, who was not named, was injured when he was thrown over the edge of the Emerald Plunge slide at the Wave Water Park in Dublin—before skidding on the concrete.
6 months after a 10-year-old boy was thrown off a 3-story water slide, parents release photos of his injuries. The boy's parents will file a lawsuit against City of Dublin & slide manufacturer tomorrow. pic.twitter.com/aV3L4RHjMa

— Jodi Hernandez (@JodiHernandezTV) November 14, 2017
The child's parents took him to a nearby hospital after the accident, which happened May 27.
On Tuesday, Nov. 14, an attorney for the parents told NBC Bay Area that they're filing a lawsuit. The city of Dublin and the manufacturer of the slide, WhiteWater Industries, are named in the suit.
The Emerald Plunge has been closed since the incident because it needs to complete testing on behalf of state regulators. The slide can only be opened when park officials can demonstrate that it can be operated safely, according to KRON4.
Parents of boy who was thrown from Dublin water slide on opening day are suing city of Dublin, water park owners, & manufacturer of slide. Suit filed tomorrow. pic.twitter.com/jTMx8pmuV4

— Jodi Hernandez (@JodiHernandezTV) November 13, 2017
"At this time the slide manufacturer has not completed testing to Cal/OSHA's satisfaction and the slide will not be released to the public until the manufacturer and the Dublin Park can demonstrate that it can be operated safely. The report on the investigation for the accident is not complete at this time," Cal/OSHA told the station.
The city of Dublin issued a statement on the pending litigation.
"The City of Dublin continues to express its sympathy and concern for the 10-year-old boy that was injured on May 27, the opening day of The Emerald Plunge waterslide and The Wave Waterpark," it told KRON4.
"Immediately after the accident, the City took the appropriate action and closed the waterslide, and one other nearby, to review, check, and ensure safe operation. These slides have remained closed while the manufacturer performs additional safety testing. They will remain closed until state safety officials give their approval for the City to re-open and operate them again."
City officials attempted to reach an "amicable settlement," but their attorney "refused to provide any information about the family's injuries that would be necessary to resolve the claim."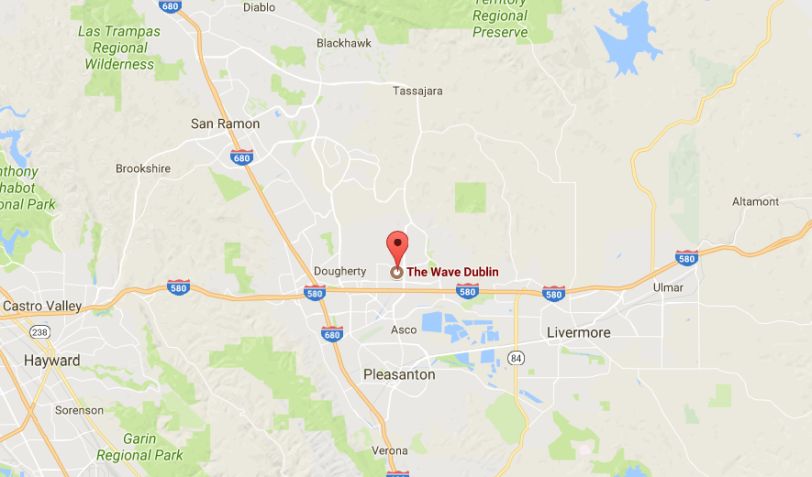 It added: "Prior to the opening of the park, the slides were tested and approved by the manufacturer and State of California safety regulators."
The parents and the lawyer are slated to hold a news conference Tuesday.