The parents of a deceased 4-year-old California boy, who said they found their son floating in a swimming pool, were charged with murder.
Noah Cuatro was rushed to the hospital on July 5 after his parents said they found him in the apartment complex's pool and he passed away the next day.
The Los Angeles District Attorney's Office said in a statement that Jose Maria Cuatro Jr., 27, and Ursula Elaine Juarez, 25, each face one count of murder and torture in the case. They were arrested on Sept. 26.
Deputy District Attorney Jon Hatami of the Complex Child Abuse Section said Cuatro also faces one count of assault on a child causing death and Juarez faces one count of child abuse resulting in death.
Arraignment took place on Monday, Sept. 30. If convicted, both defendants face 32 years to life in state prison. California does not currently have the death penalty.
Reacting to the charges, the attorney for Noah's great-grandmother Eva Hernandez said, "It was apparent when Noah was six months old that he was doomed."
"I applaud the district attorney for prosecuting cases of alleged abuse, neglect, torture and murder of children to the fullest extent to help serve as a deterrent. What can't be lost in all of this is the fact that the Department of Children and Family Services was Noah's life support and they deliberately failed to throw him a life jacket," he said in a statement sent to the Los Angeles Times.
"If the district attorney and L.A. County sheriff has evidence that Noah Cuatro was beaten to death, then we would think there might be elevated charges for murder," he said at a press conference on Thursday. "We are just putting our faith in the hands of law enforcement and the district attorney to get justice for Noah."
According to the county's Office of Child Protection (pdf), petitions were filed in Aug. 2014 alleging Noah's mother had physically abused her own infant sibling and his father was a marijuana abuser. Noah and Noah's sibling were both taken by child services due to the petitions. After a stint in foster care they were given over to their maternal great-grandmother. They were returned to their parents after the allegations against the mother and father were dismissed due to lack of evidence.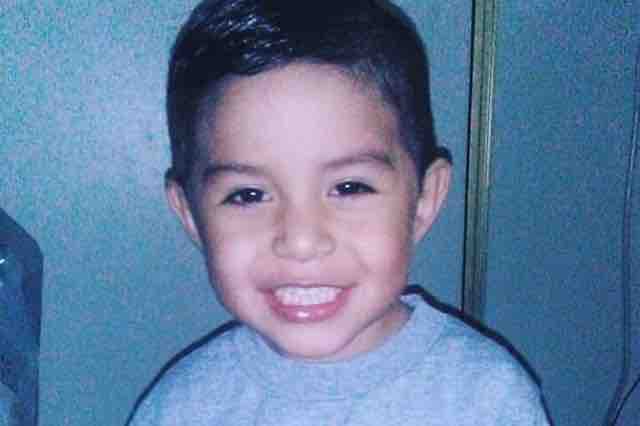 Additional petitions were filed in Nov. 2016 alleging Noah was diagnosed with "'failure to thrive', developmental delay, and congenital hypertonia" and that he was neglected by his parents when they failed to take him to eight scheduled medical appointments. Noah and his sibling were both taken again after the petitions were filed but later returned after the parents pleaded no contest and complied with a case plan.
Following the second return of Noah, reports were made to the Department of Child and Family Services in Nov. 2018 that led to the issuance of a removal order on May 15, 2019, that was not executed, Michael Nash, executive director of the office, said.
Workers visited the house on May 20 and June 28 and one also made four unannounced visits, though during three she could not see Noah.
During one visit, the social worker found a bruise on Noah's back and a scab on his forearm and asked the boy about them. He said when he did something wrong he would be struck but when asked where he said he was not struck. The social worker "felt he was coached" but later said the allegations of physical abuse were "inconclusive," citing a medical examination.
The children's social worker said in court on May 9 that "Noah appeared to be happy and bonded to his parents."
Nash said that Noah "was doing well until around April 2019" and that removal of the boy earlier this year wouldn't have been appropriate because of the lack of evidence of abuse.
"There was not a sufficient basis to seek a removal of Noah," the office stated. "It is clear that the decision to not execute the removal order was appropriate."