The New Jersey parents of a 4-month-old baby who died after they placed him beneath a comforter are now facing murder charges.
Even though the incident took place last year, a Burlington County grand jury indicted William Herring and Brianna Brochhausen this month charges of first-degree murder and endangering the welfare of a child, NBC New York reported.
The couple was angry that their infant son, Hunter, kept crying. They then placed him in a "time out," the report said.
However, the "time out" ended up killing Hunter after a heavy comforter was placed on him at Hilltop Motel in February 2018. According to reports, the two were living in the motel.
Police allege that the two placed the child on his stomach before placing the comforter over his body and head. The two then walked outside to smoke, but when they returned, they found the child unresponsive.
An "investigation further revealed that Herring and Brochhausen were frustrated because their son, Hunter, would not stop crying on that night, and decided he needed to be placed in a 'time out,'" said the Burlington County Prosecutor's Office.
The boy was taken to Virtua Hospital in Mount Holly. The child died on March 3 after life support was removed, officials said.
"The thoughtless actions of these individuals ended up costing a defenseless 4-month-old infant his life," Col. Callahan, the New Jersey State Police Superintendent, stated at the time. "I commend the detectives of our Homicide South Unit and Criminal Investigation Office for their commitment and dedication to finding justice for Baby Hunter."
They allegedly put their 4-month-old son, Hunter, under a comforter because they were sick of the screams, then went out for a 10-minute smoke. They never heard a sound from him again. https://t.co/ysVoGlviro

— NBC New York (@NBCNewYork) May 22, 2019
Parents Anonymous of New Jersey can offer support groups for parents and provides a 24-hour hotline to listen to concerns as well as crisis intervention information.
The phone number is 1-800-843-5437 and can be accessed online at pofnj.com. 
The state also has a safe haven law that allows parents to give up a newborn baby at an emergency room, fire squad, or rescue squad. More details can be accessed at njsafehaven.org.
Facts About Crime in the United States
Violent crime in the United States has fallen sharply over the past 25 years, according to both the FBI's Uniform Crime Reports (UCR) and the Bureau of Justice Statistics (BJS) National Crime Victimization Survey (NCVS).
The rate of violent crimes fell by 49 percent between 1993 and 2017, according to the FBI's UCR, which only reflects crimes reported to the police.
The violent crime rate dropped by 74 percent between 1993 and 2017, according to the BJS's NCVS, which takes into account both crimes that have been reported to the police and those that have not.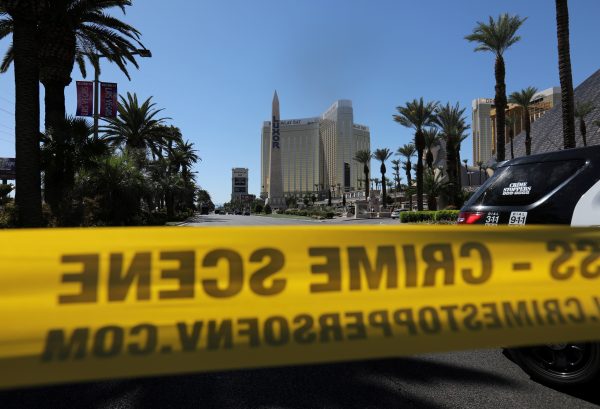 "From 1993 to 2017, the rate of violent victimization declined 74 percent, from 79.8 to 20.6 victimizations per 1,000 persons age 12 or older," the U.S. Department of Justice stated.
Both studies are based on data up to and including 2017, the most recent year for which complete figures are available.
The FBI recently released preliminary data for 2018. According to the Preliminary Semiannual Uniform Crime Report, January to June 2018, violent crime rates in the United States dropped by 4.3 percent compared to the same six-month period in 2017.