With the days, hours, and minutes winding down to Election Day on Nov. 8, voters around the country are paying attention to school board elections like never before, parent activists say.
Previously, there was a "disconnect between the citizens and the school board," Tiffany Justice, co-founder of Moms for Liberty, told The Epoch Times. But no more, she said.
But parents suddenly seem to be realizing that being a member of a school board "is an important political position," she said. "We want to have an impact on who gets to make those types of decisions for our kids."
"They vote on the budget, and the budget helps them to prioritize how they're going to know what's important," Justice said. "I think Americans woke up to the fact that their school board members were in charge of making all kinds of decisions, and they didn't even know who their school board members were."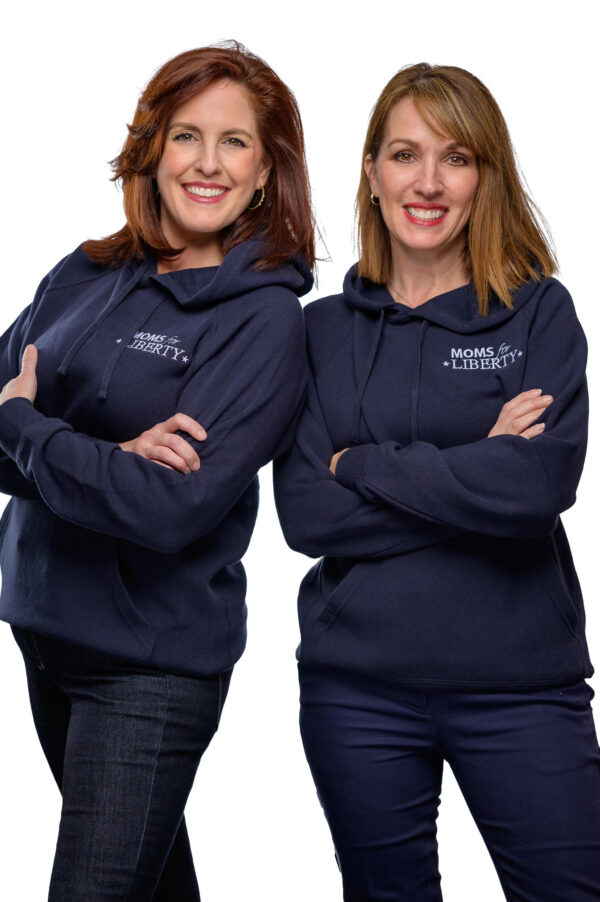 Getting to know your school board representative is important, she advised. And choosing those elected officials is a process that should involve great care.
To help voters heading to the ballot boxes, Moms for Liberty announced endorsements this week for more than 270 school board candidates across the country. People can learn more about the candidates chosen for support by contacting local Moms for Liberty chapters.
"We're so incredibly proud of the chapters around the country going through the process of vetting and endorsing candidates," Justice said. "It's not an easy thing to do. It takes time, and it's something they've never done before. That can be scary. You have to really put yourself out there to your community."
But that's what Moms for Liberty is all about. The group enlists members who have the "desire to stand up for parental rights at all levels of government," and are lending their knowledge and experience to help parents fight those battles, Justice said.
School boards don't always follow typical election cycles, and "that's been something that our moms have really had to learn and focus on," Justice said.
The group has become particularly suspicious of teachers' unions. Many unions worked hard to keep children at home during the pandemic, rather than in classrooms. And recently, The Epoch Times reported that the National Education Association has been selling $2 wearable badges to teachers. Those rainbow-colored badges identify a teacher as a "safe person," with whom children can discuss questions about sex, gender-identity, and the LGBT lifestyle, without worrying their parents will be told.
"But we're wise to them," Justice said of unions. "We're wise to their game … and we're coming."
During the pandemic, parents got a glimpse of what was being taught in the schools and parental involvement was "amplified," said Justice, the mom of four school-aged children. She's also a former school board member in Indian River County, Florida.
As parents began reacting to pandemic policies, "we watched as microphones were shut off at school board meetings, and teachers' unions worked with the government and the bureaucrats to keep schools closed," she said.
Now, parents are more involved than ever in speaking out about school policies, Justice said.
"This is a parent revolution across the country. We are reclaiming public education and righting America."
Justice and fellow parent Tina Descovich formed Moms for Liberty in January 2021 after recognizing a need for school policy changes, she said. Many existing education policies were "short-sighted and destructive," and hurt families and children, she said.
The organization began with two chapters. Since then, it's blossomed to include more than 250 chapters with 100,000 members nationwide.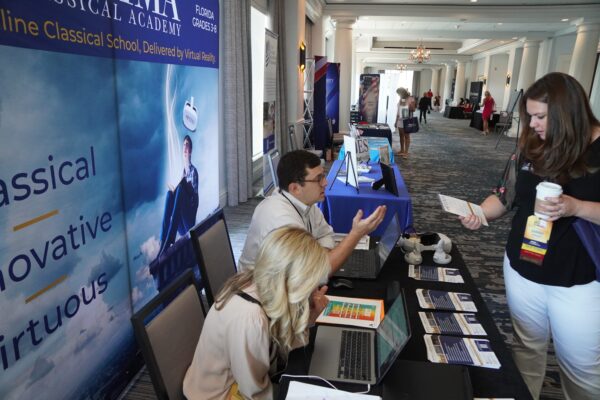 The group also encourages members to run for school board positions.
Many people don't think of themselves as qualified to run for school board. That's a misconception, Justice said, noting that no college degree is required.
"I think everyone is qualified. Being a good listener, and being in touch with your community—and the wants and needs of the parents of your community—is important."
The primary stakeholders in education are parents and children, she said.
But, also, "the country at large is a stakeholder, because we all benefit from a good-quality education system," Justice continued. "Unfortunately, that is not what we have right now."
With more than two-thirds of schoolchildren reading and doing math below grade level, the education system is failing—not only children, but the country at large, she said.
Instead of admitting failure or being concerned about it, "excuses are being made for that educational failure," she said. Some left-leaning groups complain that students aren't doing well because schools in some states, such as Florida, have banned the teaching of woke ideology, including Critical Race Theory (CRT).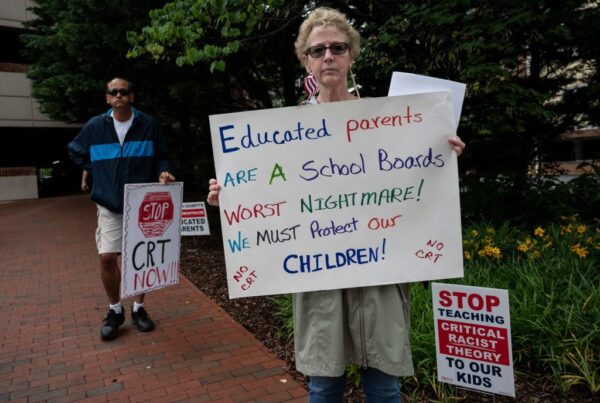 They say, "if only the student had social-emotional learning, or queer theory, or if only students had access to pornographic books they would learn better," Justice railed. "That's just nonsense!"
In October, Justice attended a Florida State Board of Education meeting to speak with leaders concerning the rule-making for HB 1557, known as the Parental Rights in Education bill, and HB 1467 which requires school districts to be transparent about curriculum materials used. At the meeting, she made suggestions regarding "activist school teachers," who present topics that have been banned by those bills or who hide information from parents.
"If you have activist teachers that are breaking the law, they should lose their license—100 percent," she told the state board. "They should not be allowed to teach. If you knowingly break the law as a teacher and act in defiance of state law, you should lose your job."
Some may have felt it was a controversial statement to make, she admitted. But, she felt it needed to be said.
School districts across the United States are experiencing a teacher shortage. But more concerning, Justice said, is that many parents are "scared to send their kids to school," because of activist teachers.
On Aug. 16, Florida Gov. Ron DeSantis announced a three-pronged approach to the recruitment of teachers into the state's classrooms. The measure aims to put retired first responders and military veterans on a fast track to teaching certification. And it's designed to help teachers get advanced degrees, allowing them to teach dual-enrollment courses that give high-school students college credit.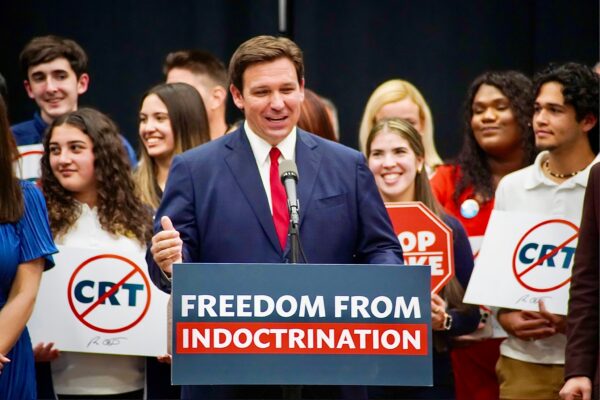 It's a "recruitment program focusing on our heroes," DeSantis told reporters. "We want to bring their leadership and wisdom into the classroom."
No Easy Job
Problem teachers, on the other hand, can negatively affect families of many cultures and religions, including Muslims, Christians and Jews, Justice said.
"Parents shouldn't be worried that every time they send their child into the classroom that the teaching in the classroom is antithetical to the teaching in the home."
Families often report that values taught in classrooms now are "in conflict with their teaching in their religion," she added. "This crosses all racial and cultural areas."
Standing up to educators and school boards isn't always an easy job for Moms for Liberty members.
Parents associated with the group have been called "bigots, domestic terrorists, racist, homophobic, transphobic," just because they "don't want any adults having private conversations with their child about sexual orientation or gender identity," Justice said.
Moms for Liberty's diverse group of members share a common goal, she said.
"We represent everyone from many different religions and many different political backgrounds."
The Nov. 8 election is critical to "saving the social fabric of the country," Justice said. It's a chance to elect good, effective school board members who will represent their communities in line with what the community wants, she added.
"It is a very important election for our country, and we feel it."