Panorama Europe Film Festival Looks to Broader Audiences
April 7, 2014 5:48 am Last Updated: April 7, 2014 6:51 am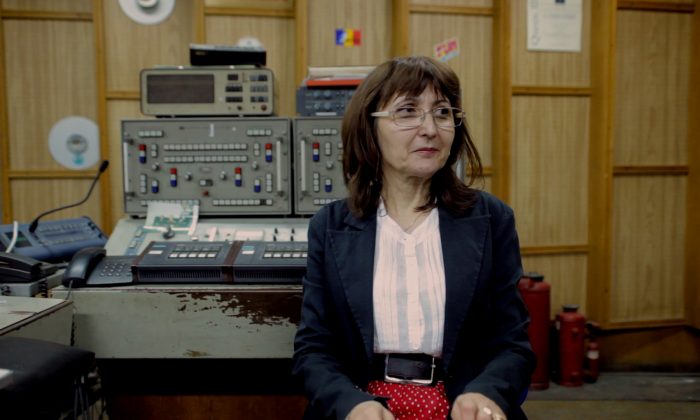 NEW YORK—April in New York City is every cinephile's dream come true. With the Tribeca Film Festival, the Take Two Film Festival, and Panorama Europe all taking place this month, there might not be enough hours in a day to watch all the independent and foreign-language films screening in the city. 
Beginning April 4, the newly rebranded Panorama Europe film festival will showcase 18 European titles from countries like Italy, Lithuania, Greece, Slovenia, and Poland. It will take place at the Museum of the Moving Image, a Queens-based museum of all things film. The museum hosts over 400 screenings of classic, silent, and contemporary films each year. 
This year's roster is greatly expanded from the five films screened last year, when the festival was fittingly named Disappearing Act, an allusion to the fact that many critically acclaimed works of European cinema remain largely unknown in the United States. 
Where Has European Film Gone?
David Schwartz, chief curator at the museum, explains the phenomenon as foreign-language films' constant struggle to find a place in the market and get exposed to the North American audience. 
"It's just a very competitive marketplace these days," Schwartz said about foreign films missing out on the English-speaking audience. "It's easier to sell a film that doesn't have subtitles," he said during a phone interview. 
"[We] focus on movies that might not get distributed in the United States," Schwartz said about the festival's mission. "Less and less these days do foreign films get theatrical distribution," Schwartz said.
Of the 18 feature-length films showing during Panorama Europe, only "Paradise: Love" opened in theaters briefly last year. 
Richard Lorber, president and CEO of Kino Lorber Inc., a New York film distribution company, agreed that few people want to go to the movie theater and read.
"It's always a very surprising problem for me, because audiences, particularly intelligent, educated people, spend most of their days processing image and text," he said in a phone interview. 
For audiences to commit their full mental capacities at the theater, they'll need to be convinced that a film is worth the effort. 
"The challenge for us is to find the gems that have the characteristics that make someone interested in wanting to commit to go see a film in a theater," he said.
More than two-thirds of the films Lorber releases are not in English, and half of those are European-language films. Subtitled films, whether they come from Asia, South America, or Europe, generally meet with audience reluctance.
To boost audience appeal, Lorber selects films by their reviews, the prizes they garnered, critical acclaim, exposure at festivals, and whether they have recognizable directors.
A Less Restrictive System
Back in the 1950s and '60s, Americans flocked to see European films because American films "were not so adventurous" in comparison. 
In the '60s, if you wanted to see a more serious or explicit movie, you would turn to European films. "Most of these were coming from France, Italy, and Germany," Schwartz said. 
At the time, the Motion Picture Production Code restricted every film to what was suitable for a general audience. That's when French romance movies were popular with the U.S. audience. In 1968, Hollywood ditched the strict code and adopted the Motion Picture Association of America (MPAA) rating system, which ranks movies by content to this day.
With a new crop of edgier homegrown films, American moviegoers lost the incentive to endure subtitled foreign films.
Other Factors 
The decline in auteurship among European filmmakers also has a part to play. Back in the 1960s and '70s, when Lorber was studying film in college, certain filmmakers would become synonymous with a genre and would develop a broad following—like the German director and actor Rainer Werner Fassbinder, or the French filmmakers Jean-Luc Godard and François Truffaut.
"There are fewer filmmakers from Europe today who are producing an ongoing body of work that are becoming cultural landmarks for cinema lovers," he said. 
The disappearance of the Sundance Channel didn't help. It used to showcase independent films before it became SundanceTV and began focusing on reality-type TV shows. The shift came after AMC Networks bought the digital cable channel in 2008.
On the big-screen front, smaller distributors find it particularly hard to get theaters to show a film without a promise that it will do well for at least a week.
"It's become very, very stressful to get the attention," Lorber said. 
Finding New Audiences
Even though interest in foreign cinema is relatively low in the United States, filmmakers and distributors feel hopeful. Festivals like Panorama Europe help engage with an audience beyond a handful of cinephiles. 
"Over the past 10 years [there has been more] understanding of how we're affected by the rest of the world," Schwartz said. Whether it's the Iraq War, or the Greek economy, or the crisis in Crimea.
New York-based distributors like Lorber look for film festivals to bring attention to their titles. A Spanish-language corrupt-cop thriller, "Unit 7," which is distributed by Lorber, is also the opening film at the Panorama Europe festival. 
The power of films to educate resonates with Lorber, who said appreciation and love for foreign film has to start early. 
"In high schools, there has to be more contextualization about films and more focus on why these films are special and important," he said. 
And it seems like there's no place better than New York to start. 
"New York City is essential. It's the most cosmopolitan, it's the most adventurous, it's the most open to new films from all over the world," Lorber said.
Panorama Europe
April 4–13
Museum of the Moving Image, Queens
movingimage.us