Government and health officials need to recognize that the risks from the pandemic go beyond public health, says a Canadian mental health expert.  
"This is not just about managing a virus," said Dr. Roger McIntyre, a professor of psychiatry and pharmacology at the University of Toronto.
"It's also an economic as well as a mental health crisis. And that triple threat is surrounded by malignant uncertainty."
McIntyre's comments come as researchers begin to unravel the unintended consequences of pandemic lockdowns and warn that some efforts to combat the spread of COVID-19, the CCP virus, may be worse than the disease itself.
'Malignant Uncertainty'
Any one of the three crises would be highly toxic for a person's mental health, but they come amid a rising tide of depression and loneliness that had already become public health issues in their own right. With the added disconnection stemming from social distancing measures, it leads to a volatile situation "that's beyond belief," McIntyre says. 
"What I've heard from patients on many occasions, the majority, is the demoralization, the disconnection and the loneliness that people are articulating," he said. 
"This overlaps with depression, but it's something different than depression, and it's quite profound."
Loneliness and depression have reached staggering levels in much of the western world. The United Kingdom appointed a Minister of Loneliness in 2018 to contend with the consequences of social isolation, and some researchers describe depression as an epidemic.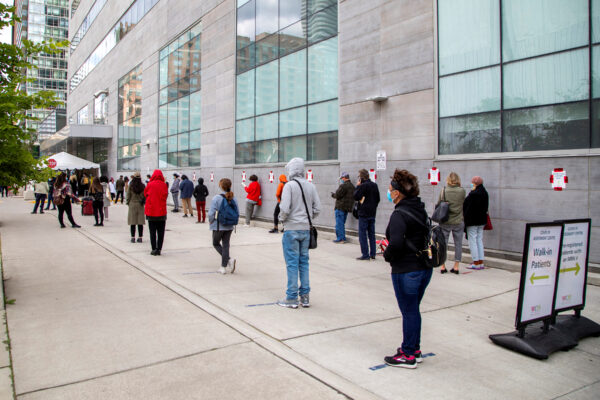 As the pandemic drags on amid a so-called second wave of the virus, the ever-present uncertainty caused by the threat of future lockdowns is having a devastating impact on Canadian's mental health. That impact comes with the combined pressure of current restrictions and an economic downturn, said McIntyre. 
"Human beings can't live with malignant uncertainty—it leads to anxiety, leads to insomnia, post traumatic stress, drug and alcohol abuse and depression," he said. 
"Malignant uncertainty that is time limited is bad news. Malignant uncertainty that is unclear when it's ever going to end is a recipe for very serious negative mental health effects."
In August, a review published in the Journal of Affective Disorders looked at the available global research on the impact of COVID-19 on mental health among the general population. The research found a significant increase in the rates of major depression, anxiety disorders, and psychological distress in eight countries around the world. 
The authors concluded that "in addition to flattening the curve of viral transmission, priority needs to be given to the prevention of mental disorders" such as PTSD and major depressive disorder.  
"A combination of government policy that integrates viral risk mitigation with provisions to alleviate hazards to mental health is urgently needed," the report noted.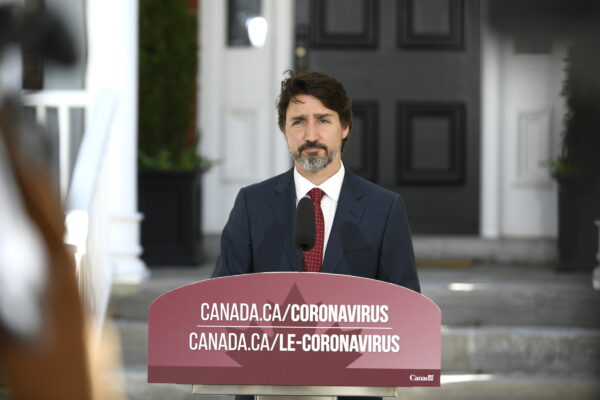 McIntyre says Canada's federal government has taken some positive steps to address the mental health crisis, such as allocating funding for crisis lines, prioritizing virtual health care, and setting up relief funds to alleviate financial stress for individuals and businesses. However, more scrutiny is needed to ensure the programs are reaching the people that need it most, he says. 
McIntyre was part of a research team that projected an increase in suicides in Canada in correlation with unemployment rates amid COVID-19. As COVID cases climb in the country in recent weeks, a growing chorus of researchers, doctors, and public officials are cautioning against sweeping lockdowns outside of outbreak hotspots.
McIntyre says policy makers must look at the "totality of the evidence" regarding risk and factor in how the pandemic has disproportionately affected the mental health of certain groups such as women, young people, and the poor.  
"There are some subpopulations that are very badly affected, not just from a physical health perspective, like our elderly, but also a mental health perspective, like women and younger people. And that's going to be a terrible tragedy that we're going to see play out," he said. 
Lockdown Strategy Questioned
As health authorities, including the World Health Organization's special envoy on COVID-19, advocate against using strict lockdown measures as the primary strategy to address COVID-19, researchers find further evidence to affirm the collateral damage of lockdowns may be worse than the disease itself. 
The British Medical Journal published a research paper on Oct. 7 that looked at the effect of school closures on mortality from COVID-19. Using data modelling, the authors concluded that widespread lockdowns may have led to more deaths from COVID-19 by stopping herd immunity from building up in younger low-risk populations and thus prolonging the pandemic in the long run. Researchers said that the U.K. government's decision to close schools, in particular, was effective at slowing down the spread of the disease in the short term, but resulted in more deaths overall than if schools remained open.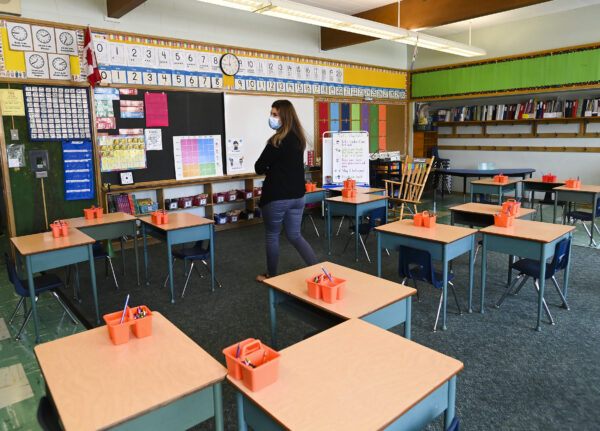 McIntyre warns that the mental health consequences of the pandemic are particularly hard on children, and the closure of schools has made those consequences worse.
"Schools are not just for education, they're for emotional development, and they're for social development. Moreover, they're also a place that protects people against suicide," he said.
According to Statistics Canada, suicide is the fourth leading cause of death for 1 to 14-year-olds and the second leading cause of death for 15 to 24-year-olds.
A recent study published in The Psychiatric Quarterly looking at the effects of COVID-19 on youth mental health found 40.4 percent of children were subsequently prone to psychological problems, with 14.4 percent showing symptoms of post-traumatic stress disorder (PTSD). "This was remarkable evidence that infectious diseases, such as COVID-19, may have an immense influence on youth mental health," wrote the researchers.
More than 34,000 medical doctors and health scientists from around the world recently signed a declaration against lockdowns put in place to curb the spread of COVID-19, saying the measures are "producing devastating effects on short and long-term public health."
Dr. Neil Rau, an infectious disease physician and medical microbiologist at the University of Toronto says he supports the declaration, and signed a separate letter to Prime Minister Justin Trudeau in July, urging governments in Canada to shift their strategy to minimizing, not eradicating, COVID-19 while allowing society to resume functioning.
"I fear that our goalposts have shifted towards community viral suppression. Measures to achieve this, depending on which ones are chosen, have increasing inconveniences culminating in harsh socioeconomic consequences," he said.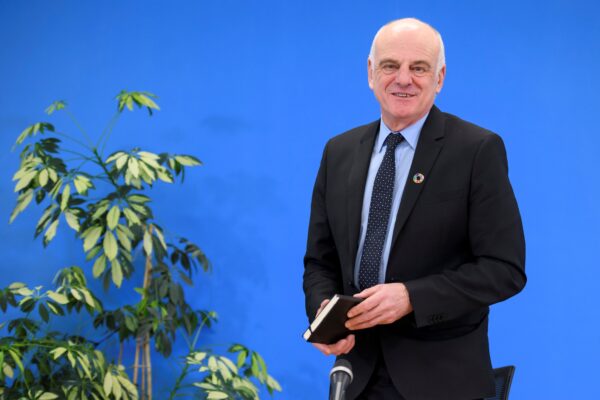 Instead, he urges a focus on protecting vulnerable groups such as the elderly and immune-compromised. 
"We need to do a … good job of testing and chasing down cases in closed or vulnerable group settings such as long-term care [homes]," he said.
The World Health Organization's special envoy on COVID-19 on Oct. 8 urged world leaders to stop using lockdowns as the primary control method against the spread of the disease. 
"The only time we believe a lockdown is justified is to buy you time to reorganize, regroup, rebalance your resources, protect your health workers who are exhausted, but by and large, we'd rather not do it," David Nabarro told The Spectator in an interview, pointing to the devastating impact of lockdowns on certain industries and the poor. 
"And so we really do appeal to all world leaders: Stop using lockdown as your primary control method, develop better systems for doing it, work together and learn from each other, but remember—lockdowns just have one consequence that you must never ever belittle, and that is making poor people an awful lot poorer."