For those aspiring to a downtown Toronto lifestyle, locations don't get more perfect than Panda Condos'.
The mixed-use development's 20 Edward Street address has a Walk Score of 100 and a Transit Score of 100. Steps away are Yonge-Dundas Square, the Eaton Centre, Ryerson University, and the University of Toronto. The underground PATH system is across the street and has direct access to the subway. Residents of the 555 condo units will be in the midst of retail shops and restaurants, with hospitals, theatres, and cinemas close by.
The development sits where the famous World's Biggest Book Store used to be and before that, a bowling alley. What will replace those former uses is a distinctive 30-storey tower set atop a podium containing offices and retail space.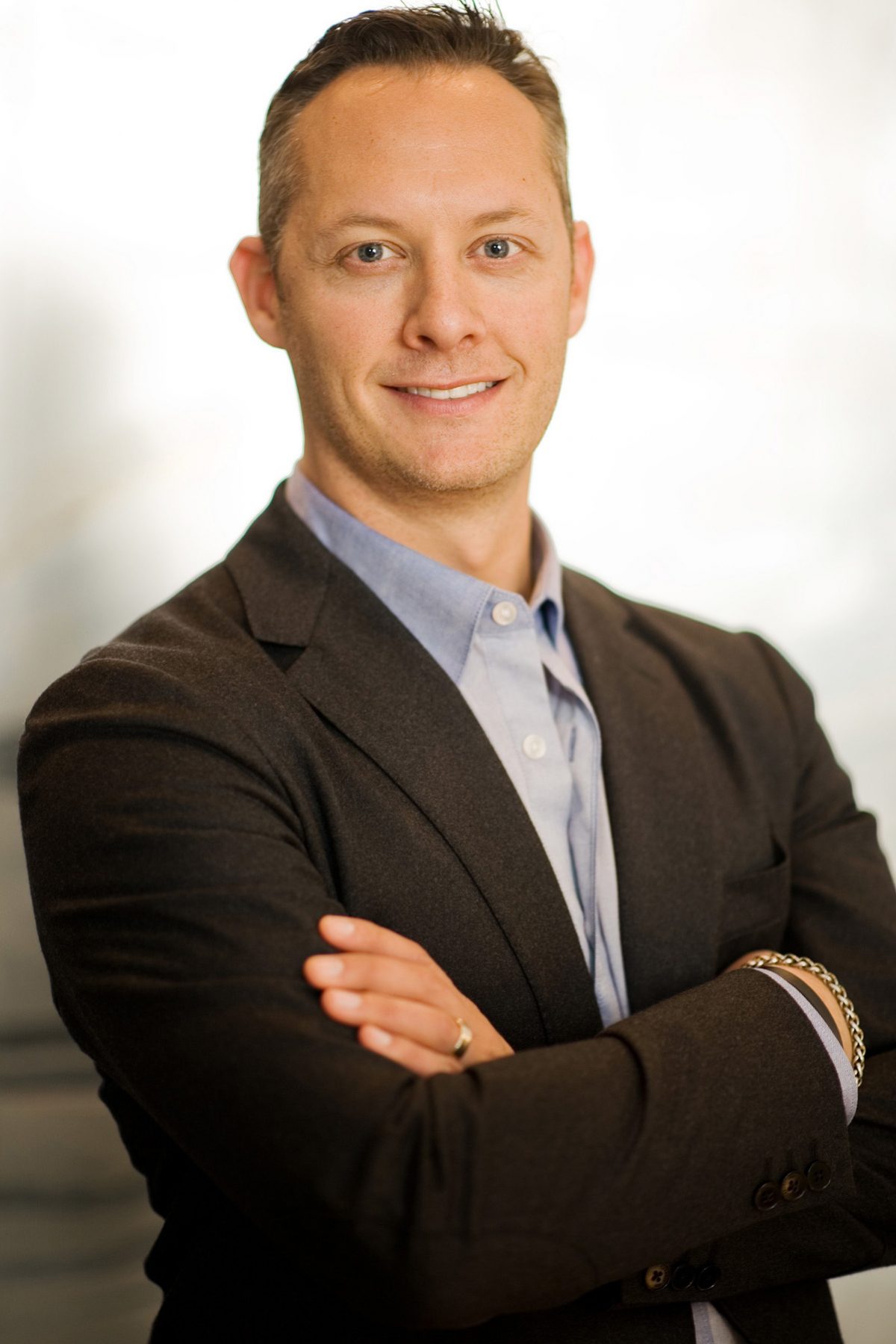 "The property is large, half a block, and we were dealing with an elongated building form. The city planning department wanted it to have the appearance of two buildings, with distinct and iconic architecture and Peter Clewes (of architectsAlliance), was the design visionary and came up with a design where one half was black and the other, white with different balcony and glazing treatments," says Brian Brown, principal of Lifetime Developments. Thus, Panda Condos seemed more than a fitting name. "It too is an iconic animal and was an appropriate reference for this development." The panda bear is important in Chinese culture and symbolizes peace, harmony, and friendship.
Lifetime's team consulted with key brokers who represent Asian buyers and investors "and that definitely weighed in on the decision to call the building Panda, although it wasn't the only factor. It was getting a building to market with a name that's relevant and memorable," says Brown.
Interior design firm Cecconi Simone has created clean, modern, and sophisticated interior spaces, echoing the dramatic dark and white contrast of Panda Condos' exterior expression. Turner Fleischer Architects Inc. and landscape architect Strybos Barron King are also involved in shaping the development's vision.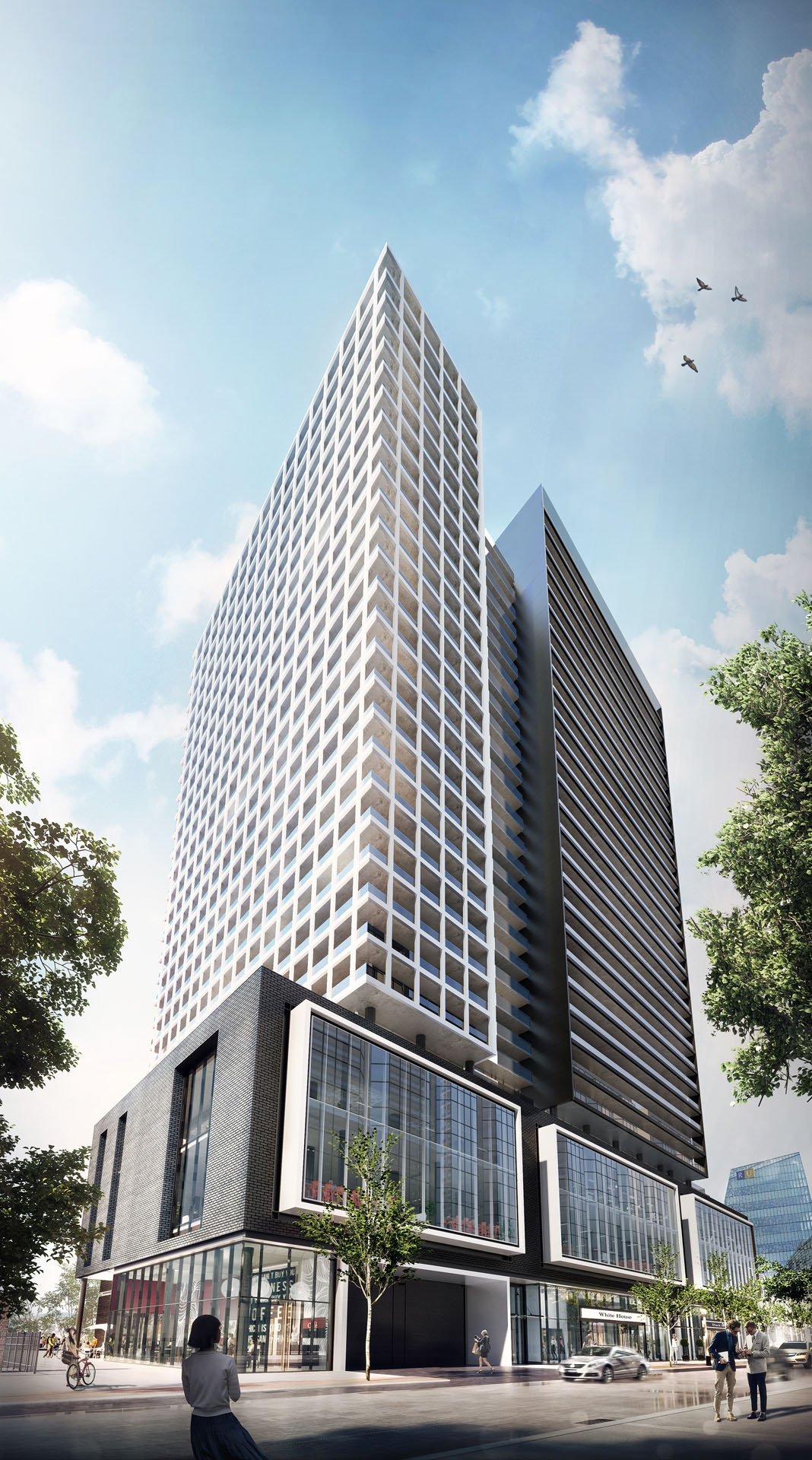 The project has been creating excitement since early in the zoning process. Brown says his office has never experienced the volume of inquiries and phone calls from people wanting to know how to get on the preferred list, long before they were prepared to come to market. "Definitely the location was the draw. Yonge-Dundas is the Times Square of Toronto and its framed by Ryerson University, he Eaton Centre PATH and TTC making it the most visited intersection and public square in the city.
Properties such as these are a definite rarity and definitely a once-in-a-lifetime opportunity for owners and investors."
The condo will have appeal to a wide range of buyers, but the proximity of higher education institutions will certainly interest those looking for units for post-secondary students.
"Students will be a core group and they will own and live there while in school, or other owners will be renting to students attending Ryerson, OCAD, or the University of Toronto. It will also be a strong location for people who work in the financial district." He expects a good representation of Asian purchasers "as they are very savvy people and have a clear understanding what they are looking for and what's important from an investment standpoint." Some may have children that will attend post-secondary education in Toronto in future and purchase units for them to live in while they are at school.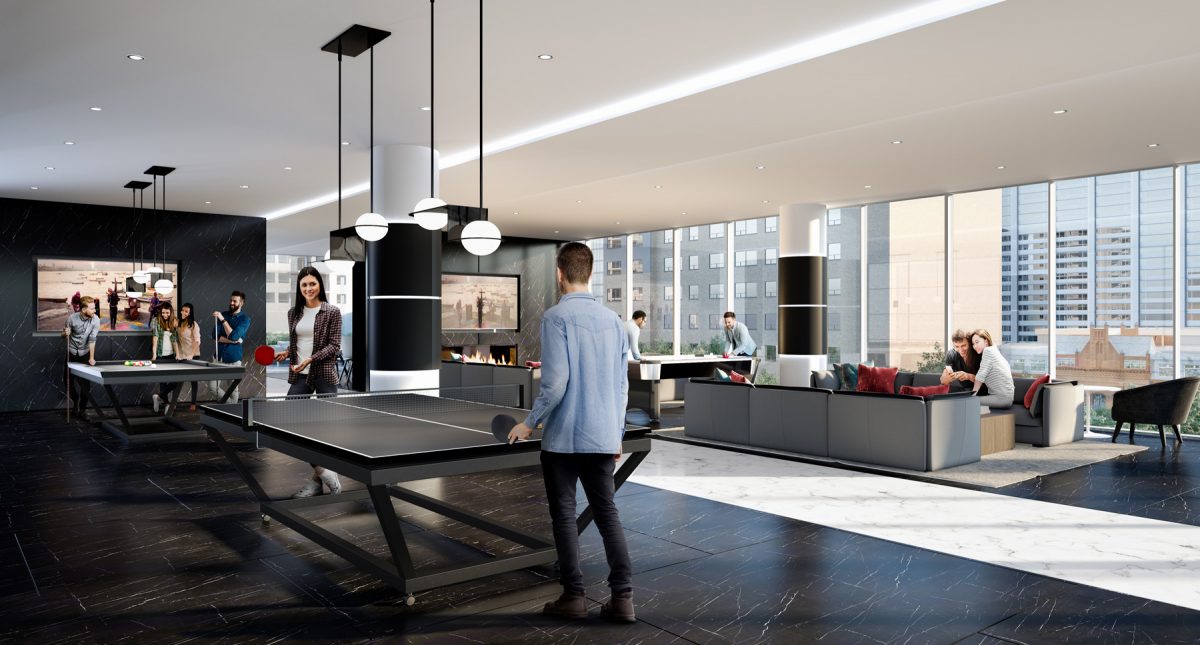 Suite plans include studio, one bedroom, one bedroom with study, one bedroom plus den, two bedrooms, two bedroom with study, two bedroom with den, and three bedroom. Sizes range from 356 to 1,462 square feet and prices start in the high $300,000s. Suite features include 9-foot ceilings, floor-to-ceiling windows, engineered flooring, in-suite laundry closet, and spacious balconies. Euro-style kitchens have custom designed cabinetry by Cecconi Simone, stone countertops, integrated appliances and tile backsplashes. Bathrooms have modern, custom-designed cabinetry, designer-selected fixtures, countertop, and sink.
Brown says Lifetime gave careful consideration to the amenities people living in the downtown core would desire and tried to understand how that group would be hosting and entertaining.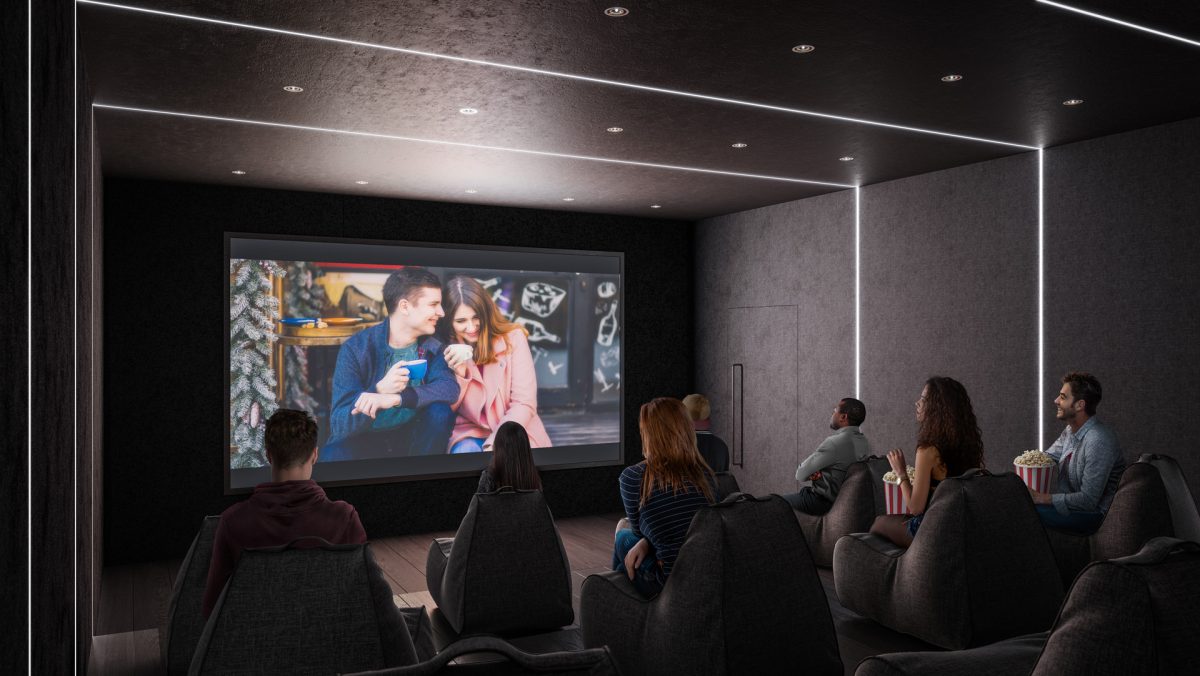 "The first thing we wanted to do is get the lobby right," says Brown. "It's the front door for everyone, whether you live in a studio unit or in a two or three bedroom suite. It's the first impression friends and family get. It's welcoming and timeless and has a very grand feel to its design and finishings."
Other amenities include a gym and yoga studio, games room, kitchen and lounge, outdoor barbecue area, and seating. What's unique is a multi-purpose outdoor sports court on top of the podium.
"I've never seen a sports court integrated into a condo like this before," says Brown. "It's multi-purpose and can be used for volleyball, basketball, tennis or soccer."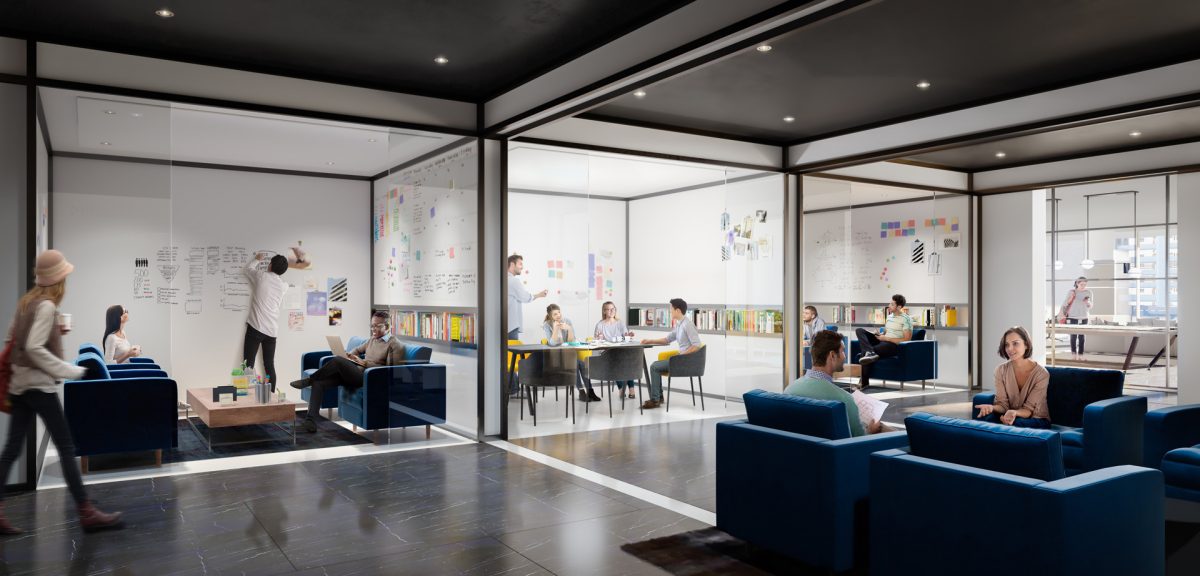 There are also study rooms where students or people who need a quiet space can go to work or study. Brown says the theatre room with its stadium-style seating can accommodate viewing movies or sports, or facilitate holding conferences.
For information on Panda Condos, click on www.pandacondos.com or visit the sales centre at Baker Real Estate, 3080 Yonge Street, Suite 3056. Hours are Monday to Thursday, noon to 6 p.m., weekends noon to 5 p.m., closed Fridays. Call 416-927-8980 or email panda@bakersales.info
Tracy Hanes is a freelance real estate writer in the GTA.