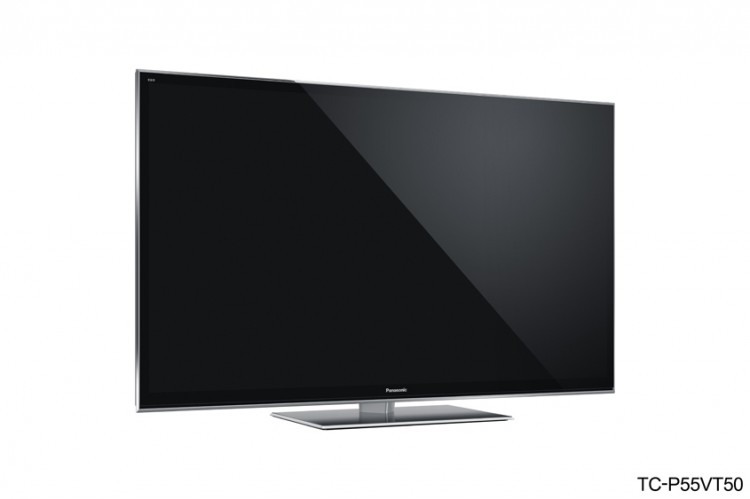 The death knell has rung for so many devices we've known and loved.
You've said goodbye to the VCR, and it will soon be time to utter parting words to your DVD and Blu-Ray.
So much of the content we love is now online. Little by little the camcorder and point-and-shoot camera are disappearing, unless you are a fairly serious enthusiast. Our cellphones are all we need to post our "baby's first steps videos" and "drunken quizzical pet" photos to Facebook and Youtube. At work, about 50% of what I do is stored in the cloud.
So I left the 2012 Panasonic Product Showcase wondering if someday soon I could ditch my laptop too, and just make due with a couple of fantastic LED or Plasma TVs and my smartphone.
Goodbye landlines, goodbye cable TV bill. Now its just me, with a fantastic phone/tablet in my purse and a TV connected to the Internet.
Developing cloud-based architectures on IPTVs is the future of multimedia technology. It's all about the multiple screen experience. There is a convergence occurring where the user experience of multiple gadgets blend into one, and with a glorious new level of connectivity.
Who knew my smart phone would be a more intuitive interface to my television than the remote ever was?
[etssp 541]
Who knew I could watch a sports event using my TV's web browser and video chat with you on Skype at the same time, or keep up with my Twitter or Facebook feed (wait a minute, is that a feature or a curse)?
A great deal of what you see on IPTVs is determined by the software– in this case Panasonic's Smart VIERA functionality. Because it is cloud-based, the television's functionality can be continuously updated and improved. Just like Facebook and iTunes, your TV can improve with age, like fine wine.
The addition of unlimited apps, a web browser, and connectivity with Android and iOS devices have allowed Panasonic to catch up to competitors.
What else is impressive? The picture quality is fantastic, especially when objects on screen are moving quickly, and the plasma screens posses possibly the blackest black in the business.
Sports fans will love the crisp picture and lightening fast interpolation. Bottom line – great resolution and more puck. The automatic quality upgrade for every input source adds crispness to the crappiest YouTube video.
Panasonic's 2012 LCD TVs offer very little picture degradation when viewed at odd angles this year, making every seat on the sofa a good one. The LCD screen sizes are large (55″) and extremely energy efficient as well.
Its 3D Technology is also pristine, allowing very little bleed between eyes. The result is ultra clear. Too bad the glasses aren't passive.
All and all, Panasonic is offering some great options this year, and all with a sleek, uniform look.