A Pakistani Counter-Terrorism Division (CTD) unit killed 11 suspected members of the ISIS terrorist group on Monday during a special operation that erupted into an intense shootout in Baluchistan province, according to local authorities.
The unit carried out the raid in the district of Mastung, where ISIS recently killed two police officers, after obtaining intelligence reports related to a terrorist hideout in the region.
Upon arrival, the police force immediately surrounded the compound after discovering that the hideout housed armed men, Dawn reported. Police said they ordered the men to surrender, which they refused, prompting a gun battle.
"After the heavy gun battle that ensued, 11 alleged terrorists were found dead in the compound, which they were using as their hideout," a police spokesman said.
Authorities said they confiscated suicide belts, hand grenades, and assault rifles in the raid. It is unclear if there were any survivors or if any police officers were injured in the shootout.
The CTD provided no further details and the nationality of the slain terrorists was not immediately known. The unit is a special branch of the police force that particularly targets terrorist groups.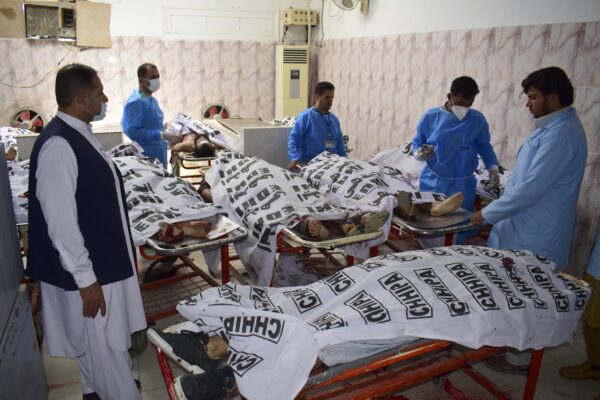 Quetta is the capital of Baluchistan province, where ISIS has claimed several attacks in recent years. The terrorist group has regional affiliates in both Pakistan and neighboring Afghanistan.
The spokesperson said the slain men belonged to ISIS—a designated terrorist organization that claimed responsibility for the bombing at Kabul's airport in Afghanistan, killing 13 American troops and many more Afghans.
The men had an arrest warrant for their involvement in the fatal attack on two policemen in May 2020. They were also allegedly planning a major terrorist attack, police said.
The Associated Press contributed to this report.
From NTD News