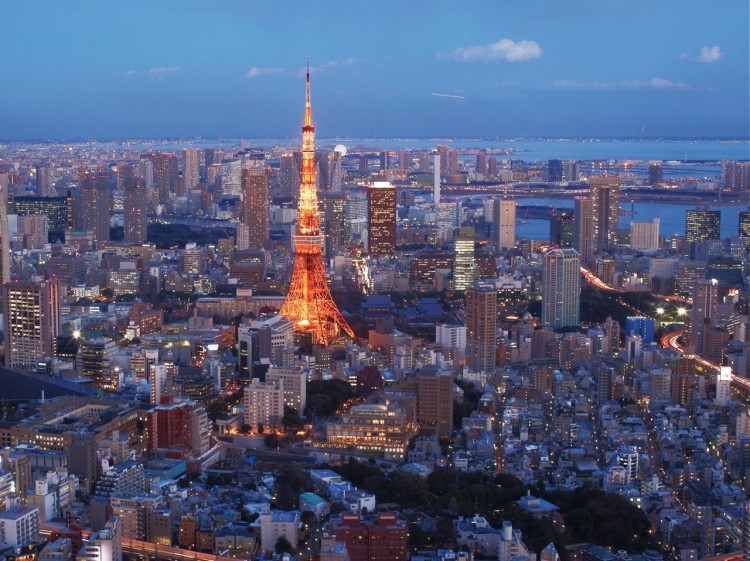 TOKYO—The second performance of Shen Yun Performing Arts New York Company was held in Tokyo International Forum on the evening of Feb. 14. Though she has seen Shen Yun for the past three years, Chi Yiyi, a painter from Taiwan, brought her friend to the show this year so she could experience the marvelous sensation again.
Shen Yun features classical Chinese dance and music as well as folk and ethnic dance from China. Many of the dances tell stories of ancient Chinese legends and myths as well contemporary stories of courage in the face of evil.
A couple of the dances show the courage of those who practice Falun Dafa. Falun Dafa is a spiritual practice that involves slow-moving exercises and moral principles. It has been unjustly persecuted by the Chinese Communist Party (CCP) since 1999.
This year she watched the show in tears, "My heart was crying as well; it was in pain." She was touched by the Falun Gong practitioners who keep their hope up amidst brutal suppression. "The practitioners still see light and hope after suffering persecution. It is the kind of spirit that moves me and makes my heart cry."
The colors on the artists' costumes gave Chi an impulse. She wanted to bring the kind of dazzling color onto her canvas. "The colors match one another well. Several of the costumes look soft and elegant, like the clothes in paradise. The light pink color makes the clothes gentle and fluffy, like they are from heaven."
Chi not only likes painting but music as well. She has a cello at home. "I like the sound of the cello from the orchestra. When I listen to it carefully, I find the harmony between yin and yang. If the yin and yang is balanced in everything, it will bring out the ultimate energy and the world will be a beautiful place."
Chi's friend could not stop applauding during the show. "He continued to clap and did not stop until everyone else did. His claps came from his heart. He felt something real and that was why he clapped hard to show his appreciation, to repay the performance," said Chi.
Chi has won the International Art and Culture Honorary Medal and Ministry of Foreign Affairs Award in Japan. She also won the Gold Medal from the Spanish Prado Museum Art Critics Committee  and appointed the "Ema" Painter of the Nikko Tosho-gu Shrine, a UNESCO World Heritage Site.
Reporting by Zhang Benzhen and Hsin-Yi Lin.
New York-based Shen Yun Performing Arts has three touring companies that perform simultaneously around the world. Following performances in Japan, Shen Yun Performing Arts New York Company will continue on to top venues in Korea and Taiwan, followed by Australia and New Zealand.
For more information, visit ShenYunPerformingArts.org