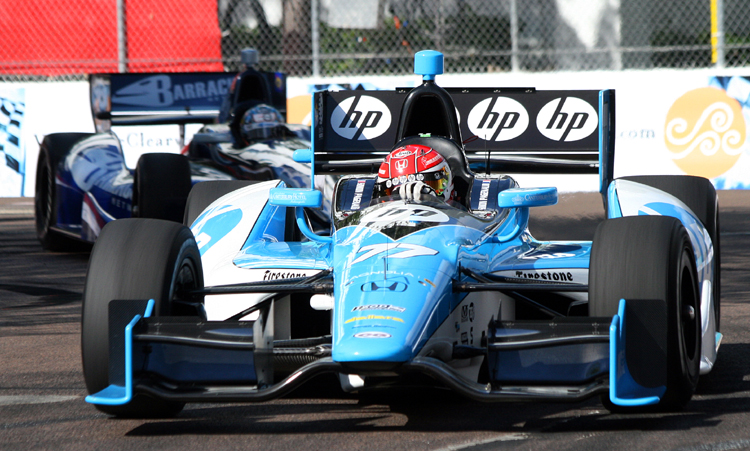 ST. PETERSBURG, Fla.—For the first time all weekend, neither Target-Ganassi nor Penske is atop the timecharts at the IndyCar Honda Grand Prix of St. Petersburg.
Simon Pagenaud, driving a Honda-powered Dallara for Schmidt-Hamilton racing, set the fastest time of the third test session, beating out the Chevy-powered Penskes of Will Power and Ryan Briscoe. Lap times were even quicker than Friday's which times were 1.3 seconds faster than last year's times with the old car.
Seven of the top fifteen cars used Honda engines; the rest used Chevys. Lotus, which got a late start in engine development, was .58 seconds off the pace in the hands of four-time IndyCar champ Sébastien Bourdais, driving for Lotus-Dragon.
Qualifying for the 2012 IndyCar St. Pete Grand Prix starts at 1:55 p.m. ET. The Izod IndyCar Honda Grand Prix of St. Petersburg starts at 12:30 ET. Tickets are available at the box office or online at http://www.gpstpete.com.
The race will be televised live on ABC.