Pacquiao Rios Fight to Happen in China
May 6, 2013 8:28 pm Last Updated: July 18, 2015 5:20 pm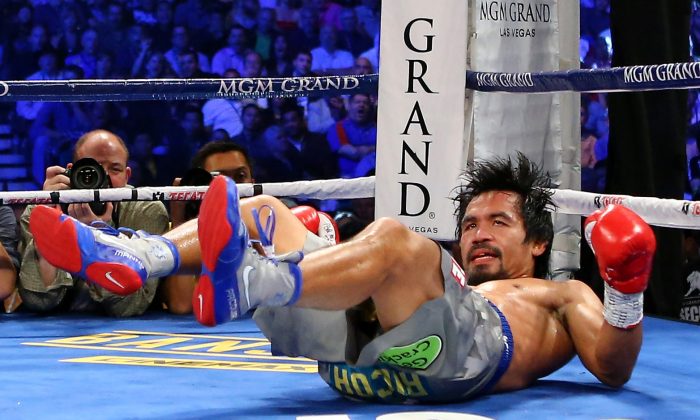 Pacquiao Rios fight: Manny Pacquiao will fight Brandon Rios in China in a 12-round welterweight bout.
Pacquiao adviser Michael Koncz told Yahoo! Sports that the bout will happen on Nov. 24 (Nov. 23) in the United States, at The Venetian in Macau, China
Pacquiao will try to break a two-fight losing streak.
The fight can be viewed on HBO pay-per-view, while in China people can watch it online for about $5 or $6.
Koncz said they chose Rios because it should make for a good televised fight.
"Rios isn't going to get in there and dance around and run around," Koncz said. "He's going to come to fight. He'll move straight forward and try to brawl with Manny, and that's the kind of fight that will be very entertaining for the fans. Anyone who knows these two guys knows there's really no other way for them to fight."
Pacquiao lost his last fight, against Juan Manual Marquez on Dec. 8.