TORONTO—Over a thousand people gathered in downtown Toronto on Saturday to celebrate Falun Dafa Day, the 26th anniversary of the introduction of Falun Dafa to the public.
Falun Dafa, also known as Falun Gong, is a spiritual discipline that combines gentle meditation exercises with moral teachings based on the principles of truthfulness, compassion, and tolerance.
The event included a large-scale parade through downtown, as well as musical and dance performances in the Nathan Phillips Square.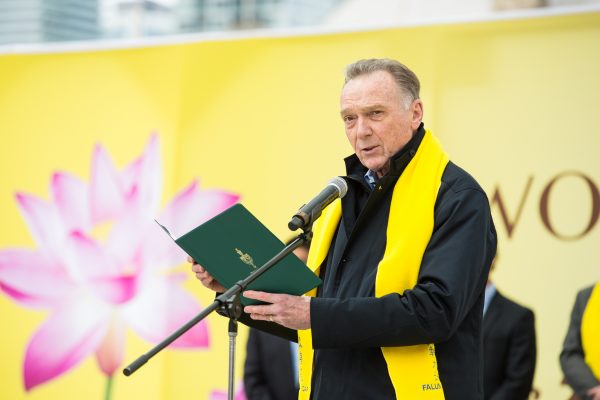 Current and former elected officials and other dignitaries also came out to the event, congratulating Falun Dafa adherents on their celebrations, as well as speaking out against the brutal persecution of their fellow practitioners in China.
On July 20, 1999, then-Chinese communist regime leader Jiang Zemin launched a campaign of persecution against Falun Dafa, a persecution that has claimed many lives, seen the illegal imprisonment of countless adherents, and the destruction of millions of families.
Before the persecution started, Falun Dafa was recognized by officials for improving health and reducing medical costs. Government estimates in the 1990s showed that between 70 to 100 million people practiced Falun Dafa in China at that time.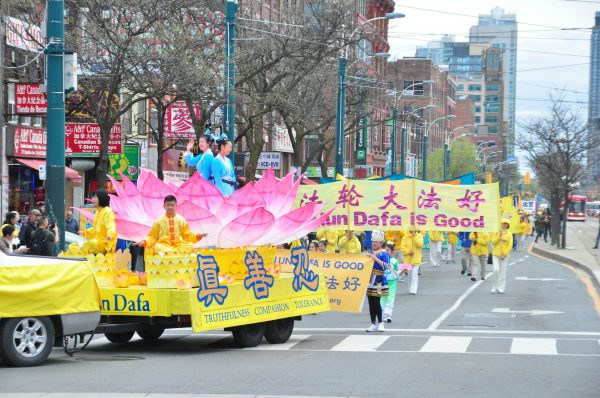 "In this 19th year of the persecution of Falun Dafa practitioners, I dream of a day when all Chinese citizens enjoy the freedom of assembly and all the democratic rights that we too often take for granted here in Canada," said Peter Kent, a Conservative MP and a former cabinet minister, at the event.
Kent also read a greeting by the leader of the Conservative Party Andrew Scheer.
"Through the promotion of the principles of truthfulness, compassion, and forbearance, millions of people around the world have benefited from the teachings of Falun Dafa," Kent read.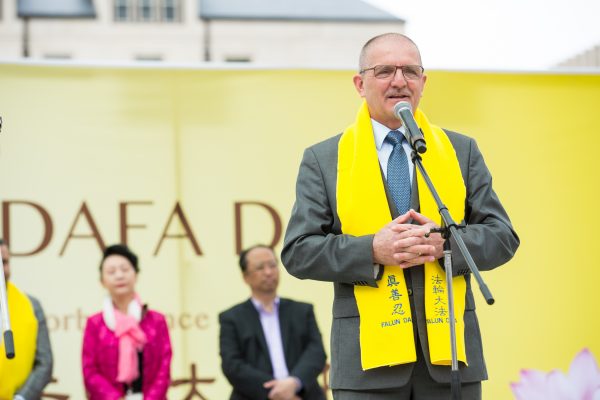 Also speaking at the event was Wladyslaw Lizon, a former Conservative MP and a founding member of Tribute to Liberty, an organization dedicated to building a national monument in Canada to honour the victims of communism. Lizon was born and grew up in communist Poland and was part of the resistance movement that eventually saw the end of communism in Poland.
"I would like to thank you for coming here, because it serves many purposes, but one of them is that you are giving strength to your brothers and sisters that are oppressed in China," Lizon said.
"I'm sure that rather sooner than later, we will be successful, and the good will win over evil, also in China," he added.
Former Conservative MP Brad Butt, who wished adherents a happy Falun Dafa Day, said it's very important that people speak out against the persecution in China.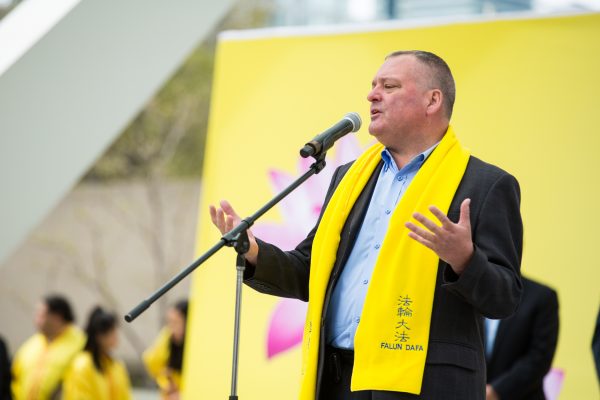 "People like me and those behind me [other dignitaries at the event] and many others throughout Canada stand with you and want you to know we will continue to advocate for you," said Butt.
Reverend Majed El Shafie, president of One Free World International, a human rights organization that advocates for religious minorities around the world, called attention to the fact that despite the Chinese regime's persecution, Falun Dafa is still standing strong.

"The Chinese regime have to understand that we're still standing here, not just in Toronto, not just in Europe, not just in Tokyo—we're standing around the world, standing strong, for the Falun Gong," he said.
'Miracle of Our Contemporary Times'
Sheng Xue, a Chinese-Canadian poet, author, and journalist, said many people didn't foresee that Falun Dafa would be persecuted by the Chinese regime one day, because they are all "very kind hearted people, and believe in compassion, truth, and tolerance."
But Chinese Communist Party's history shows that it is an oppressive regime that is fearful of anything that is not under its direct control.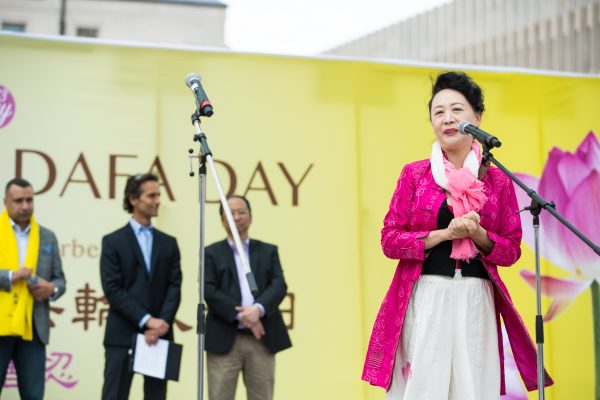 Sheng said Falun Dafa adherents have created  "a miracle of our contemporary times" because of the great number of people who continue to practice Falun Dafa, the scale of the persecution that has been imposed on them, and the length of time practitioners have preserved, while using non-violent means to fight for their rights.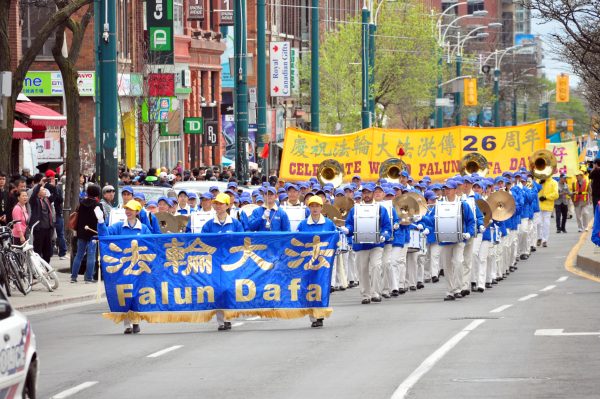 "You have been leading us to fight for freedom of belief, the freedom of religion, the freedom of human rights, and you have been leading us to know, to understand, we need to stay together to fight for our main goals," said Sheng.