More than 400,000 bottles of over-the-counter pain medication sold across the United States have been recalled because the bottles are not child-resistant, according to notices posted on the U.S. Consumer Product Safety Commission's (CPSC) website.
About 137,300 units of Walgreens brand acetaminophen and 25,660 units of Kroger brand arthritis pain acetaminophen were recalled by Aurohealth.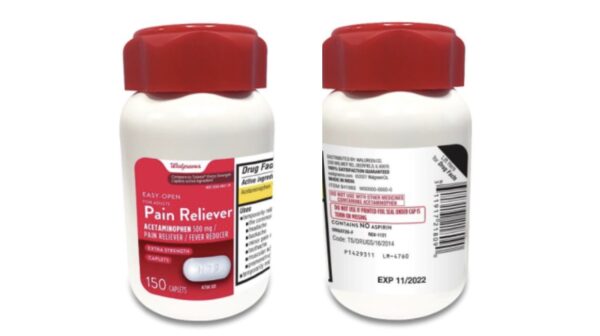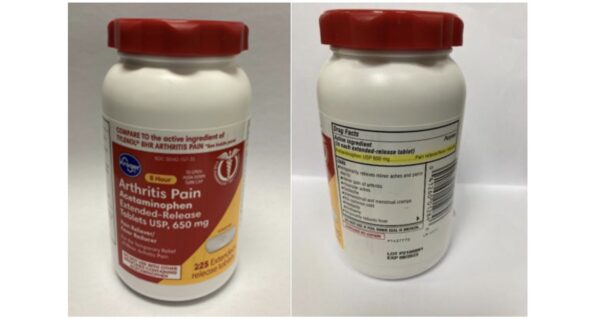 Meanwhile, about 209,430 units of Kroger brand aspirin and ibuprofen were recalled by Time-Cap Lab, and about 34,660 units of Kroger brand acetaminophen were recalled by Sun Pharma.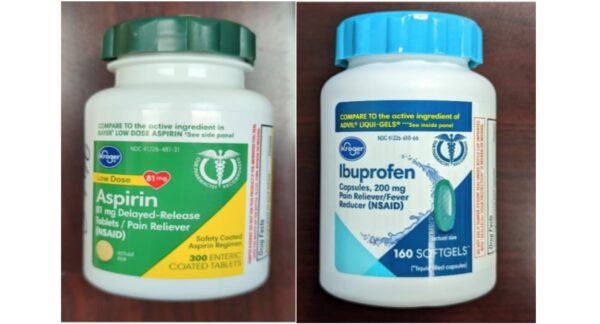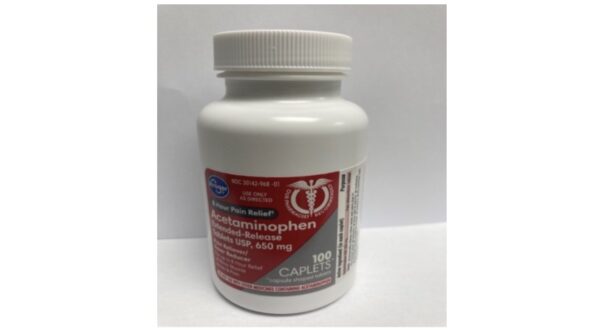 All the recalled items are bottles that are not child-resistant, posing a risk of poisoning if young children manage to open the bottles and swallow the contents. The Poison Prevention Packaging Act (PPPA), signed into law in 1970, requires child-resistant packaging.
"The packaging required by the PPPA must be designed or constructed to be significantly difficult for children under five years of age to open within a reasonable time, and not difficult for normal adults to use properly," the CPSC states.
People who have these recalled products are advised to store them in a safe location "out of reach and sight of children."
For people who purchased the Walgreens brand acetaminophen, they are advised to contact Aurohealth for information on how to return the product to their nearest Walgreens store for a full refund.
For those who purchased the other products, which are Kroger brand, they are advised to contact Kroger on how to properly dispose of the product and receive a full refund.
Product recalls have hit a 10-year high in the United States this year, with more than 900 million units of products recalled in a number of industries during the first quarter of 2022, according to a report released by insurance company Sedgwick in late May.