More than 300 allegedly stolen mail-in ballots, possibly for California's gubernatorial recall election, were found in a man's car in a 7-Eleven parking lot last week, according to the Torrance Police Department.
The police department initially informed the public of the man's arrest in an Aug. 17 Facebook post, which said "thousands of pieces of mail" were found in the car, along with drugs, a loaded firearm, and multiple driver's licenses and credit cards in other people's names.
However, internet users pointed out that the photo posted by police of the "pieces of mail" appeared to include a large stack of mail-in ballots.
Sgt. Mark Ponegalek told The Epoch Times on Aug. 23 that hundreds of mail-in ballots were indeed found in the car, and the Los Angeles County Registrar-Recorder and County Clerk (RRCC) had been notified.
"We are working currently with the Los Angeles election office to get them all the names that are on those ballots [so they can] reissue those ballots," he said.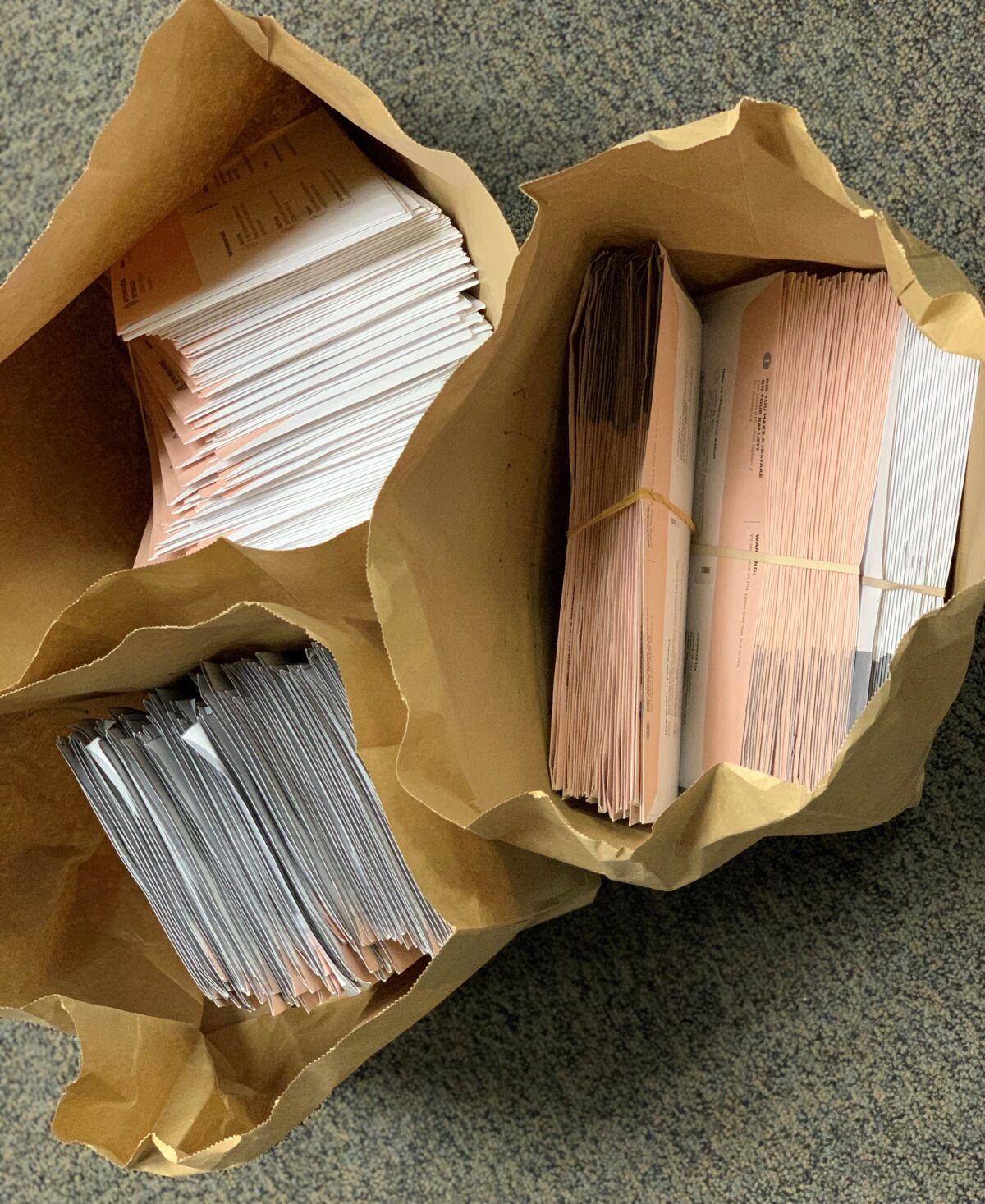 The allegedly stolen ballots will remain at the police department in the property room as evidence. However, Ponegalek said those ballots weren't opened or otherwise tampered with.
"They were completely intact," he said.
The unnamed suspect has not been charged with election fraud, but the investigation is ongoing, Ponegalek said.
"The two questions are: How did the ballots end up in his car, and what was his intent with those ballots?" he said.
Police will be investigating whether the man or any other individual had specific intent to steal the mail-in ballots to conduct voter fraud.
"We're looking at all avenues, so if the investigation takes us that way, then we're going that way. But I can't tell you one way or another if he was trying to do election voter fraud, or he just happened to steal a bunch of mail," said Ponegalek.
Regardless of the outcome, Ponegalek said this was an extremely uncommon incident for the police department.
"Been a cop for 17 years, never come across a vehicle with over 300 election ballots just sitting in the back seat," he said.
The only election occurring during the next couple of months in Los Angeles County is the recall election for Gov. Gavin Newsom on Sept. 14.
Torrance police originally received a call on Aug. 16 at about 10:45 p.m. about the man, who appeared to be passed out in his car in the 7-Eleven parking lot. When police approached the vehicle, they discovered he was a felon and had Xanax pills in his possession.
After further investigation, police found the loaded 9mm handgun, methamphetamine, driver's licenses, credit cards, and mail.
"The suspect was arrested for numerous weapons, narcotics and forgery charges," police said in the Facebook post.
Ponegalek said the man has since been released on his own recognizance. The police department will next be submitting a filing to the district attorney's office for charges relating to the investigation, and a court date will be scheduled.