More than 240,000 pounds of frozen breakfast wrap items that may have been contaminated by small rocks have been recalled, according to the Department of Agriculture's Food Safety and Inspection Service (FSIS) on June 14.
Texas food company Ruiz Foods Products Inc. said it was pulling about 246,514 pounds of frozen, not ready-to-eat breakfast wrap products containing bacon off shelves in retailers nationwide, according to a department statement.
#Recall: Ruiz Foods Products Inc. Recalls Bacon Breakfast Wrap Products Due to Possible Foreign Matter Contamination https://t.co/I6nEupyOnh

— USDA Food Safety (@USDAFoodSafety) June 15, 2019
The product subject to the recall is "El Monterey egg, potato, bacon, and cheese sauce breakfast wraps" that were produced on Jan. 17 and 18. The products are sold in an 8-pack family size film package and have the "Best if Used By" dates of 01/17/2020 and 01/18/2020 and lot codes 19017 and 19018.
Moreover, FSIS said the product has an establishment number of "EST. 17523A" on the back of the package.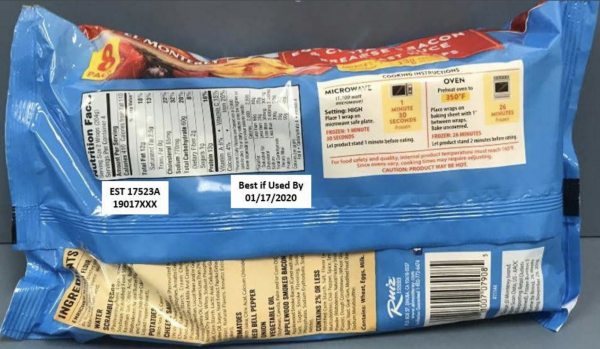 The agency said the decision for the recall came after three consumers complained about finding foreign material in the wrap products. According to the statement, the company received a report of a potential injury due to eating the wraps.
FSIS added that they had not received any additional reports of injury or illness. The recall has been classified as a Class 1 recall with a high health risk. This means there is a "reasonable probability that the use of the product will cause serious, adverse health consequences or death."
Ruiz Foods is currently investigating the source of the foreign material.
"FSIS is concerned that some product may be in consumers' freezers. Consumers who have purchased these products are urged not to consume them. These products should be thrown away or returned to the place of purchase," the agency said.
Frozen Berry Recall
This recall comes after some frozen berries are recalled from grocery stores owned by Kroger across the country due to possible contamination with hepatitis A on June 7.
The stores include Kroger, Ralphs, Fry's, Fred Meyer and other chains. The recalled fruit are branded "Private Selection". According to the company announcement on FDA website, the recalled frozen berries are:
The private selection frozen triple berry medley, 48 OZ (Best by: 07-07-20),
The private selection frozen triple berry medley, 16 OZ (Best by: 06-19-20)
The private selection frozen blackberries, 16 OZ (Best by: 06-19-20, 07-02-20),
Kroger announced on June 7 that it has removed the berries from store shelves and that customers who have them at home should not eat them.
So far there are no reports of illnesses linked to the berries.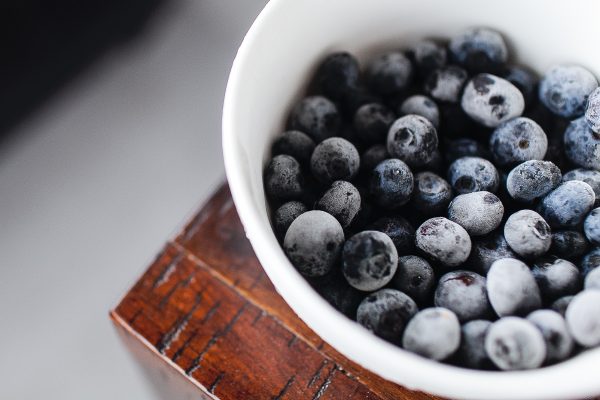 "Hepatitis A is a contagious liver disease that results from exposure to the Hepatitis A virus, including from food. It can range from a mild illness lasting a few weeks to a serious illness lasting several months. Illness generally occurs within 15 to 50 days of exposure and includes fatigue, abdominal pain, jaundice, abnormal liver tests, dark urine, and pale stool," said the FDA.
"In rare cases, particularly consumers who have a pre-existing severe illness or are immune compromised, Hepatitis A infection can progress to liver failure. Persons who may have consumed affected product should consult with their health care professional or local health department to determine if a vaccination is appropriate, and consumers with symptoms of Hepatitis A should contact their health care professionals or the local health department immediately."
The Food and Drug Administration discovered the contamination.