The inquiry on missing and murdered indigenous women and girls delivered its final report to the federal government on June 3, the culmination of three years' worth of investigation and testimony from over 2,300 Canadians.
The report, formally presented at a ceremony that Prime Minister Justin Trudeau attended in Gatineau, Quebec, has over 200 recommendations for multiple levels of Canada's governments, as well as for police and Canadians in general, in a call to end what the report describes as a "genocide" against First Nations, Metis, and Inuit women and girls.
The inquiry report uses the term genocide dozens of times, starting in the first paragraph of its preface: "This report is about deliberate race, identity, and gender-based genocide," chief commissioner Marion Buller writes.
Trudeau said the violence against Indigenous women and girls was "not a relic of Canada's past" and the justice system had failed them.
"To this day, the safety, security, and dignity of Indigenous mothers, daughters, sisters, and friends are routinely threatened," he said. "Time and again, we have heard of their disappearance, violence, or even death being labelled low priority or ignored."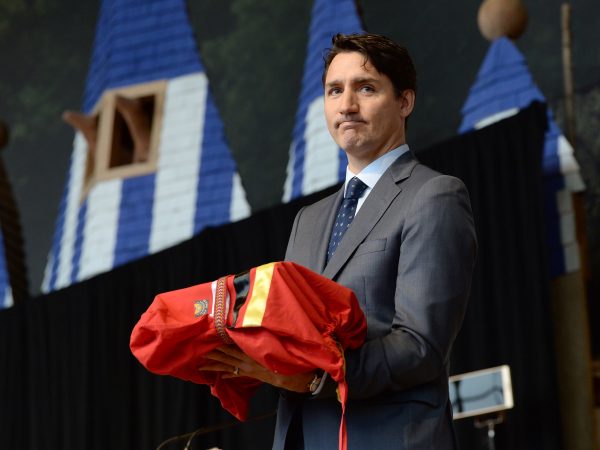 The Prime Minister received the inquiry report from four commissioners after they performed a traditional ceremony to pass the inquiry on. He said the federal government would thoroughly review the report and develop a national plan to address the concerns brought up in the report.
The report, which was often beset by controversy, delays and personnel problems, includes calls for urgent action from numerous officials, such as health service providers across Canada to develop programs that could help young people recognize the signs of being targeted for exploitation.
"I hope that knowing these truths will contribute to a better understanding of the real lives of Indigenous people and the violations of their human and Indigenous rights when they were targeted for violence," Buller wrote.
The recommendations—framed in the report as "calls for justice"—include developing an effective response to human trafficking cases and sexual exploitation and violence. They are not optional, but constitute legal imperatives, it says.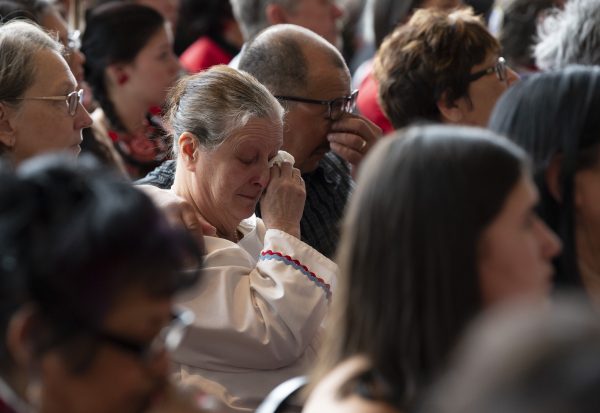 The calls for justice include establishing a national Indigenous and human rights ombudsperson and a national Indigenous and human rights tribunal.
Missing and murdered Indigenous women are believed to number in the thousands in Canada, but the report says that despite its best efforts to quantify the extent of the tragedy, "no one knows an exact number." The report says that thousands of women's deaths and disappearances have likely gone unrecorded, and many families likely did not feel safe enough to speak up before the deadline of the National Inquiry.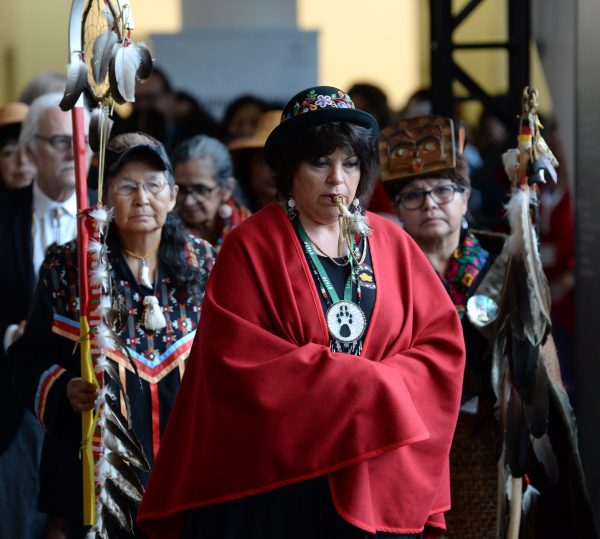 In 2005, the Native Women's Association of Canada created a database tracking cases and produced a 2010 report documenting 582 missing and murdered Indigenous women. In 2014, the RCMP released a national overview and pegged the number of cases from between 1980 and 2012 at nearly 1,200. Other unverified estimates are far higher.
The report says the responsibility for change is not only on the federal and provincial governments, but on all Canadians in the short and long term.
"Individuals, institutions, and governments can all play a part; we encourage you, as you read these recommendations, to understand and, most importantly, to act on yours."
With files from the Canadian Press.