It's been more than two years since Kent and Lisa Landry have seen their son's face, heard his voice, or even received a text message from him.
Their son, Jason Landry, 21, disappeared on his way home from college for the holidays.
On Dec. 13, 2020, the Texas State University student had packed up his car and started the drive from San Marcos, Texas, to Missouri City, Texas, near Houston.
But Jason never made it to his destination.
About three hours after Jason left his apartment, his parents received an early morning phone call that changed their lives forever.
"Hello," Lisa Landry answered.
"Yes, uh, good morning, Mrs. Landry?" said Texas Department of Public Safety Trooper Cristobal Flores in the phone call, which was recorded and later released publicly.
"Yes," Lisa responded.
"My name is Trooper Flores with the Texas Highway Patrol over here in Caldwell County," the trooper continued.
Flores went on to explain that he was at a crash site in Luling, Texas, involving Jason's car, but that Jason was nowhere around.
"We're working on trying to locate him, and I fear that he might be on some type of substance," Flores said. "Reason being is because I did find some narcotics in his backpack."
Lisa Landry began trying to call Jason's cell phone, but he never answered. His father, Kent Landry, got in the car and headed to Luling.
Three Christmases have come and gone, two birthdays have passed, and numerous family events have occurred, but Jason still hasn't come home.
"We still have Christmas presents for Jason," Lisa Landry said, adding that Jason's special ornaments are hung on the tree each year.
Kent Landry is a pastor at Southminster Presbyterian Church in Missouri City. The couple said they rely on their faith in God to get them through each day as they wait for answers. They have been married for more than 30 years and have two older children.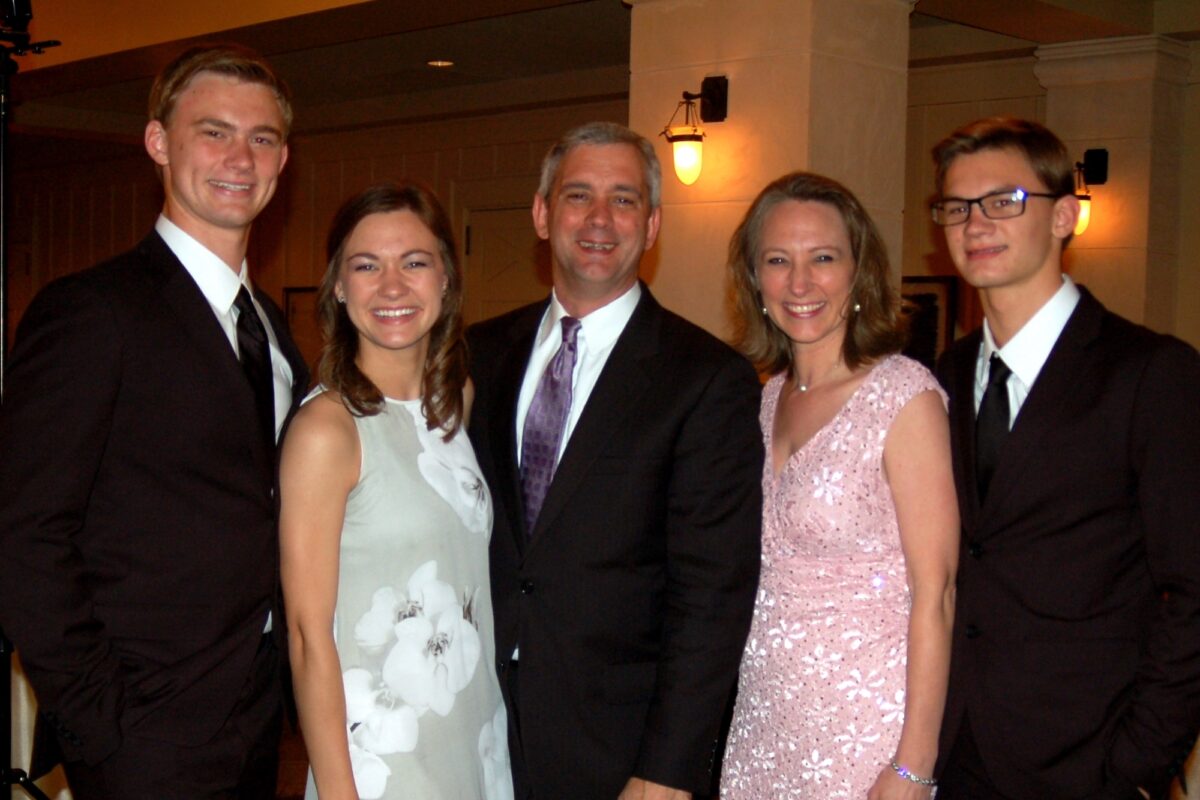 Wrecked and Abandoned Vehicle
In December 2020, during the height of the COVID-19 pandemic, Jason was in his first semester at Texas State University and had just wrapped up his finals. He was looking forward to the winter break, his dad said.
At 10:55 p.m., Jason typed his parents' address into the Waze app on his phone before he started the 175-mile drive from San Marcos to Missouri City.
Less than two hours after Jason left his apartment, a volunteer firefighter spotted a car that had crashed into a tree off Salt Flat Road in Luling, Texas, about 30 miles southwest of San Marcos.
The keys were still in the ignition of the 2003 Nissan Altima. The lights were still on, the passenger side door was locked, and the back window was also broken out.
The firefighter drove up and down the unlit gravel road looking for the driver.
He did not see anyone, but he did find a backpack, a ball cap, a plastic bag of toiletries, and a tumbler containing Jason's dead pet betta fish on the roadway. Inside the backpack were Jason's wallet, a laptop computer, gaming equipment, a small amount of marijuana, and some personal effects.
Jason's cell phone was not among the items they found.
Clothing was discovered scattered on the roadway about 900 feet north of the crash site.
About an hour later, a Texas Department of Public Safety (DPS) trooper arrived on the scene.
"Some of his underwear's got blood on it," a DPS trooper said in a video released by authorities.
"Probably some college kid," the trooper told the firefighter.
"Yep, that's what I was thinking," the firefighter responded.
Neither the firefighter nor the trooper attempted to get inside Jason's car, according to a Caldwell County Sheriff's Office news release on Jan. 28, 2021.
Authorities briefly searched the area before calling for a tow truck.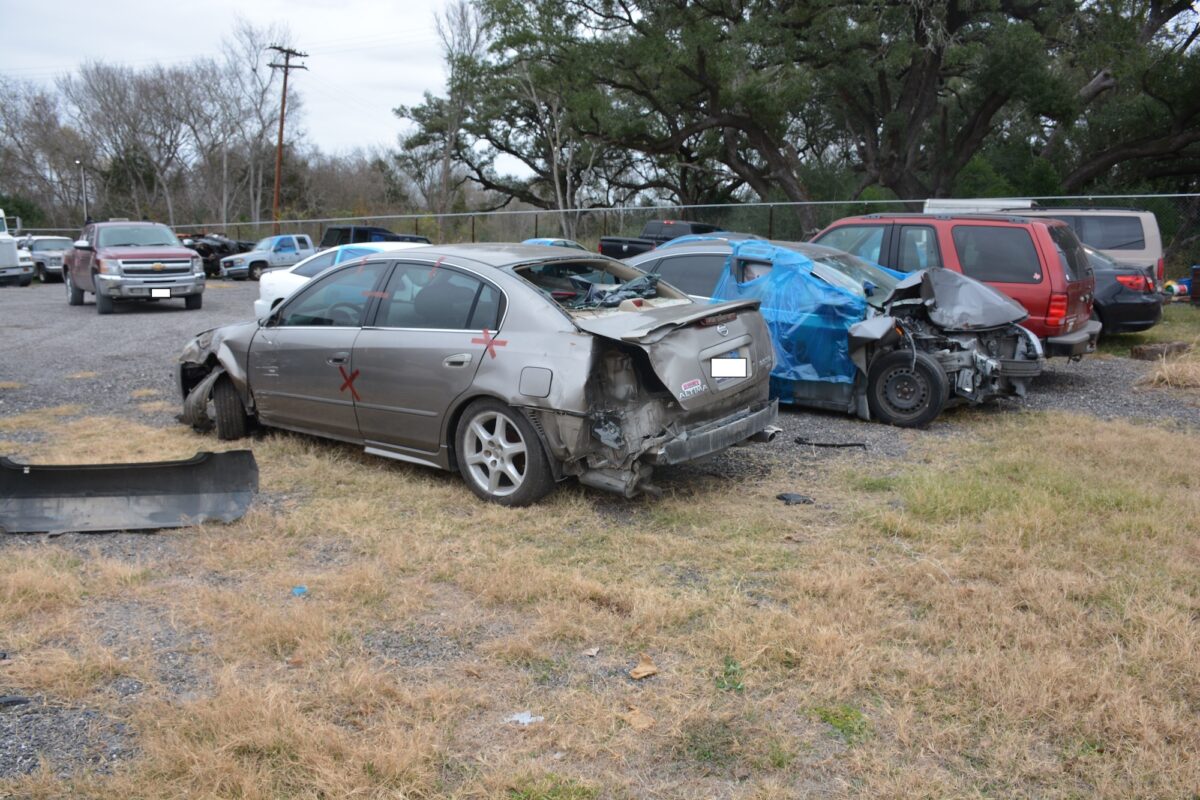 Cold, Dark, and Alone
Kent Landry arrived at about 5 to 5:30 a.m., before sunrise, he told The Epoch Times, but the troopers were no longer there, and his son's car was gone.
"And that's one of the things that just still hurts," Kent Landry said. "I know that I was the only one out there looking for [Jason] within a few hours after he disappeared. And that should not be under any protocol."
Jason's shirt, shorts, underwear, socks, and Nike flip-flops were still scattered on the roadway, and his toiletries and tumbler were left on the side of the road.
Kent Landry said he quickly realized the authorities had not secured the scene, gathered the evidence, or conducted a thorough investigation.
So, the former lawyer began recording video of the crash site and gathered the evidence left behind.
"The whole challenge of being in law enforcement is sometimes you have to protect people from their own stupidity," Kent said. "So, if you think you have a stupid college kid out there, it really doesn't matter. At a certain point, you have to go for what you have, and what you have is a person out there in freezing cold weather that you need to go find and rescue, so they don't do any harm to themselves."
The family still does not understand why the troopers did not exhaust all efforts to find Jason that night.
"You know the heartbreaking thing to me about so much of this story, as a parent, or anyone, it makes it hard to think that the law enforcement officer who thinks, at the moment, 'there's a naked kid running around in freezing cold weather with 20-knot winds,' just goes home," Kent Landry said. "He doesn't even tell his shift replacement. He just goes home and goes to bed."
"You know, their job is to protect and serve, frankly, the most vulnerable of us, and you can't get more vulnerable than being out in the elements and freezing weather. That's when you want law enforcement to come to find you and wrap a blanket around you."
After leaving the crash site, Kent Landry went to the impound lot and got inside the car. He discovered Jason's phone between the seats.
'He Was Worthy'
Lisa Landry said her son was outgoing, friendly, and an eternal optimist. He loved music and was interested in music engineering.
Kent Landry described Jason as very extroverted and acknowledged that he struggled during the pandemic lockdown at school and not being able to attend classes in person.
"Professors literally passed out the syllabus and said, 'good luck,'" he explained, adding that Jason didn't have the disposition to thrive in the remote learning environment. "He was the procrastinator of all procrastinators."
"And so all of that kind of snowballs together. I don't think he was making decisions he would have made at other times and other places," he said.
Kent said he felt as if the troopers made a judgment about Jason when they found the marijuana in his backpack and determined he was "not worthy of care."
"Basically, they look at your child and say, 'well, he was just a pothead, and he's getting what he deserved.' It's like, who made you the judge, jury, and executioner to determine someone's worthiness," he said. "He was worthy. We should all be worthy of being found."
A Delayed Investigation
On Dec. 18, 2020, the Caldwell County Sheriff's Office took over the case from DPS and began processing the evidence.
The sheriff's department has maintained that there is no indication of foul play.
"The vehicle collision is a single vehicle collision, most likely from overcorrecting on the gravel road, and spinning off the roadway," the news release stated. "All of the evidence collected leads investigators to be confident that the trees and fence line was the only contact the vehicle sustained."
Capt. Jeff Ferry, lead investigator, told KHOU News that it appears Jason had an "internal crisis" that night. Evidence previously released by the sheriff's office included images, messages, and videos with talk about marijuana and spirituality.
"When we look at the totality of things, it really paints a picture on almost an internal crisis that Jason is dealing with," Ferry said, adding that he believes Jason is deceased and that it is a tragedy, but not a crime.
Private investigator Abel Peña, a former FBI agent, disagrees.
Peña is the managing director of Project Absentis, a nonprofit organization that helps families find their missing loved ones. He has been investigating crimes for nearly three decades, and he believes Jason could have been a victim of a crime.
There were missteps in this investigation from the beginning, Peña said, and "valuable time was lost."
One such misstep was failing to preserve the crash site and vehicle for processing.
"The only thing they secured was his backpack," Peña told The Epoch Times, adding that the backpack contained the marijuana joints and computer equipment. "Everything else was just left on the ground."
The sheriff's office waited five days before taking custody of the car for processing.
They assumed Jason would just show up that morning, but he didn't, and by then, it was too late to properly process the evidence, Peña said.
Peña and his team of experts have studied the case closely and have reason to believe it was staged, he said.
Digital forensics and other data tracked Jason's phone to the intersection of Magnolia Street and Austin Street in Luling about an hour before his vehicle was found.
There's heavy drug activity in that area, and Peña believes Jason may have encountered someone at that intersection.
"I think something could have occurred there," he said, adding that his team had spoken to nearby residents and witnesses who were in the area that night.
Peña is not certain Jason was even behind the wheel of his car.
When Jason got to that intersection, he continued straight on Austin Street instead of turning on Magnolia Street to get to I-10, which would have taken him to his parent's house. He ended up on Salt Flat Road and traveled about 3 miles before crashing his car.
If something had happened to Jason in the area where his car was found, Peña believes his remains would have been discovered by now.
The Caldwell County Sheriff's Office did not respond to multiple requests for comment. The Epoch Times also contacted the Texas Department of Public Safety for comment.
In February 2022, the case was turned over to the Cold Case and Missing Persons Unit at Texas Attorney General Ken Paxton's office. The investigators are actively working on the case, the attorney general's office said in December.
Extensive Searches
Countless hours have been spent searching for miles around the area where Jason's car was found. Methods including dogs, drones, line searches, and draining a pond and part of the river near the crash site—as well as Forward Looking Infrared Technology (FLIT)—have been utilized. FLIT is an imaging technology that uses sensors that detect infrared radiation emitted from a heat source to create a "picture."
Most recently, on Saturday and Sunday, the Jason Landry Search Team, a group of more than two dozen volunteers, combed miles and miles of property near the crash site on foot and with dogs.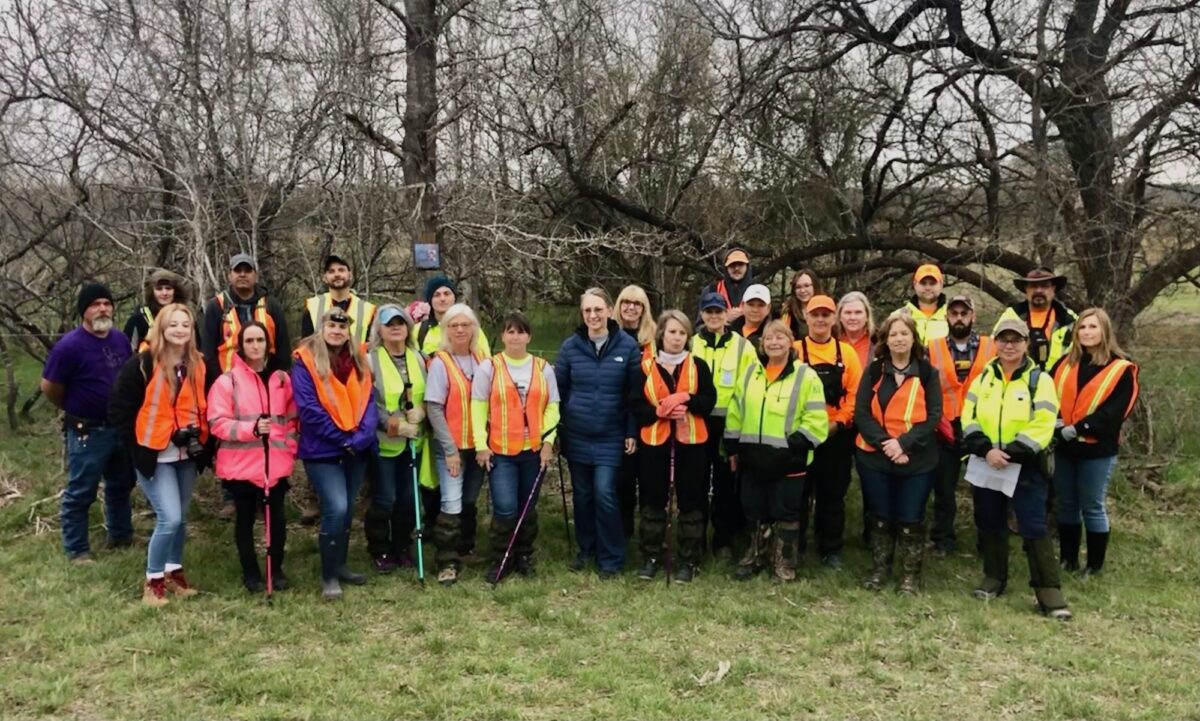 Some of the volunteers traveled from across the state to help look for Jason, including Cyndi Lay, who lives in Red Oak, Texas, more than 220 miles north of Luling.
Lay's daughter was attending Texas State University at the same time Jason went missing. She saw a social media post about his disappearance, and she began following the story.
"I started following the story because I thought, this could be my daughter," Lay told The Epoch Times in a message. "This could be any of our kids."
Eventually, Lay came to know Lisa Landry and wanted to be involved in the search for Jason. She now spends time daily sharing his story, contacting media, and putting up billboards.
"I'd say I feel called by God to serve this family in the way that I've been blessed," Lay wrote. "That I'm to give of whatever talents I may have or services that I can offer to them, without needing anything in return, to help them find answers and to help them find their son. They deserve this."
Waiting for Closure
The Landrys continue waiting for the answers that may bring some closure.
"We are in limbo," Lisa Landry said.
They have welcomed two grandchildren since Jason's disappearance, and they try to make their time with family a priority.
"And so, for us, it has certainly changed us in many ways, but it makes us very much aware of the fragility of life and that we have to enjoy the time that we have because there's no guarantee that you're going to have more moments together," Kent Landry said.
They hope to someday know what happened to their youngest son, but until then, Lisa Landry said they try to find comfort in knowing that "Jesus is with him."
Anyone with credible information regarding the disappearance of Jason Landry is urged to contact the Cold Case and Missing Persons Unit at coldcaseunit@oag.texas.gov. The reward has been increased from $10,000 to $20,000 for information about his disappearance.