A schism characterized by documents on "grace through separation" has brought forth a lawsuit.
In Florida, 106 churches are suing the United Methodist Church (UMC) because it charged them large amounts of money to leave, according to a recently filed lawsuit.
The National Center for Life and Liberty (NCLL) represents these churches.
The departure price varies from church to church, according to Jonathan Bailie, chief operations and financial officer of the NCLL.
Some congregations must pay more than $1 million, while others must pay less than $100,000, Bailie said. But in previous decades, leaving the UMC was free.
"Churches have been transferring to other denominations, like the Free Methodists, for decades," he said.
Some of the departing churches owned their buildings before the UMC denomination existed and maintained their buildings without UMC help, the lawsuit states. The denomination still demanded money from these churches.
The churches leaving are conservative, and they're leaving over procedural and theological issues, Bailie said.
Perhaps the most divisive of these issues has been the biblical view of homosexuality.
Winning and Losing
According to the lawsuit, the case rests on two sections of the UMC's internal laws.
One law, Section 2548.2, allows any UMC church to transfer to a new denomination without paying the UMC money for the church.
The other bylaw, Section 2553, was added in 2019 in response to potential church departures over positions on sexual morality. It states that the church's regional conference decides what churches must do to leave the UMC for independence. This provision includes the church's financial obligations.
"The terms and conditions for that disaffiliation shall be established by the board of trustees of the applicable annual conference," the church's book of discipline reads.
The church schism began when the UMC was divided between theological conservatives who believed in traditional marriage and theological liberals who believed in an ever-expanding list of sexual orientations.
In 2019, the UMC's theological conservatives voted to disallow same-sex weddings and non-heterosexual clergy.
With the win, it appeared that theological conservatives would hold the UMC denomination and that theological liberals would leave, according to Bailie.
The church hastily wrote a law into its discipline that allowed UMC churches to leave the denomination and become independent churches, he said.
"For the most part, it looked like progressive churches would be using that paragraph," Bailie said.
But the progressives found ways to maneuver around the vote. Some church conferences put openly practicing homosexual pastors in "abeyance."
This category meant that although their actions violated church law, the church wouldn't discipline them until the next churchwide conference could vote on whether to change church law.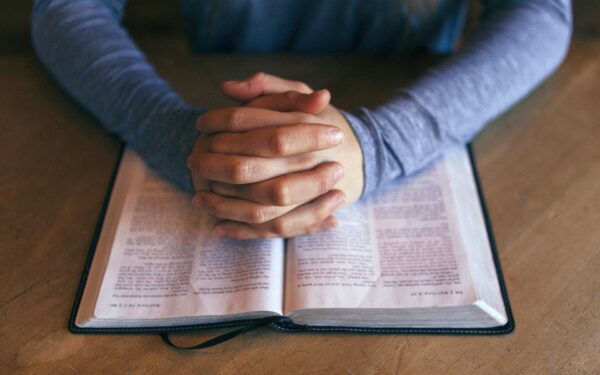 At least one recently ordained UMC pastor is a drag queen, under the name "Penny Cost."
Bishops appoint UMC pastors to churches without churches getting a vote. Any UMC congregation could get an openly active homosexual pastor if its bishop put the pastor under abeyance.
"You are assigned a pastor. It's not just that this person is being ordained. He could be assigned to your church," Bailie said.
Abeyance was originally meant to last until the church's first "post-separation general conference" in 2020.
But church authorities postponed the 2020 general conference until 2024, citing COVID-19. This decision would put the first "post-separation general conference" in 2028.
Some conservative factions weren't willing to wait nearly 10 years.
Dollars and Division
Florida Bishop Ken Carter wrote in a statement that he blames departing theological conservatives for refusing a "gracious exit."
"An abrupt separation creates significant issues that could damage benefits and pensions for retired pastors and their spouses who devoted their lives to service," the statement reads.
"From the perspective of the Florida Conference of The United Methodist Church, our doctrinal standards have not changed and will not change, even as we continue on a journey to be a church that serves all people."
Theological conservatives responded that they attempted compromise for decades before church authorities broke their trust.
"For decades we have been in fervent prayer, sought compromise, and desired negotiation—all to no avail. We have patiently endured, only to see promises, vows, and polity broken to suit those in power," the suing churches said in a statement.