A group of more than 100 members of the European Parliament and one national parliament submitted an urgent open letter on May 13 that calls on 27 EU health ministers to demand that the World Health Organization (WHO) reinstates Taiwan's participation as an observer in the U.N. agency.
The signatories also say that Taiwan should be invited to the session of WHO's highest decision-making body being held in Geneva this week.
Initiated an open letter in the European Parliament to the #EU health ministers relating to the participation of #Taiwan in the World Health Assembly #WHO on 18-19 May. 104 MEPs and MPs from different countries/political groups co-signed. https://t.co/eBOdSwh50L via @Urmaspaet

— Urmas Paet (@Urmaspaet) May 13, 2020
The letter initiated by Urmas Paet, a member of the European Parliament (MEP) and a former minister of foreign affairs of Estonia, was co-signed by 107 EU parliamentarians and five members of Germany's Parliament, who represent a range of political groups. The letter calls on EU health ministers to request Taiwan's participation in all WHO meetings, mechanisms, and activities.
Taiwan held observer status at the WHO between 2009 and 2016.
"The Taiwanese government has successfully managed to curb the spread of the virus in spite of Taiwan's geographic proximity to the virus origin," the letter says. Taiwan is only 80 miles from China.
Taiwan needs to be invited to the meeting in Geneva to share with the world its successful approach to curbing the spread of the CCP (Chinese Communist Party) virus, commonly known as novel coronavirus, as Taiwan's information and expertise can help the world "combat the pandemic," the letter explains.
The CCP virus originated in China last year and spread around the world, infecting more than 4.6 million people and killing almost 314,000, as of May 17. As of May 17, Taiwan—a nation of more than 23 million—has 440 confirmed COVID-19 cases and only seven deaths, according to the Taiwanese Center for Disease Control (CDC).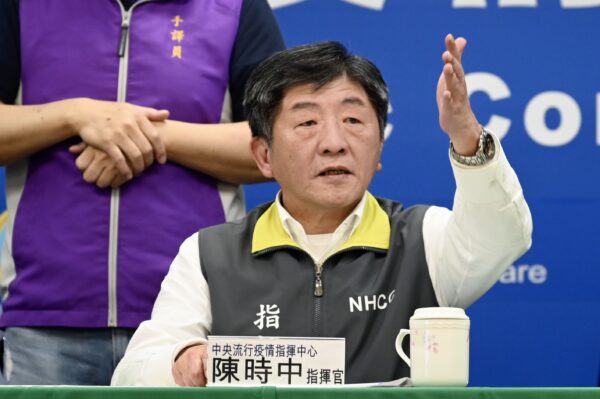 The signatories of the letter specifically ask that "Taiwan's Minister of Health and Welfare, Chen Shih Chung, be invited to attend this year's virtual [World Health Assembly] videoconference, as an observer, to share with us Taiwan's successful experience in handling the COVID-19 pandemic."
The World Health Assembly (WHA) is the decision-making body of the WHO. It is attended by delegations from all WHO member states and is held annually in Geneva, according to its website. This year's session will take place on May 18-19.
The signatories also request that "the WHO facilitate appropriate and feasible arrangements for Taiwan to participate in all WHO meetings, mechanisms, and activities."
In a statement in response to the support letter from the European legislators, Taiwan's Ministry of Foreign Affairs said, "We hoped the WHO would listen to the public's voice in Europe instead of subjecting itself to political maneuvers from a certain WHO member."
The ministry said that WHO has two ways for inviting WHA observers—through a resolution passed by the WHA or an invitation issued by the WHO director-general, as it did from 2009-2016.
The WHO director-general can only issue an invitation when there is clear support from WHO members, which isn't the case this year, according to Focus Taiwan, which cited WHO principal legal officer Steven Solomon on May 11.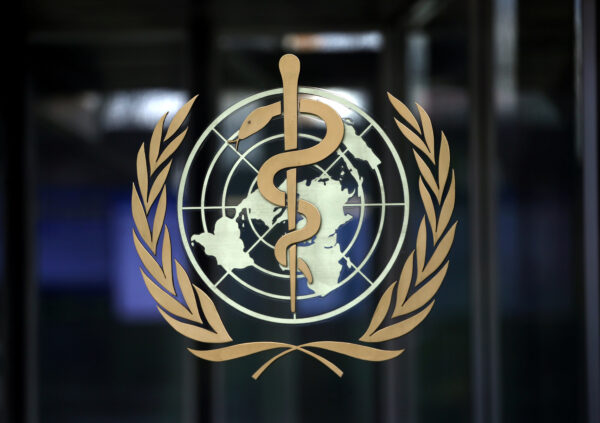 Support for Taiwan's Participation in WHO
The United States, Canada, Australia, and New Zealand have already officially expressed their support for the return of Taiwan to its former status as a WHO observer.
President Donald Trump signed in March legislation called Taiwan Allies International Protection and Enhancement Initiative Act, also known as TAIPEI Act, which requires the State Department to advocate for Taiwan to be granted observer status in appropriate international organizations.
The U.S. government will assist Taiwan in having its appropriate role "in every organization that has a content … related to what's taking place inside of Taiwan," including the WHO, Secretary of State Mike Pompeo said at a press briefing on March 30.
According to the Taiwanese Ministry of Foreign Affairs, 205 bipartisan members of the U.S. House of Representatives sent a letter on May 14 to WHO Director-General Tedros Adhanom Ghebreyesus calling for Taiwan's participation as an observer at the WHO meeting in Geneva.
Seventy-one legislators from 10 countries in Central and South America have sent individual letters to Tedros urging him to consider "Taiwan's participation in the global health system," according to Focus Taiwan.
Taiwan's Response to CCP Virus Spread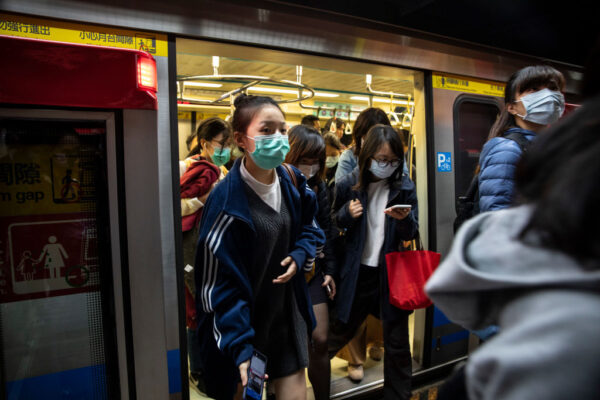 Community spread of the CCP virus hasn't occurred among Taiwan's population, leaving life on the island largely uninterrupted—without widespread restrictions such as those adopted in the United States and Europe.
On Dec. 31 last year, when Wuhan authorities publicly acknowledged that there was an outbreak of a mysterious pneumonia-like illness, Taiwan introduced border quarantine measures that include assessing airline passengers arriving from Wuhan for fever and pneumonia symptoms.
On Jan. 5, Taiwanese authorities urged people who had traveled to Wuhan to be tested for COVID-19, especially if they showed fever or respiratory symptoms. On Jan. 25, Taiwan suspended all tours to China, and on Feb. 6, the island banned entry to all mainland Chinese visitors.
On Jan. 24, the Taiwanese government banned the export of surgical masks while boosting local production of masks to 10 million per day.
Another key factor in Taiwan's success was that the island's government was able to build up public trust, said Wu Ming-tsang, distinguished professor at the public health department of Taiwan's Kaohsiung Medical University.
Beijing didn't concede that the CCP virus could be spread between people until Jan. 20.
The WHO disregarded a warning received on Dec. 31 from Taiwanese authorities about the risk of human-to-human transmission of the CCP virus, and waited until Jan. 30 to declare a "public health emergency."
On Jan. 27, the WHO acknowledged in a report (pdf) that it had wrongfully assessed the risk of the virus.
Frank Fang contributed to this report.