Our World in 7 Headlines: Sept. 2
September 2, 2013 7:25 am Last Updated: June 24, 2015 8:31 pm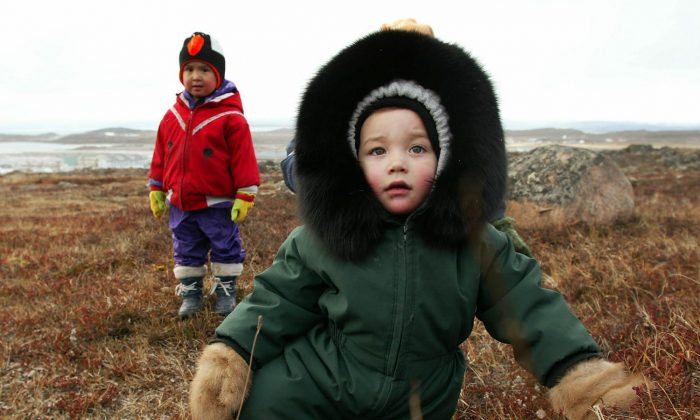 The turquoise tones of Río Celeste (Spanish for "Blue River") – one of Costa Rica's most prominent natural jewels – "is mostly an optical phenomenon, not a chemical effect in the water," a research team formed by experts from the University of Costa Rica (UCR) and the National University (UNA) reported this week.
For years many have speculated as to the cause of the coloring, and until now the most accepted version was the river's proximity to Tenorio Volcano, in the northwestern province of Guanacaste, which meant that the turquoise color of the water was due to a high concentration of minerals, particularly copper sulfate, calcium carbonate and sulfur.
The new study's results, disclosed this week, indicate the coloring is not caused by a chemical substance tinting the water, but rather it is a perception created by the scattering of sunlight and reflected by the riverbed.
According to researchers, most of the rocks on the river's bottom are covered by a substance composed of aluminosilicates – a combination of aluminum, silicon and oxygen – that are capable of absorbing all colors, except blue, present in sunlight. The rejected blue rays of sunlight create a visual sensation in the human eye of "blue water." …
Tico Times
Journalists and info centers believe the number of those killed by right-wing extremists is double the official figure. After the shocking mistakes of the NSU murder investigations, old cases are now being re-examined.
Frank Jansen has been writing about neo-Nazis and the victims of right-wing violence since the 1990s. A reporter with Berlin's "Tagesspiegel" newspaper, he is also familiar with the kind of milieus where racism and xenophobia thrive: in political parties like the German Nationalist Democratic Party (NPD), or amkong right-wing rock concerts and social groups.
Jansen has covered the trials of countless people who have beaten up or murdered others on account of their skin color or ethnic origin. Over and over again, he has listened to them expound their misanthropic ideology. In the course of his work, he started to suspect that his assessment of the extent of right-wing extremist terrorism was very different to that of the German state. …
Deutsche Welle
Land grabbers in Masaka municipal council are changing tact to beat a sustained crackdown, by switching from encroaching on traditional plots of land to cemeteries.
Early last week, unknown people invaded plot 26/26 on Bwala hill road in Masaka and exhumed over 15 bodies of World War veterans, which they took to an unknown destination. This is the second cemetery to be exhumed in Masaka municipality in less than one year. The first was Masaka regional referral hospital at Kijjabwemi along Kyakumpi road.
Masaka mayor Godfrey Kayemba-Afaayo suspected land grabbing, which is rampant in the municipality, or the increasing spate of witchcraft.
"That plot belongs to Masaka municipal council and we have never sold it to anybody. If anyone claims to own that land then he or she is mistaken and I challenge that person to present his papers to prove ownership," said Kayemba-Afaayo, in an interview with The Observer. …
The Observer
The average height of men has risen by almost 11cm since the mid-19th century, experts have found.
Data was collected on hundreds of thousands of men from 15 European countries.
For British men, the average height at age 21 rose from 167.05cm (5ft 5in) in 1871-75 to 177.37cm (5ft 10in) in 1971-75.
BBC
While our small hotel is currently on the market, with the objective of re-opening for the upcoming winter season, I have been looking back 25 years to when we purchased a then derelict Arawak Inn, and trying to evaluate exactly how much the Barbados investment climate has changed
Does it need to be revised, to help take our tourism industry out of the current malaise?
Caribbean News Now
KYOTO—Following in the footsteps of the famous Tokiwa-so apartment building in Tokyo that was once home to a generation of up-and-coming manga artists, the Kyoto Daiichi (first) Tokiwa-so flat was unveiled Aug. 23 in the ancient capital's Kamigyo Ward.
The Kyoto-style "machiya" row house was remodeled to accommodate aspiring young artists and help them start their professional careers. …
Asahi
The Nunavut government takes steps to preserve Arctic languages as Inuktitut — in all its dialects — struggles in a globalized world of smartphones and pop culture.
GJOA HAVEN, NUNAVUT—At first all you hear is the wind. Then the song on their breath.
In the chilly clear evening light, Marnie Ekelik and Shaina Nargyak are tossing their voices back and forth, weaving an eerily gorgeous throat-song tapestry.
They falter, shivering from the cold. The sound comes from here, says Marnie pointing at her neck. Surely she means her soul.
"She follows me," she says, pointing a sleeve-covered fist at her friend.
"Like a dog growl," says Shaina.
The 15-year-olds giggle and don't know how to explain it, songs learned from elders, passed down through generations. …
Toronto Star