Our World in 7 Headlines: Sept. 19
September 19, 2013 7:46 am Last Updated: September 19, 2013 7:49 am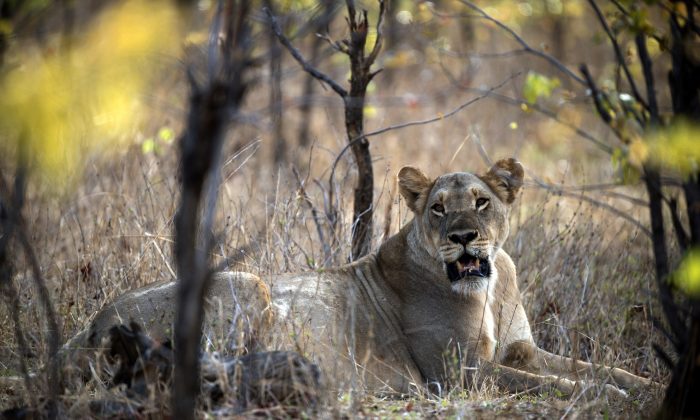 The Zimbabwe government has announced plans to evacuate lions from Chiredzi River Conservancy where the cats are reportedly roaming freely, killing livestock and threatening the lives of thousands of people resettled around the area.
The lions have been on the prowl killing cattle in parts of Bikita and Gutu. They have already claimed more than 20 cattle over the past two weeks after straying from the Chiredzi River conservancy whose fence was vandalised. …
The Herald
The discovery of an image of Rehtaeh Parsons, the Nova Scotia teen who died in April, in an online dating ad on Facebook has outraged her parents and put the social media site on the defensive.
It's yet more proof that it is almost impossible to control where images uploaded to the internet ultimately end up. …
CBC
Many modern cities have been designed under the assumption that cars are a necessity and almost require residents to own vehicles to get around.
Joichi Ito, director of the MIT Media Lab, believes that such "zoned" cities are unsustainable. With more technological development — including shared, compact electric vehicles and affordable, "transformable" apartments — future cities will have a higher density of people while creating healthier ecosystems, he said. …
Japan Times
The Department of Special Investigation (DSI) has arrested a former bank employee for allegedly selling fake banknotes of several foreign currencies, including the US dollar.
However, the suspect insisted the notes were real but damaged, which is why he could sell them for three times less. …
The Nation
There is to be a review into whether National Health Service staff in England should be allowed to wear full face veils, according to the Department of Health.
Ministers have asked the doctors' regulator, the General Medical Council, to assess the issue to ensure there is "appropriate" face-to-face contact with patients. …
BBC
The Icelandic International Development Agency (ICEIDA) has agreed a deal with the Ethiopian government which will see the North Atlantic nation launch geothermal surface exploration in Ethiopia as well as start capacity building for geothermal development.
The initial objective of the initiative is to identify potential locations for exploration drilling within the areas targeted and develop capacity in the East African country to improve geothermal energy production. …
Ice News
Perugia—Charlie, the smallest pony in the world, was found on Thursday after being stolen last week from one of the stalls of the national horse exhibition in Città di Castello, an Umbrian town in the province of Perugia.
The pony, which is less than 60 cm tall and is listed in the Guinness Book of World Records, was swiped the evening before he was to be presented at the inauguration of the show. …
ANSA