Our World in 7 Headlines: Sept. 18
September 18, 2013 7:39 am Last Updated: September 18, 2013 7:55 am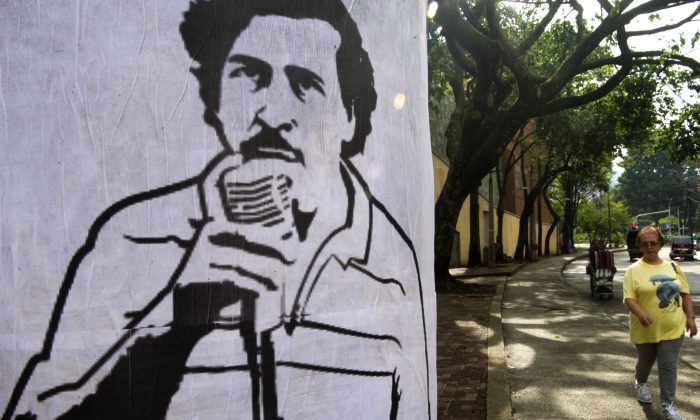 Nigerians and their penchant for big titles and empty displays
Nigeria has sadly morphed into a nation where the type of treatment or amount of respect someone gets, from the populace, is related to whether the person has one or more titles attached to their names. …
There are some that feel unfulfilled if they have not acquired at least one title. They therefore give the pursuit and acquisition of a title an unbridled primacy in their quest for success in life. They are willing to get it at all costs – pay for it, bribe their way through, engage in corruption, make half-hearted donations to schools, churches or grease the palms of corrupt "royal fathers". …
There is such thing as "high chiefs" in our midst. Someone joked that the concept of "high chiefs" began when some of the "chiefs" started feeling that some village royal fathers were cheapening the chieftaincy titles by conferring them on undeserving people. …
Nigeria World
BUTTERWORTH, Malaysia—He was only 13 when he went to work with a noodle seller here to help his family make ends meet.
But the boy who was once called "stupid" never for a moment lost track of his ambition to be a doctor.
Today, seven years after Chin Chi Sheuan started working at Tong Kok Hwa's noodle stall at Chai Leng Park, he will be flying to Taiwan to enrol at the Chung Shan Medical Uni­versity to fulfil his long-cherished dream.
However, it has not been smooth sailing for Chi Sheuan, who had to deal with the death of a beloved grandfather, a broken home, dividing time between his school and the stall, handling cranky customers and, above all, saving enough money to go to medical school.
Tong, 41, felt his heart bleeding for the boy, whom he regarded as an adopted son.
So, the noodle seller started his own fund-raising drive and every ringgit he collected from his customers on Sept 15 went towards making Chi Sheuan's dream a reality. A customer who was touched by the boy's plight paid RM18,000 for a bowl of noodle. And by the end of the day, the fund had swelled to RM30,000. …
The Star
Colombia's government has refused registration as a trademark of the full name "Pablo Emilio Escobar Gaviria" the country most notorious narcotics criminal. According to local news in Bogotá the application was filed by Maria Isabel Santos Cabalerro, Juana Manuela Marroquín Santos and Juan Sebastian Marroquín Santos, Escobar's widow and children respectively who changed their names after settling in Argentina in the late 1990.
The three had requested the international recognition of the trademark for the purposes of education, training and recreation.
The Commission of Industry and Commerce refused to register a trademark which bears the name of 'the most notorious drug lord in Colombia's history', adding it would be immoral and subvert public order'. It said the name Pablo Emilio Escobar Gaviria is associated with a dark period of violence in Colombia that claimed thousands of lives as he fought extradition to the United States.
Merco Press
Some Iranians thought a government ban had been lifted after they were able to access Twitter and Facebook on Monday
Iranians got direct access to Facebook and Twitter for the first time in four years because of a technical fault, an Iranian official has said, denying suggestions the government had lifted a ban on social media.
On Monday evening, several Iranians said they gained access to their accounts without having to get round a government firewall, leading them to hope that authorities had relaxed a ban in place since anti-government protests in 2009, some of which were organised on social media. …
Al Jazeera
Allamurat Ametov – a farmer from Karakalpakstan – refused to "donate" one ton of rice per hectare of his cultivated land to the regional khokim (administrator). He was sued and as a result his farm was taken away. 
The 28-year-old farmer from the Nukus region of Karakalpakstan, presently unemployed, says that he is very disappointed with the justice system in the country. 
"I have been filing complaints and petitions to all the levels of the justice system for the past four years – the attorney general, the national security services chair, the supreme court, the minister of justice, the prime minister … all to no avail," says Mr. Ametov. 
UZ News
Facebook has apologized and banned a dating company from advertising on its website after an ad featured a photo of Rehtaeh Parsons, a Halifax teen who died in April after a suicide attempt.
"This is an extremely unfortunate example of an advertiser scraping an image from the Internet and using it in their ad campaign," Facebook said in a statement emailed to the Star. …
The ad featured a photo of Parsons with the caption: "Find Love in Canada! Meet Canadian girls and women for friendship, dating or relationships." Ionechat.com could not immediately be reached for comment. …
Toronto Star

A screenshot of the ad featuring Rehtaeh Parsons.
Privately-run "drunk tanks" should be considered to tackle alcohol-fuelled disorder, police chiefs have said.
Under the idea, drunks who are a danger to themselves would be put in cells to sober up and then pay for their care.
The Association of Chief Police Officers, which is launching a campaign on alcohol harm to coincide with university freshers' season, said problem drinking was on the increase.
The Police Federation said the plan was "neither a viable nor long-term" fix.
Northamptonshire Chief Constable Adrian Lee, who leads on the issue of problem drinking for Acpo in England, Wales and Northern Ireland, told the BBC that police cells were not the best places for people who had got so drunk they were "incapable of looking after themselves".
Nor should the taxpayer have to pick up the bill for people's drunkenness, he said. …
BBC