Our World in 7 Headlines: Sept. 17
September 17, 2013 7:30 am Last Updated: September 17, 2013 7:30 am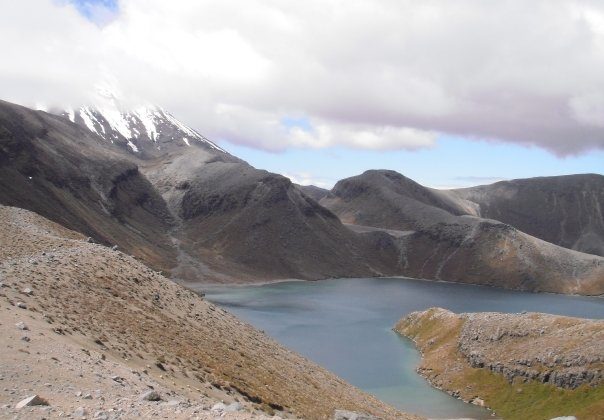 Police in the Netherlands are hoping to save money by training rats to sniff out things like drugs and gunshot residue. The animals are cheaper and faster than traditional lab work–and they're very accurate.
"Derrick" is unbeatable. He's right in 98.8 percent of all cases, the kind of accuracy only machines can achieve. But Derrick is no machine. He's part of an elite group of sewer rats currently being trained in Rotterdam to sniff out drugs, gunpowder or traces of other substances that cling to someone after they've committed a crime. …
Der Spiegel
From Cape Reinga to the Bluff and a whole lot of spots in between, the New Zealand Herald's epic roadtrip has begun!
To celebrate the Herald's 150th anniversary with the people of New Zealand we're on the hunt for your greatest stories and will be sharing them in print and online as we find them over the coming months. …
David Fisher checks in from Spirits Bay:
Slow grey dawn at Spirits Bay. Woke with lights on the sea to the north, towards the Kermadec Islands – slightly out of range for the road trip. The light house at Cape Reinga blinked in the distance. …
New Zealand Herald
PHITSANULOK, Thailand–Rail passengers in Phitsanulok are being warned that trains stopping there will be more punctual during the 45-day track maintenance period for the far northern railway, and should ensure they arrive at the station on time so they don't miss their train. 
Saksing Wongsanguansodsri, chief ticket officer at Phitsanulok  station, said trains will no longer be up to two hours late …
Bangkok Post
By their very nature, media organizations tend to focus on what's happening at the moment and often neglect to offer a longer time frame or wider geographical perspective when reporting on pressing issues.
Carol Gluck, a professor of Japanese history at Columbia University in New York, has spent years studying and writing about Japan. She says the global media could offer value-added content if it looked at contemporary issues the way historians do.
She was asked her views about the administration led by Prime Minister Shinzo Abe and recent controversies between Japan and its neighbors over historical recognition issues as well as moves to amend the Constitution.
Question: How do you view reports in the U.S. media that have raised concerns about a rightward tilt in Japan …
Asahi
Ambulance Victoria is charging some patients $12 a minute for the time they spend queued up in ambulances outside busy hospital emergency departments.
In what has been described as a scandalous policy, uninsured people in rural and regional areas are being billed for the increasingly long waits that paramedics endure before they can offload their patients into hospitals.
A Bairnsdale woman said she had been left struggling to pay a $2636 bill that arrived just days after she injured her knee in a bathroom fall in May and required payment within 14 days. …
The Age
A primary school teacher has spoken about how her colleagues helped deliver her son at the school where she works.
Diane Krish-Veeramany went into labour on Thursday, a week before her due date.
Three of her colleagues at Manford Primary School, in Chigwell, Essex, helped deliver her son Jonah in a classroom.
Mrs Krish-Veeramany, 30, said: "Everyone was so supportive and just acted on instinct." …
BBC
Salvage master Nick Sloane comments on parbuckling operation
Giglio Island, September 17 – Senior salvage master Nick Sloane, in charge of righting the Corsa Concordia cruise ship, said on Tuesday that "few countries in the world" other than Italy would have been able to put together resources needed for an operation as large as the rotation of the massive wreck. …
ANSA