Our World in 7 Headlines: Sept. 16
September 16, 2013 7:45 am Last Updated: September 16, 2013 7:49 am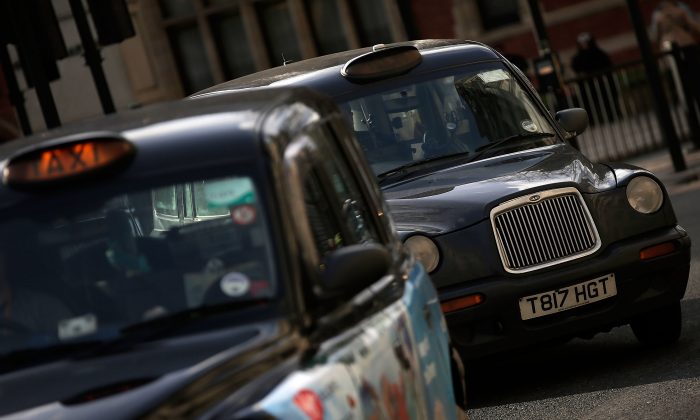 Sometimes you have to look very carefully to identify far-right extremist propaganda, says expert Jan Schedler. Neo-Nazis often borrow styles and symbols from other groups.
DW: Mr. Schedler, you are an expert on current forms of neo-Nazism, like the so-called autonomous nationalists, and you research how they create their image. What role does style play for young members of the far-right? 
Jan Schedler: Its new style has made the far-right scene more attractive for young people in recent years. They've departed from the skinhead image of the 1980s and the proportion of far-right skinheads is diminishing. For young neo-Nazis, the combination of clothing, hair style and logos is very important in forming their own identity.  …
Deutsche Welle
Won, 59, makes more than 100 cups of coffee every day at a small take-out shop in Yeongdeungpo, southwestern Seoul.
For the fledgling barista, Cafe Espresso of My Life is not merely a workplace, but where he started over after years spent on the streets.
"I used to live in the darkness but now I feel like I'm waking a bit," said Won, who declined to give his full name. 
The cafe, established by the city government, is staffed by two homeless people who have been trained through Seoul's self-support program. …
Korea Herald (feature published Aug. 20)
Catalonia vowed to press ahead with plans to hold a self-determination referendum on Sunday, a day after Spain's Prime Minister Mariano Rajoy rejected a request to allow the wealthy region to vote on its political future. 
Rajoy told the head of Catalonia's regional government, Artur Mas, that "the ties that bind us cannot be undone without huge economic, political and social costs" in a letter released on Saturday.
"And, of course, I also want to pass on my government's strong conviction that we need to work together to strengthen these ties and move away from confrontation," he added.
The letter was released just three days after hundreds of thousands of Catalans massed in a vast human chain stretching hundreds of kilometres along the Mediterranean coast to demand independence from Spain on Catalonia's national day. …
The Local 

Catalonia, Spain (Google Maps)
PRAGUE—Czech soldiers may dispose of the Syrian chemical weapons, outgoing Defence Minister Vlastimil Picek told the server Aktualne.cz today.
The chemical warfare unit in Liberec, north Bohemia, is one of the best in this sphere, Picek said.
The Czech Republic has not been officially asked to dispose of the chemical weapons.
"The Czech Republic has a unique capability of taking part in the disposal of and protection against chemical weapons. As a top NATO unit, the Liberec chemical warfare unit is available," Picek said. …
Ceske Noviny
PETALING JAYA, Malaysia—For many Malaysians, having the key to their own home unlocks a sense of security.
 
It was the same for freelance artist Mislina Mustaffa, who had the security of four walls and a roof over her head for four decades before deciding on a homeless life. …
"I got everything I wanted. But I was not happy because I would have to work and work again," she said over waffles and coffee in Petaling Jaya recently.
 
With others slogging the same way to pay for their property and other belongings, she wondered: what kind of happiness or security was everyone talking about, when everything is so uncertain? …
 
"The first year was a lot of reading, researching, contemplating about security, and a lot of things that you have to think about as a Malay-Muslim woman," said Mislina, who had to rail against many stereotypes during her journey.
 
Her research discovered that alternative living was most popular among Europeans, while it was much less common among Asian women: "I wondered – are we not allowed to? Are we scared? If they can do it, why can't we?" …
 
The Star
Dozens of special-edition London cabs are set to roll onto Australian roads in the near future – but they won't be black.
The distinctive consignment of London-style cabs, all painted white, arrived at Fremantle port over the weekend having been imported from China.
Made by Geely Group, the cabs are set to be trialled in Australia in coming months, in a bid to convince local authorities around the country to purchase fleets of the purpose-built "hot condition" cabs. …
Sydney Morning Herald
Polish President Bronislaw Komorowski is among this year's three laureates of the US Atlantic Council's Global Citizen Award, PAP Polish news agency reported on Friday.
The Atlantic Council said in a press release that Komorowski received the award for "leadership which has not only influenced Poland but also the European Union, its eastern neighbours and the international community".
The Council also mentioned Komorowski's relentless battle against communism and noted that the Polish president has become a guidepost for democracy and a symbol of economic achievement throughout Europe. …
Warsaw Voice