Our World in 7 Headlines: Sept. 14
September 14, 2013 9:27 am Last Updated: September 14, 2013 11:03 am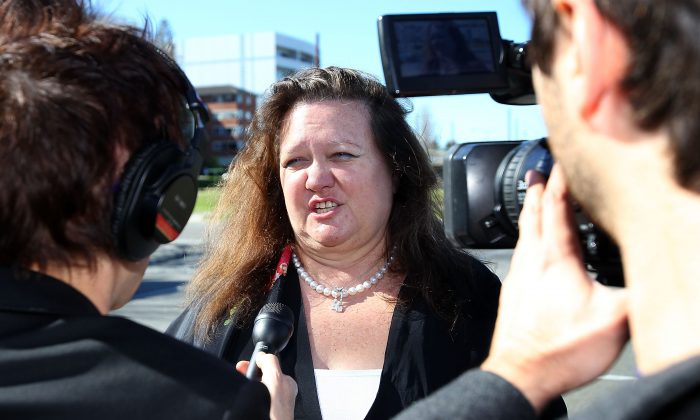 National division, war leave only selected families with one-time chance to meet again
Feisty and ambitious, a 21-year-old Kim Myung-do crossed the border to the South to fulfill his dream of studying literature and becoming a writer. 
He never thought his choice would see him separated from his whole family for over 60 years. Not a single day has passed without guilt, remorse and longing for the loved ones he left behind in North Korea. 
"I feel so sorry that I came down alone. They must have gone through enormous hardships," Kim, now 89, said during an interview at his home in Yongin, Gyeonggi Province.
The retired editor is among 250 South Korean preliminary candidates for the first family reunions in three years. 
Only 100 from each side will be picked to take part in the meeting at the Mount Geumgangsan resort on the North's eastern coast from Sept. 25-30. …
Korea Herald
Mayor's plan to close area causes anger
Rome, September 13 – Angry merchants and residents blocked traffic on a major street near Rome's iconic Colosseum Friday to protest a city plan to close part of the nearby Via dei Fori Imperiali to traffic.
Rome Mayor Ignazio Marino introduced his plan last month to block part of the Via dei Fori Imperiali to private cars as a means of protecting the Colosseum from pollution and make the archaeological area more pedestrian friendly. …
ANSA
Nightclubs in Germany are under scrutiny, amid a host of lawsuits alleging racist door policies. Nightclub owners counter their policies are exclusive, not racist — but that proving so in court is impossible.
The party was over for 29-year-old Murat F. before it even began. "Not tonight," he heard the bouncer of Agostea, a large-scale nightclub in Hanover, say one evening in January 2012. Murat's shirt was white, his leather shoes a shiny black. He had no smell of booze, no drugs and absolutely no idea why he wasn't allowed to go inside and party.
It wasn't the first time Murat was turned away from the door at a club. Sometimes the rejection was blamed on his tennis shoes, he says, and sometimes it was because club was supposedly too full. This time the bouncer gave him a surprisingly blatant explanation. "The boss doesn't want foreigners to come in," he allegedly said. …
Der Spiegel
Dr. Ivo Slezic failed to see a tumour sitting above Houda Rafle's heart in a scan at Trillium hospital. Her cancer, finally found in July, is now at stage 4.
Houda Rafle says she has no room in her life right now for the anger she felt last month when she learned a radiologist at Trillium Health had misread her CT scan …
In the past week, Trillium has sent letters to 3,500 patients, alerting them that their CT scans and mammograms are being reviewed because of concerns that radiologist Dr. Ivo "Ivan" Slezic had been making mistakes.
A team of more than 20 radiologists, led by an outside expert, is taking a second look at scans done between April 1 last year and March 31 this year, to determine if diagnosis errors were made. …
Toronto Star

 A screenshot of a Toronto Star interview with Houda Rafle, 28.
The long-running and often brutal battle over who controls the Hancock family fortune is coming to a head. Adele Ferguson details its ugly history.
It was a conversation John Hancock will never forget. He'd just turned 16 and was studying at the prestigious Phillips Academy in Andover, Boston, when an urgent call came through to drop everything and fly back from the US to Perth, as his grandfather, iron-ore magnate Lang Hancock, wanted to see him.
It was a cold and blustery day in the spring of 1992 when Hancock flew out of Boston to begin the 32-hour trip he'd made numerous times before, first to pass tests and interviews, then to attend the school whose roll call of illustrious alumni include actor Humphrey Bogart and presidents George Bush senior and junior. However, never before had he been summonsed home by his grandfather.
We want to see our grandfather's wishes honoured. Lang Hancock did not want Gina to have everything or for her to dictate our lives. 
Years earlier, in 1985, Hancock's mother, Gina Rinehart, had moved the family to Texas. She did so after a monumental falling out with her father over his controversial marriage to Rose Porteous – and the millions of dollars he lavished on his young wife in the form of a jet, cars, parties, travel, glitzy jewellery and the palatial Prix d'Amour mansion in Perth's Mosman Park that had been modelled on Gone With The Wind's Tara. …
Sydney Morning Herald
The world's largest solar-powered boat is on display in Paris after completing a transatlantic voyage that ended on the banks of the Seine.
Paris is not new to extreme machines. The world throngs to the French capital every year to be wowed by the cutting-edge technology in either automobiles, at the Paris Motor Show, or aircrafts, at the Paris Air Show. This week, the world's largest solar-powered boat eased into the Seine, ending its transatlantic voyage. …
France 24

The world's largest solar-powered boat, Turanor PlanetSolar, sails in Paris by the Seine river, on Sept. 10, 2013. (Miguel Medina/AFP/Getty Images)
With the Olympics headed to Tokyo, Japanese government officials are raising concern after a New Zealand woman with a traditional Maori tattoo was recently denied entry to a bathhouse.
Public baths commonly ban tattoos because they are considered an anti-social statement or a sign of possible involvement with organized crime.
Chief Cabinet Secretary Yoshihide Suga told reporters that he thinks "it is important to respect the cultures of foreign countries, considering we will host the 2020 Tokyo Olympics and expect many visitors … to come to Japan." …
Asahi