Our World in 7 Headlines: Sept. 11
September 11, 2013 7:54 am Last Updated: September 11, 2013 8:01 am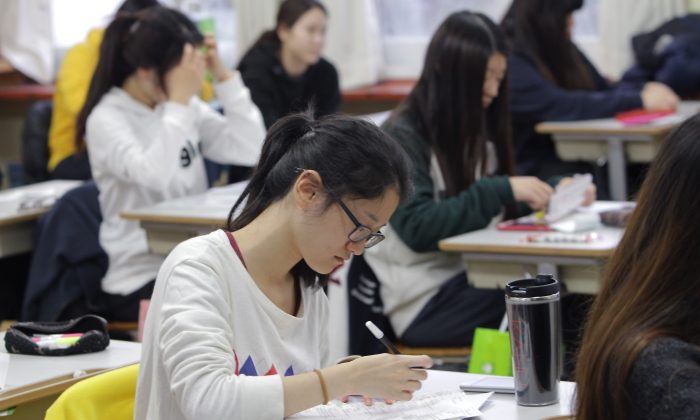 For some parents, letting their underage children drive in Jakarta is not a difficult decision to make as they are left with a riskier option: taking unsafe public transportation.
Although they are aware that underage driving is against the law, the fear of seeing their children fall victim to street crime has clouded their judgment.
"I allow my 16-year-old son to drive a BMW 318i to reach his school in Kemayoran, Central Jakarta, because I don't want him to take public transportation, where robberies and kidnappings may happen," Irwan, a 58-year-old man who lives in Ancol, North Jakarta, told The Jakarta Post …
Jakarta Post
The Malta Air Traffic Services is in the process of becoming one of the EU's most technologically advanced air traffic coordinators, according to the centre's head of technical services.
Speaking during an official visit by Tourism Minister Karmenu Vella, IT chief Frank Dimech said that the €7 million technology upgrade should be up and running by next summer. …
Leading Minister Vella around the centre's dark room, chief operational officer Robert Sant explained that the current system relies heavily on information sharing with a large chunk of radar coverage being provided by Italian, Greek and Tunisian systems. …
"This new technology will put Malta on the forefront of air traffic management, It is very exciting," Mr Sant said. …
Times of Malta

 Malta (A), an island nation in the Mediterranean Sea. (Google Maps)
The education minister said Wednesday the authority will review a controversial high school textbook criticized by opposition lawmakers and left-leaning historians for containing a conservative bias, along with seven other new textbooks, and revise them if necessary. …
During the visit, Rep. Yoo Ki-hong and seven other lawmakers of the main opposition Democratic Party claimed the textbook contained factual errors and had plagiarized material from the Internet.
"The textbook not only glorifies dictatorship but also reflects Japan's perspective better than" Japanese textbooks, Yoo told reporters after meeting with Seo. …
Yoo especially noted, among other examples, that the textbook describes the 1945 atomic bombing of Hiroshima as an "assault," apparently alluding to the U.S. as being the aggressor against Japan during World War II. …
Korea Herald
Police were summoned to investigate an alleged black magic doll after it was discovered at the Shaviyani Atoll School polling station during the presidential election vote counting.
The suspicious 'fanditha' (black magic) doll was first noticed on the school's wall by an Maldivian Democratic Party (MDP) election observer as well as polling station officials on Kanditheemu Island during the vote counting process Saturday (September 7). They contacted local police to investigate the suspicious doll. …
Minivan News (Previously featured from Maldives:  Cursed coconuts on Fuvahmulah allegedly used to disrupt elections)

Maldives (A), an island nation in the Indian Ocean. (Google Maps)
Weapon may have been used by Afghans fighting Russians
Employees at a Victoria dump got a surprise last Wednesday after discovering a rocket launcher in a garbage bin.
The weapon was found at the Hartland Regional Landfill, about 14 kilometres northwest of Victoria. It appeared to be decommissioned and was marked with the word "inert."
Saanich police Sgt. Steve Eassie confirmed it was designed for one-time use as a surface-to-air weapon. …
CBC
NEW DELHI—Two families were waiting in anticipation of the decision in the Nirbhaya gang rape and murder case moments before the verdict was pronounced by a fast-track court on Tuesday. Both families were seeking 'justice' and yet hoping for two diametrically opposite decisions.
One was that of 23-year-old Nirbhaya, who died after being brutally gang-raped by six men in a moving bus on the night of December 16, last year. They prayed and wished for the perpetrators of their daughter's ordeal and subsequent death the harshest of sentences. A few metres away wasthe family of Mukesh, one of the accused in the case. Sitting in a corner of the room, the couple hoped for the court to acquit their son. …
Times of India
Sept. 11 special edition: Families, friends, supporters continue to fight for the thousands who were lost under the Pinochet dictatorship as they mark another year without answers.
On Sunday, Santiago's streets were filled with a sea of faces, each one a haunting reminder of those taken under Chile's dictatorship and never seen again. Men, women, children, students, couples, parents — the posters showed people from all sectors of society. "¿Dónde están? (Where are they?)," the signs asked.
The march, which saw thousands join in support of keeping alive the memory of those who vanished, was organized by the Group for Relatives of the Disappeared (AFDD). Gabriela Zuñiga, the organization's communications director whose own husband was taken by military forces in Aug. 1974, explained that the AFDD has remained vigilant throughout the long years during the dictatorship and beyond.
"The first months of the dictatorship there were a lot of prisoners who didn't show up on any list. Then the systematic disappearances started in 1974," Zuñiga told The Santiago Times. "Since 1974, this group has been searching without answers." …
Santiago Times