Prince of Wales is in no hurry to become king because he regards the role of monarch as a form of 'prison', one of his aides claims.
The Prince of Wales is in no hurry to become king because he regards the role of monarch as a form of "prison", one of his aides has said.
The Prince is often caricatured as a man who is desperate to take over from the Queen, having already become the longest-serving heir in history, but the truth is quite the opposite, according to staff who spoke to Time magazine.
One member of his household told the US-based weekly that the Prince was worried he would not achieve enough with his various interests before "the prison shades" close. …
The Telegraph
The Swedish furniture giant IKEA has sent self-assembly huts to the savanna of Ethiopia to house Somali refugees. If the test case proves successful, they soon could be used as alternatives to tents in other parts of the world.
The howling wind is always the first thing that Sayunda Hassan Ibrahim hears when she wakes up in the morning. The constant buffeting makes the walls shake, but something has been different for the past three weeks. Although Sayunda still hears the wind, she doesn't notice it as much as when she lived in a tent.
When she gazes up from her sleeping mat these days, she sees beige roof panels, metal and plastic supporting rods and plastic bolts. It's a strange sight for this young refugee from the Somali countryside. An average consumer from Western Europe, though, might recognize some of the components. …
Spiegel Online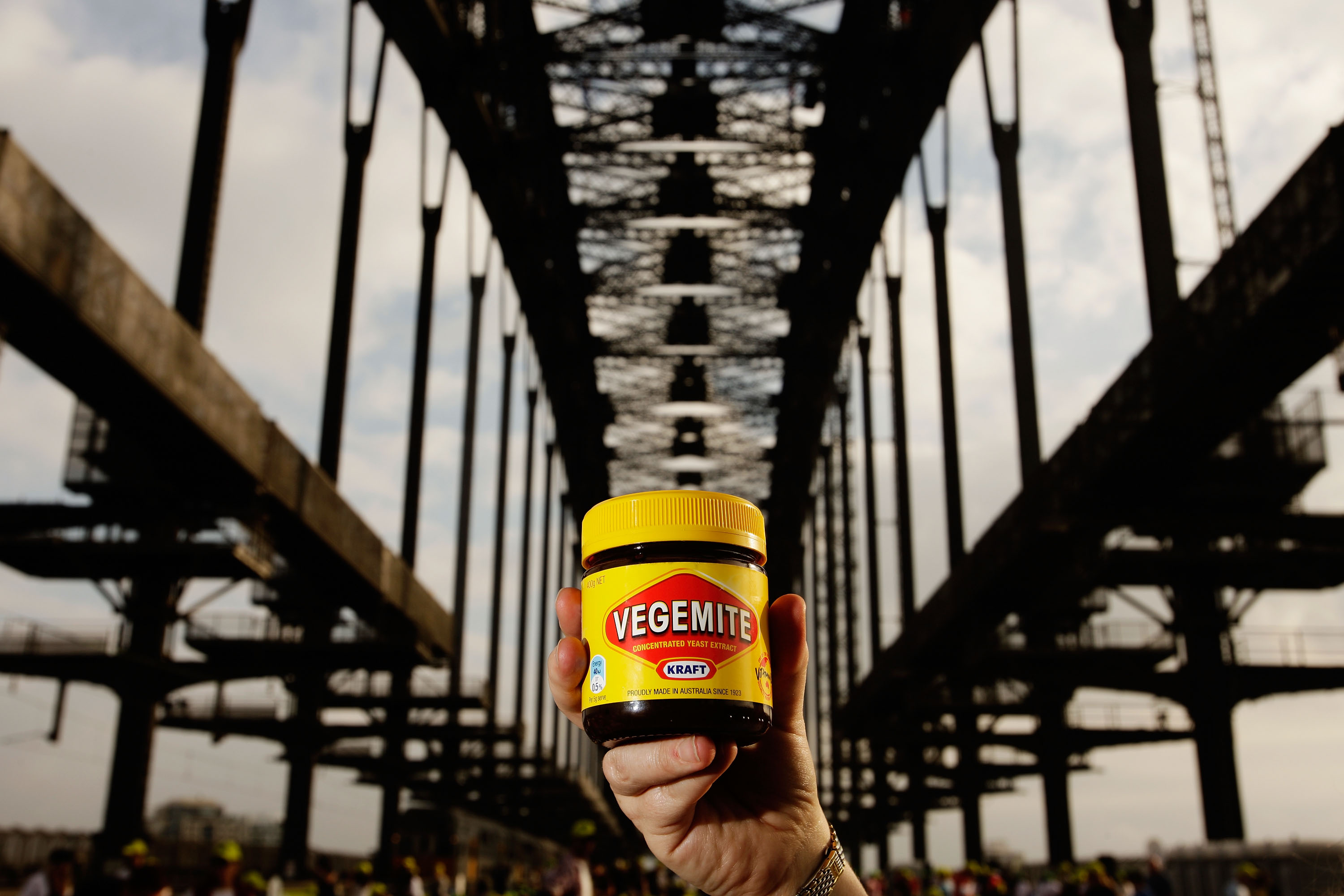 A jar of Vegemite during a picnic breakfast on the Sydney Harbour Bridge on Oct. 25, 2009, in Sydney, Australia.  (Brendon Thorne/Getty Images)
People either love it or hate it but after 90 years, Vegemite is still an Australian breakfast staple.
Chemist Cyril Callister created the Vitamin B spread from brewer's yeast in 1922 and it first hit Australian supermarket shelves the following year. Callister's grandson Jamie Callister says the product has come a long way.
"It came off the production line 90 years ago today and was an absolute, unmitigated dud really," he said. "[But] they persevered and to see the product become what it is today – more than just a product, an icon – it's an amazing result really."
However, Vegemite is no longer Australian-owned. …
ABC
The very existence of the Faroese people is being challenged by young women leaving the islands, never to return
The Faroe Islands may not be the best destination for anyone looking to meet eligible women. Not because Faroese women are not attractive – they are – but because they are simply not there.
Young Faroese women often leave the tiny north Atlantic island nation to study in places like Oslo, Copenhagen or London – and fully half never return home.
This drops the number of women of childbearing age dramatically, leading to a falling birth rate and an unsure future for the picturesque but rugged Faroes. …
The Copenhagen Post
Perfectly preserved arrows that were frozen in ice for 1,000 years have been found in the mountains of northern Sweden, with experts claiming that they were likely used to hunt reindeer by the native Sami people. 
The arrows were found around 1,200 metres above sea level, in two separate locations near the Torneträsk lake in Sweden's far north.
"I was really excited, of course. One of my colleagues found one of the arrows and he was thrilled too. Imagine finding something that no one has seen for 1,000 years," Kjell-Åke Aronsson, head of the Ájtte Museum in Jokkmokk, told The Local.
The two arrowheads, made of iron, were still attached to the wooden arrow shafts when they were found, making the find even more special. …
The Local
Authorities warn of punishment for women drivers, as activists call on them to get behind wheels next Saturday.
 Saudi Arabia has warned that it will take measures against activists who go ahead with a planned weekend campaign to defy a ban on women drivers in the conservative Muslim kingdom.
The women organising the campaign have been posting online footage of themselves driving in Saudi cities, and have called on Saudi women with foreign driving licences to get behind the wheel on Saturday.
"It is known that women in Saudi are banned from driving and laws will be applied against violators and those who demonstrate in support" of this cause, Interior Ministry spokesman General Mansur al-Turki told the AFP news agency. …
Aljazeera
The number of people in Finland obtaining higher education degrees is not growing at the same pace as in many other developed nations. Experts say, though, that degree programmes in Finland take longer to complete than in many other countries.
A new 34-nation OECD report shows that the number of young people in Finland between the ages of 25-34 with a degree from an institution of higher education has been holding steady at around 40% of the age group.
"The numbers of people starting and finishing degree courses here has been more or less static since the start of the millennium. Many countries have made a deliberate effort to increase and expand higher education. Our lag is thus relative, not an indication that there are fewer highly educated people than before," points out Hannu Sirén of the Ministry of Education and Culture.
Finland has, however, fallen behind the target of 42% set by the European Commission. …
Yle Uutiset