Prime Minister Justin Trudeau announced Tuesday that the federal government has signed a memorandum of understanding with drug maker Novavax to produce COVID-19 vaccines domestically in Canada.
The vaccine production will take place at a new National Research Council's Royalmount facility in Montreal, which is currently under construction and is expected to be finished by end of the year. Once it is completed, the facility will produce about two million doses of vaccines of all types every month. 
Besides Novavax, Trudeau said the federal government has also invested $25 million into Precision Nanosystem, a drug manufacturer in Vancouver, to build a production facility capable of producing up to 240 million vaccine doses per year. 
"We knew there would be some hurdles along the way with unpredictability and increased demand for production," Trudeau said. "That's why we invested in vaccine development and manufacturing here at home." 
In addition, Trudeau said the government has invested $46 million to the University of Saskatchewan's Vaccine and Infectious Disease Organization-International Vaccine Centre (VIDO-InterVac) to build Canada's bio manufacturing sector. VIDO-InterVac is projected to produce up to 40 million doses of vaccines annually, according to the prime minister. 
Canada's inability to produce the vaccines at home has left the country at the mercy of foreign governments and drug manufacturers, which is evidently seen in recent weeks.
After Pfzier announced on Jan. 19 that it would slow down its production to expand its plant in Belgium, Canada received zero doses last week and will only get 79,000 doses of COVID-19 vaccines each week; for this and next week—a fifth of previously planned shipments.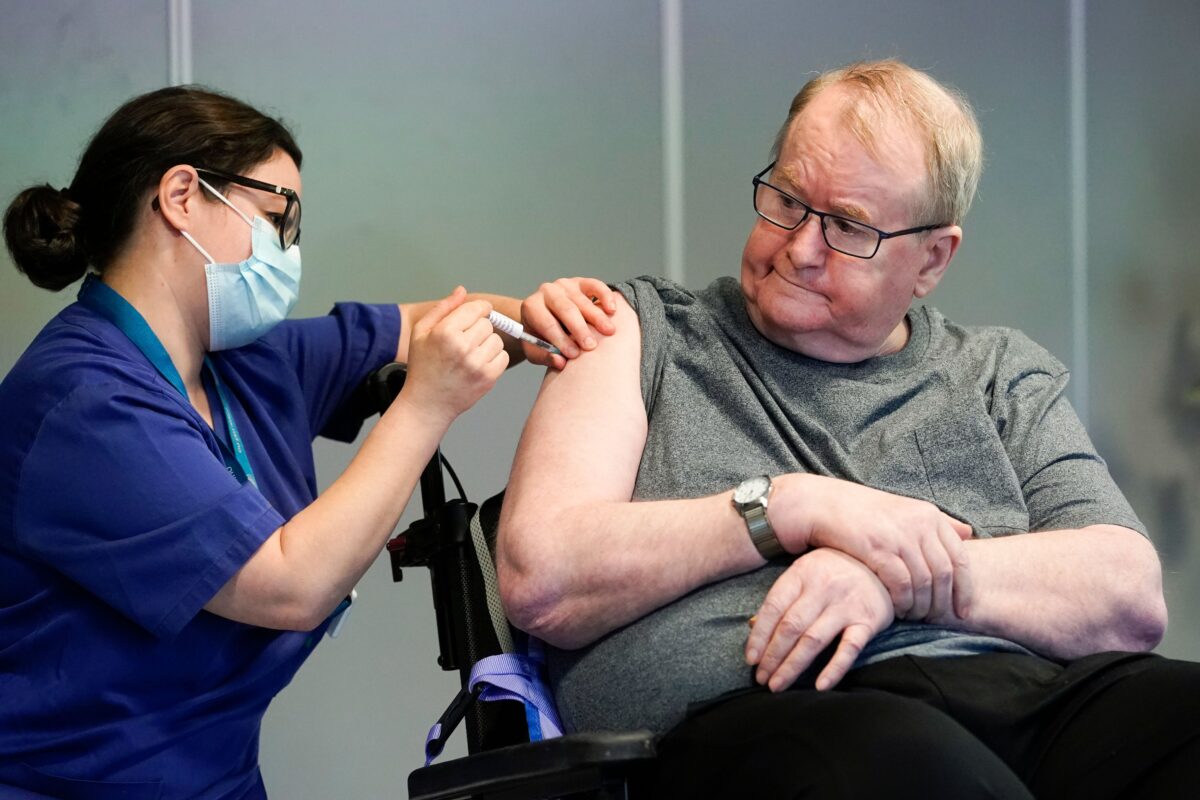 As for Moderna vaccines, the shipment is revised down to 180,000 doses this week, 50,000 doses shy of what had been expected because of production delays at its partner facility in Switzerland.
The risk was exacerbated after the European Union threatened on Jan. 26 to impose export controls on the drug manufacturers' vaccines, which put Canada's European-made vaccine from Pfizer-BioNTech and Moderna in jeopardy.
Meanwhile, the Maryland-based drug maker applied on Jan. 29 for Health Canada to approve its vaccine which studies have suggested is 89 percent effective against COVID-19.
The application comes less than two weeks after Ottawa finalized an agreement with the company for 52 million doses of the vaccine, with an option to purchase another 24 million.
Opposition leaders welcomed the news but said the government needs to be far more transparent about the deal, what negotiations are underway with other manufacturers, and when these vaccines will start to be delivered from the Canadian plant.
"Canadians should know when things are going to get better," Conservative Leader Erin O'Toole said in a statement.
NDP Leader Jagmeet Singh urged Liberals to make public all the vaccine contracts with the seven companies with which Canada has a deal to buy COVID-19 vaccines.
"This is a good step forward but it is very late," said Singh. "This is something that should have been secured a long time ago. It would have addressed a lot of the insecurity people are feeling about not getting the vaccine and seeing delays in the rollout, because of production delays."