The federal government should cancel its contract with a visa application company that has links to Beijing to prevent the personal data of Hong Kongers trying to flee the city from falling into the hands of the communist regime, a parliamentary committee heard on Feb. 17.
Hong Kong activists and experts testified before the Standing Committee on Citizenship and Immigration about their concerns over Ottawa contracting out its visa applications processing to VFS Global, a company known to have close ties with the Chinese Communist Party (CCP). One of its subcontractors in China serves as the municipal government's public security bureau and police department in Beijing.
"This is a worrying situation and the Canadian government should take prompt measures to ensure that people who are facing political suppression, their information will not fall into the hands of the Chinese Communist Party and result in secondary harms to them," said activist Nathan Law, who fled Hong Kong and now lives in the UK.
VFS Global, which processes visa applications for Canada in 83 countries, is majority owned by EQT VII (No. 1) Limited Partnership.
Based on a filing with the UK's corporate registry, Edinburgh-based EQT VII is a limited partner with Chengdong Investment Corp., which in turn is a subsidiary of China Investment Corporation, a Chinese state-owned investment fund with over US$1-trillion in assets. Another investor of EQT VII is Eight Finance Investment Co. Ltd., which is owned by the Exchange Fund,  the primary investment arm of the Hong Kong Monetary Authority.
Beijing Shuangxiong Foreign Service Company, a subcontractor of VFS Global which operates the Canadian visa application centre in China's capital, is owned by the Beijing Municipal Public Security Bureau, according to a Globe and Mail report.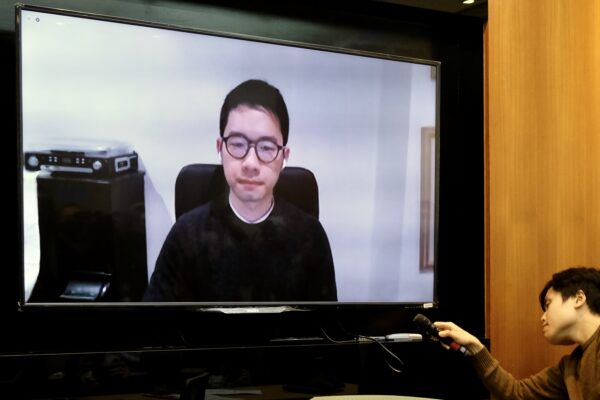 Law told the committee that whenever the CCP needs any information, it can get it from these companies because there is no concept of keeping information private. If necessary, the regime will resort to blackmailing, collusion, or financial incentives to get what it wants.
Joey Siu, a Hong Kong-American student activist and associate with advocacy group Hong Kong Watch, said the risks posed by visa application centres such as VFS Global will hinder people from coming to Canada to seek asylum or for other purposes.
"I believe a lot of activists or protesters or even random everyday citizens in China would be afraid to apply because that will mean that their information would be collected by the Chinese Communist Party, and that also means that the Chinese Communist Party would be aware that they are planning to leave the country, and that is very dangerous" Siu said.
She added that the risks not only fall on Hong Kongers and Chinese citizens, but also anyone who intends to apply for a visa to visit Canada, because their personal data will "obviously be obtained" by the CCP.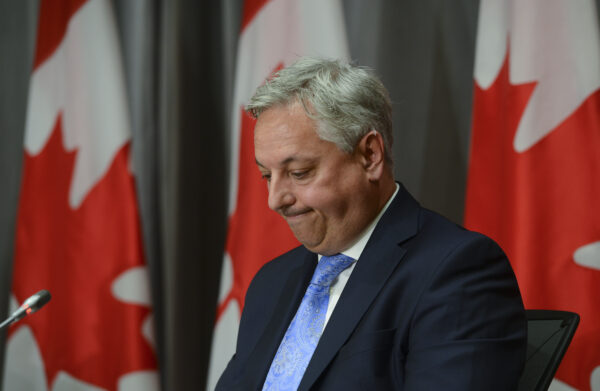 The reach of CCP's pervasive surveillance and espionage goes far beyond dissidents and borders. In a speech to the Centre for International Governance Innovation on Feb. 9, Canadian Security Intelligence Service Director David Vigneault said Beijing has been collecting sensitive data on people "around the globe."
"In 2020, global news sources revealed that Zhenhua Data Technology, which primarily serves China's military and intelligence services, had been gathering sensitive data on 2.4 million individuals for several years," Vigneault said.
"Approximately 20 percent of this data was not publicly available and likely accessed via cyberespionage."
In addition, the CCP has been stealing critical technology, including from Canada, particularly in the sectors of biopharma, health, artificial intelligence, aerospace, ocean technology, and quantum computing, Vigneault said.
Communist China is "using all elements of state power to carry out activities that are a direct threat to our national security and sovereignty," he said.
In terms of how CCP-affiliated companies are able to bid competitively to win federal contracts that pose serious security threats to Canada, Charles Burton, senior fellow at the Centre for Advancing Canada's Interests Abroad at the Macdonald-Laurier Institute, told the committee it's because the regime offers the companies subsidies and "expects other benefits in terms of their overall career path."
"There's no question about this. So you know, we've already got it clear that Huawei could facilitate espionage and kill switches in telecommunications. We know that Nuctech would be a disaster to be running our embassy control at the exit, and VFS is clearly transferring information," Burton said.
"We need to stop that contract as soon as possible," he added.
"The idea that subcontracting out cheaper is a good idea for immigration is a false economy. We need to have this based on Canadians, protecting the data through Canadian servers and Canadian diplomatic facilities, as opposed to allowing the Beijing police to gather this data for God knows what sort of use."
Asked what he would say to the federal government if it offers the standard response that "all safety measures are in place."
"Laughable," Burton replied.