Canada's current immigration and refugee policies need to include a dedicated pathway for Hongkongers fleeing persecution, a parliamentary committee heard on Feb. 1. 
"This is not a conventional humanitarian crisis, so conventional solutions are not effective for those who need our help," said Cherie Wong, the executive director of pro-democracy group Alliance Canada Hong Kong.
Wong was testifying before the Standing Committee of Citizenship and Immigration about the plight of Hongkongers under Beijing's draconian national security law, which took effect on June 30, 2020.

Wong said Canada's existing immigration programs aimed at supporting Hongkongers may appeal to upper-middle-class migrants, but are not accessible for "most Hongkongers" and fail to "consider the realities of everyday people" in the city.  
The majority of Hongkongers do not qualify for travel exemptions under the current border restrictions due to the COVID-19 pandemic, and many pro-democracy activists have had their travel documents confiscated and exit visas denied by authorities, she said.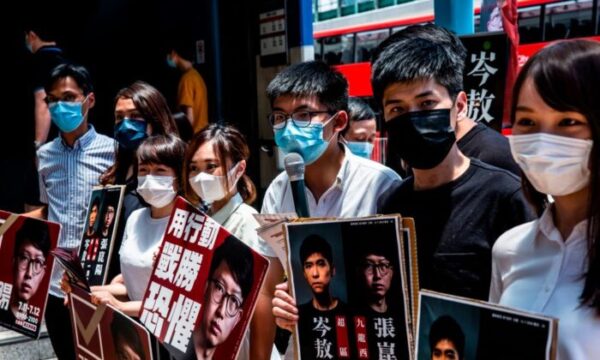 To make matters worse, none of the activists' profiles that her team has access to has a score high enough to qualify for a program that relies on a points system based on the applicants' socioeconomic status, age, or professional history. Moreover, most immigration programs require a police check and biometric data, Wong said.
"The Hong Kong Police Force has carried out arbitrary mass arrests and many [activists have] a criminal record," Wong added. "A police check can also be used to inform the authorities of the activists' intention to leave the city. Even if Hongkongers qualify, they do not have the capacity, resources or luxury to be stuck in bureaucratic processes and these pathways."
In early January, Hong Kong authorities arrested 53 pro-democracy activists, former lawmakers, and politicians for their involvement in a primary election held by the pan-democracy camp ahead of the Legislative Council (LegCo) elections in September 2020, which were eventually postponed by Hong Kong leader Carrie Lam, citing a local surge in COVID-19 infection cases. 
They were accused of violating the security law on charges of subversion of state power as the primary elections sought to select the most promising pro-democracy candidates to run for legislative office. The pro-democracy camp was hoping to win a majority, or more than 35 seats in LegCo.
Rev. Brian Wong from the Mustard Seeds Hong Kong Concern Group told MPs that Canada needs to come up with "an inclusive policy to accommodate the needs of a broad spectrum of Hong Kong people at the risk of political persecution." 
The immigration measures for Hongkongers should be prioritized based on their level of risk of political persecution, he said. 
He also urged the Canadian government to pay attention to Beijing's implementation of the Nationality Law, which experts have said will threaten the rights and safety of 300,000 Canadian citizens living in Hong Kong. 
China does not recognize dual citizenship under its Nationality Law, and it is now looking to enforce this regulation in Hong Kong. Chinese nationals who hold Canadian passports are considered Chinese citizens, and are not entitled to Canadian consular protection unless they declare a change of nationality. But once making the change, they risk losing the right to live and work in the territory.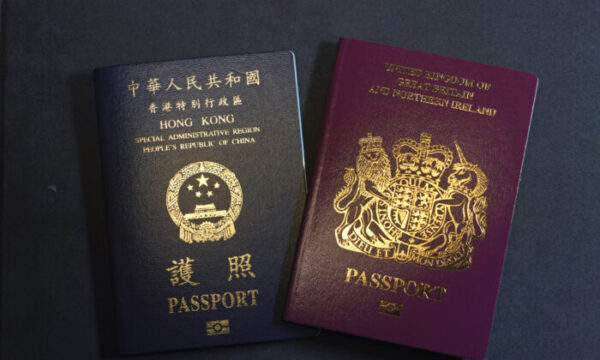 Dominic Tse, a senior pastor from the North York Community Church in Ontario, said Canada must act fast to offer a lifeboat to Hongkongers, similar to actions taken by its British ally. The British government announced last July that Hongkongers with British National (Overseas) status are allowed to live, study, and work in the UK for five years and eventually apply for citizenship.

On Jan. 29, Chinese Foreign Ministry spokesman Zhao Lijian said the Chinese regime would no longer recognize the BN(O) passport as a travel document and proof of identity starting from Jan. 31, and "reserves the right to take further measures."
In response to Beijing's retaliation, the British's Foreign Office announced that BN(O) status holders can apply for a UK visa without a BN(O) passport.
Tse warned that the Chinese Communist Party (CCP) could close all escape routes from Hong Kong at any time. Before that happens, it is imperative to quickly admit as many Hongkongers as possible into Canada—once the pandemic is over and travelling restrictions lifted. With work permits, they could work and continue their life in Canada. 
Wong concurred with Tse's suggestion, adding that Hongkongers working in Canada could gain Canadian experience, which would help in future employment and contribute to Canadian society. But he cautioned the committee that adequate background checks must be conducted to guard against infiltration by CCP agents.
The three witnesses urged the Canadian government to take a strong stand against the CCP.
"China is an international bully. They aren't retaliating against Canada for what Canada is doing. But they are actively going after every liberal democratic country on this planet to challenge us, to challenge our standard and whether or not we will stand up for human rights," Wong said. 
"We need to be prepared to accept some of the costs that we will incur from standing up to China. But Canada is not alone on this international stage. We have allies across the Five Eyes, in democratic allies that we have, and we can stand together and accept some of these consequences." 
Wong recommended a cohesive strategy for the committee to consider implementing in order to settle Hongkongers in Canada:
Create a dedicated pathway for those fleeing persecution, allowing Hongkongers to apply for travel documents directly from overseas with the ability to waive border restrictions; 
Modify existing private sponsorship or family reunification measures to enable extended family members and activists to resettle in Canada; 
Modernize and expedite the Canadian immigration and asylum system to address the backlog of new and impending claims; 
A clear strategic communications plan to combat misinformation and promote various existing pathways for Hongkongers; 
Release a plan to support Canadians and their families in Hong Kong, restore citizenship and permanent residency status and expedite PR pathways for extended family members. 
With reporting by Lily Zhou and Andrew Chen.