With less than a week to go before election day, Conservative Leader Erin O'Toole touted a new childcare policy, while Liberal Leader Justin Trudeau placed emphasis on climate change during campaign stops on Sept. 14.
O'Toole promoted his party's childcare policy at a press conference in Russell, Ont., after announcing Sept. 13 that the Conservatives will replace the childcare expense deduction with a refundable tax credit.
The plan would allow parents to claim up to $8,000 in eligible annual expenses per child under seven years old, and up to $5,000 per child between the ages of seven and 15. While the lowest-income families could have up to 75 percent of the costs covered, it would drop to a minimum of 26 percent as incomes rise.
O'Toole said he will create a "federalism of partnership" when asked about his letter to Quebec Premier Francois Legault, promising to negotiate an agreement to allow Quebec City and Ottawa "to achieve their respective objectives" on childcare.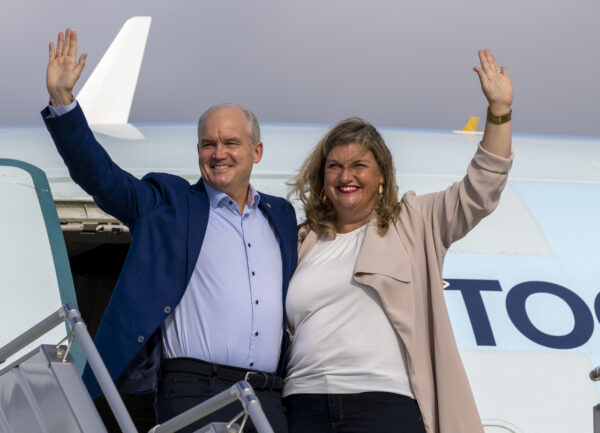 When asked if he has sent letters with similar promises to other provinces, O'Toole said that the Conservatives' plan aims to "work respectfully with all provinces" on childcare as well as healthcare.
Meanwhile, Liberal Leader Justin Trudeau took aim at O'Toole's climate policy during a press conference in Richmond, B.C.
Trudeau said that a Conservative government would resurrect Enbridge Inc.'s Northern Gateway pipeline project, approved by the former Conservative government under Stephen Harper in 2014, and later cancelled by the Liberal government in 2016.
Trudeau said the Liberals' environmental policy will fight climate change by putting a cap on oil-and-gas sector emissions, ban single-use plastics, and increase ocean protection.