OTISVILLE, N.Y.—Current Otisville trustee Lance Davoren is running for reelection to continue to serve the residents in the village that he grew up in, he said.
He's one of four candidates vying for two village trustee seats in a March 21 election. The other candidates include another incumbent Bob Clause, former trustee Bob Bennette, and political newcomer Michael Dwyer.
A former police officer, Davoren ran two years ago on a promise to bring the village of about 1,000 residents together—one he said he delivered on during his first term.
He hosted the village's first prostate cancer awareness event, where about 30 residents, including himself, were tested in a visiting mobile unit. It was a huge turnout given the size of the village, he said.
He also hosted events for children with autism and disabilities.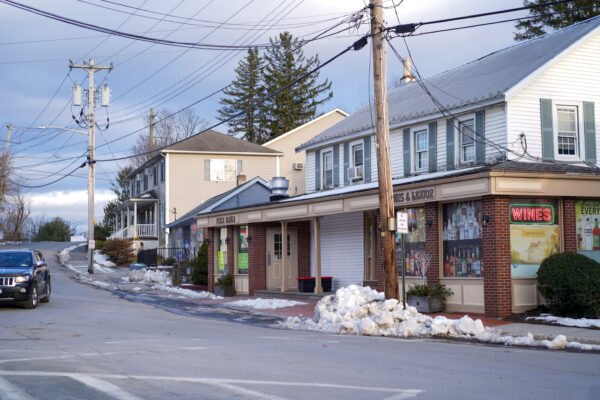 About a month ago, he proposed the creation of an Asian American advisory board to the village board to facilitate communications with the area's growing Asian population.
"We might have advisory boards of other ethnic groups in the future," Davoren told The Epoch Times. "We want to evolve, and we want to better understand the community."
To enhance oversight of dog safety, as a liaison with the village dog control officer, he's asked for immediate reports of incidents, rather than learning about them much later at board meetings.
Davoren said his two other major concerns are water and taxes.
He wants to continue to replace old water lines to prevent leaks and contamination, a project that has been ongoing in the village for years and largely funded by state grants.
The village has a small tax base, he said, made up of some 300 or so households and a handful of businesses; it also earns money through selling water to the Otisville Correctional Facility, a state prison with a population about the same as the village itself.
"I want to keep our taxes stable while maintaining our village services," he said.

Davoren moved to Otisville as a young child with his parents in 1969. His father was a correctional officer and his mother was a social services worker.
He attended the old Otisville school and was a newspaper boy for the Times Herald-Record.
There used to be a handful of dairy farms, which were later sold and developed into houses.
At the time, there was no park, just the school playground, which everyone used as a "village park," and there was no such thing as a village fair.
Over time, the village added a park, created a fair, and hosted more activities, he said.
"I saw change for the better happen slowly," Davoren said. "I realized that different voices need to be heard, and I wanted the opportunity to move the village along. That is why I decided to run for trustee."
In 2021, years after he retired from the New York Police Department, Davoren won his trustee seat in the village.
Starting in March, a trustee will serve a four-year term instead of the current two years.