Democratic presidential contender Beto O'Rourke on Friday acknowledged making mistakes as a teen and as a candidate, responding to criticism of his campaign rhetoric toward his wife as well as writings he produced online when he was young.
During a taping of the "Political Party Live" podcast in Cedar Rapids, he addressed criticism of his campaign-trail joke that his wife, Amy, has raised their three kids "sometimes with my help." O'Rourke made the comment at multiple campaign stops during his first swing through Iowa, including earlier Friday, eliciting laughs each time, but he also drew criticism as being insensitive to the challenges faced by single parents raising children.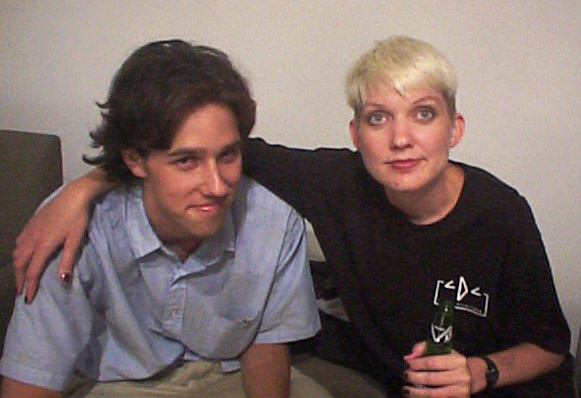 O'Rourke said the criticism of his "ham-handed" attempt to highlight his wife's work in their marriage was "right on."
"Not only will I not say that again but I will be much more thoughtful in the ways that I talk about my marriage," he said.
O'Rourke, 46, also said he was "mortified" when he reread the violent fiction he wrote as a teen, which received fresh attention Friday after a 3,300-word Reuters report came out just a day after O'Rourke officially announced his run for the White House.
O'Rourke wrote a handful of posts on the group's message board under the name "Psychedelic Warlord," including a fictional piece he penned when he was 15 about children getting run over by a car.
"One day, as I was driving home from work, I noticed two children crossing the street. They were happy, happy to be free from their troubles," O'Rourke wrote. "This happiness was mine by right. I had earned it in my dreams."
"As I neared the young ones, I put all my weight on my right foot, keeping the accelerator pedal on the floor until I heard the crashing of the two children on the hood, and then the sharp cry of pain from one of the two. I was so fascinated for a moment, that when after I had stopped my vehicle, I just sat in a daze, sweet visions filling my head."
The eerie fictional story sheds additional context on O'Rourke's drunk driving arrest in the 1990s.
"I'm mortified to read it now, incredibly embarrassed, but I have to take ownership of my words," he said. "Whatever my intention was as a teenager doesn't matter, I have to look long and hard at my actions, at the language I have used, and I have to constantly try to do better."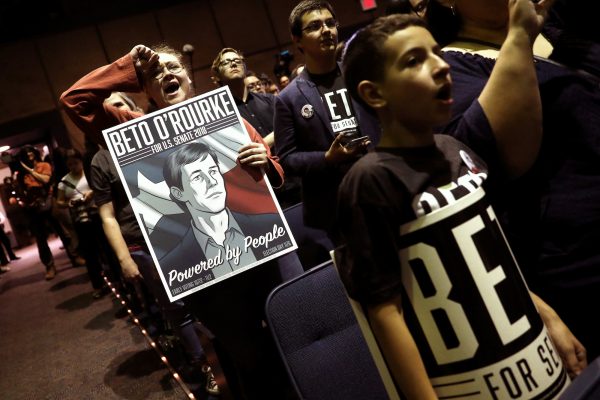 The report also revealed that O'Rourke belonged to a major hacking group that posted tools people can use to break into computers running Windows systems.
O'Rourke had said after an earlier campaign stop that it was "stuff I was part of as a teenager."
"It's not anything I'm proud of today, and I mean, that's—that's the long and short of it," he said. "All I can do is my best, which is what I'm trying to do. I can't control anything I've done in the past. I can only control what I do going forward and what I plan to do is give this my best."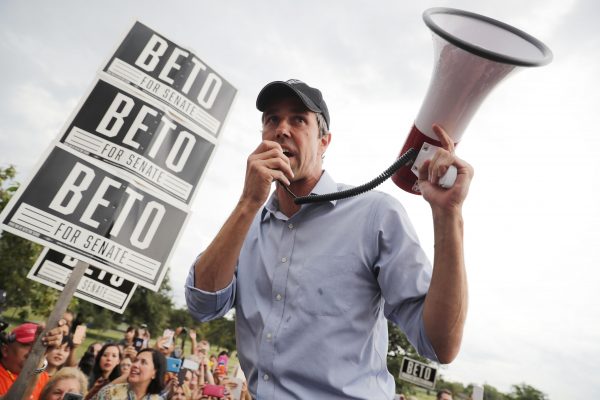 In another fiction piece, O'Rourke converses with a self-proclaimed neo-Nazi who maintained that Hitler was misunderstood and didn't personally want Jews killed. O'Rourke and a Jewish friend questioned the man about his theories and let him ramble on about Jews and African-Americans—an attempt to let him hang himself with his own words.
"We were trying to see what made him think the horrible things that he did," he wrote in the file.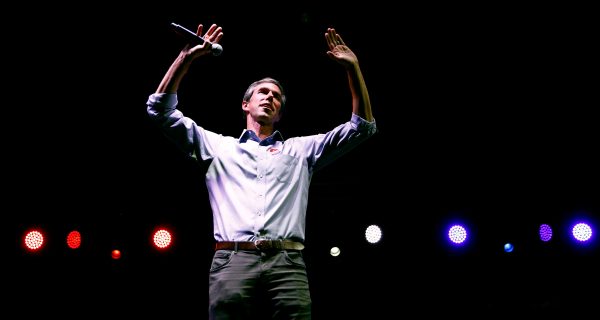 O'Rourke joined a crowded Democratic field in the presidential race on March 14. He announced his candidacy in an internet video and positioned "climate change" as an existential crisis that needs to be immediately confronted.
Like most of the other Democrats who have announced their candidacies, O'Rourke is embracing socialist Medicare for All and Green New Deal policies. But while most have publicly distanced themselves from socialism, O'Rourke refused to denounce the ideology, even under repeated questioning by the BBC.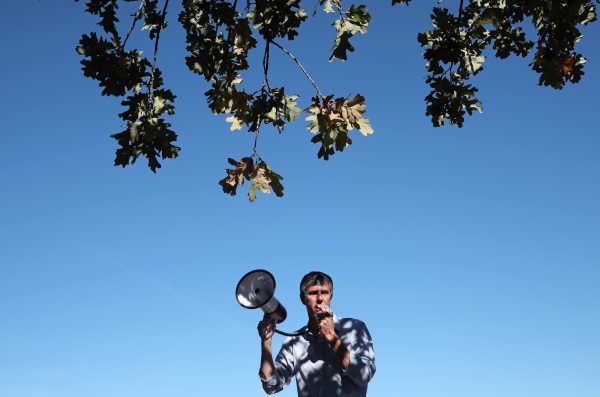 Democratic socialists Sen. Ben Sanders (I-Vt.) and Rep. Alexandria Ocasio-Cortez (D-N.Y.) sponsored the Medicare for All bill and the Green New Deal resolution in Congress. Democratic Socialists of America, the largest socialist group in the United States, and Communist Party USA are fervently backing both the Green New Deal and Medicare for All.
In another article O'Rourke wrote as a teen, he mused how the world would work without money. After changing the system, including the government, O'Rourke foresaw the end of starvation and class distinctions.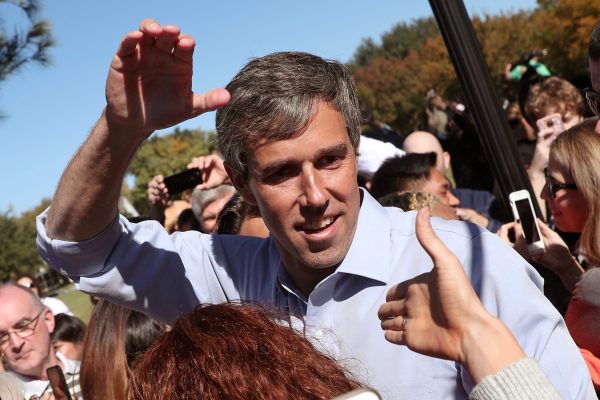 "To achieve a money-less society (or have a society where money is heavily de-emphasized) a lot of things would have to change, including government as we know it. This is where the anti-money group and the disciples of Anarchy meet," O'Rourke wrote under his pseudonym, "Psychedelic Warlord."
"I fear we will always have a system of government, one way or another, so we would have to use other means other than totally toppling the government (I don't think the masses would support such a radical move at this time)," he continued.
The Epoch Times reporter Ivan Pentchoukov, The Associated Press, and Reuters contributed to this report.