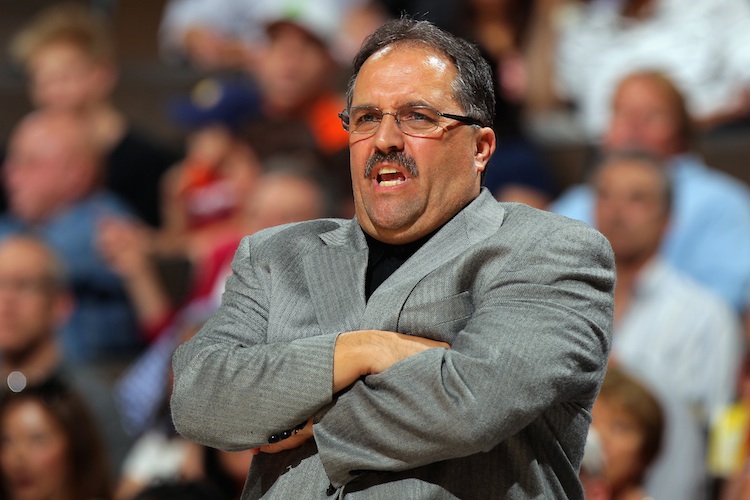 After a five-year tenure with the Orlando Magic, head coach Stan Van Gundy has been fired on Monday, the NBA team's CEO Alex Martins announced. In addition, the organization and its General Manager Otis Smith have mutually agreed to part ways. 
"They both brought die-hard dedication and an unmatched work ethic on a daily basis," Martins said in a press release. "Their success is well documented, as the Orlando Magic has had the fourth best record in the NBA over the last five years, and entering the playoffs this year the third most playoff wins over that period of time."
Yet Orlando's elimination in the first round of the playoffs in the past two seasons led to the organization's decisions, Martins said. "These are the days you dread in this business, but we feel it's time for new leadership and new voices."
The 52-year-old Van Gundy was named head coach on June 7, 2007, becoming the team's ninth head coach. He led Orlando to five post-season berths, three Southeast Division titles, and the 2009 Eastern Conference crown. Prior to taking up Orlando, Van Gundy had served as the head coach of the Miami Heat before resigning in 2005 mid-season after two and a half seasons. 
Van Gundy, the brother of former New York Knicks and Houston Rockets coach Jeff Van Gundy, as head coach has a career regular season record of 371-208 (0.641), including 259-135 (0.657) in five seasons in Orlando. 
Smith has played for the Orlando Magic from 1989 to 1992. He has worked on and off for Orlando from 1996 to this Monday. He had served as a general manager for six years.
The Epoch Times publishes in 35 countries and in 19 languages. Subscribe to our e-newsletter.

Click www.ept.ms/ccp-crisis to read about the most recent developments in the ongoing crisis within the Chinese communist regime. In this special topic, we provide readers with the necessary context to understand the situation. Get the RSS feed. Get the new interactive Timeline of Events. Who are the Major Players?