Organs Believed Stolen From Murdered Taiwan Businessman
February 10, 2007 12:00 am Last Updated: February 10, 2007 12:00 am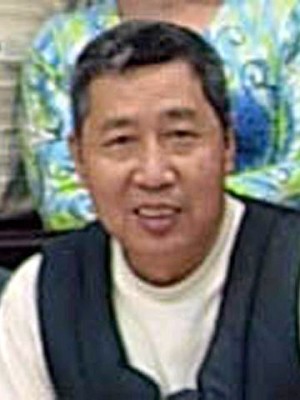 On July 31, 2006, Tseng Wenfang, a Taiwanese businessman from Jinmen, was murdered in Xiamen City, mainland China. In an interview with Sound of Hope, his wife, Li Luye, disclosed that when her family arrived in Xiamen to see the body at the Mashan funeral home, they found the body naked, with the head and body autopsied, and the abdomen, hollow and empty. The family members suspected that his organs had been stolen.
Li Yuye said that the body was covered by a thin sheet. Thick suture threads were identified from the dissection places such as the throat, shoulder, chest and abdomen. The tracings of suture lines were found on the entire head and at the back of head.
Ms. Li said in the morning of July 31, 2006 she received a call from a friend in mainland China and learned her husband was murdered. She, along with her daughters and sons-in-law, rushed to Dongfu Town in Xiamen to find out the facts. But the Dongfu Public Security Bureau did not allow them to see the body, and only have them read a confession from three arrested suspects who had admitted to the crime. They were not allowed to see the body until four days later.
Ms. Li complained that if her husband's organs could save some people, she would have donated his organs if the Chinese authorities had consulted with her first. But the authorities did not ask for permission from the family. In that case, this can be regarded as organ stealing.
Ms. Li pointed out that her husband was diagnosed with liver cancer in early 1997 by the National Taiwan University Hospital. If such a bad liver was being transplanted into other patients, the consequences would be terrible.
On December 28, 2006, the Intermediate People's Court of Xiamen sent Ms. Li an express mail to inform her of the crime and the five suspects' names. But the statement from the three suspects in the Dongfu Security Bureau last year admitted that they beat her husband's head badly with iron bars, and sliced his throat with a hacksaw, when Tseng Wenfang caught them stealing at 2:30 a.m., July 31, 2006. Her husband died soon after being delivered to the Dongfu Hospital.
Ms. Li thought the case has been in question. The 58-year-old Tseng Wenfang began to conduct business in Xiamen 10 years ago. He opened a jade carving processing factory in Dongfu three years ago. However, his business failed and he lost all his money. On July 29, 2006 he sold his factory and planned to go back to Jinmen. But the robbery happened two days later. All money in his deposit was stolen. If he had been killed by robbers, how could he be sent to the hospital for emergency treatment?
Another suspicious fact was that Tseng's mistress, Zhou Xiuling from Anhui Province, called Ms. Li at the end of March 2006, saying that she left Tseng already and that she would not be party to anything that would happen to him in the future. When Tseng's murder occurred, only Tseng and Zhou were present in the factory. But Zhou was unscathed. Ms. Li had doubted that the murder was premeditated.
As to the list of suspects provided by the mainland authorities, Ms. Li said she did not want them to be just scapegoats.
On January 1, 2007, Ms. Li hired lawyers in mainland China in preparation for the lawsuit.