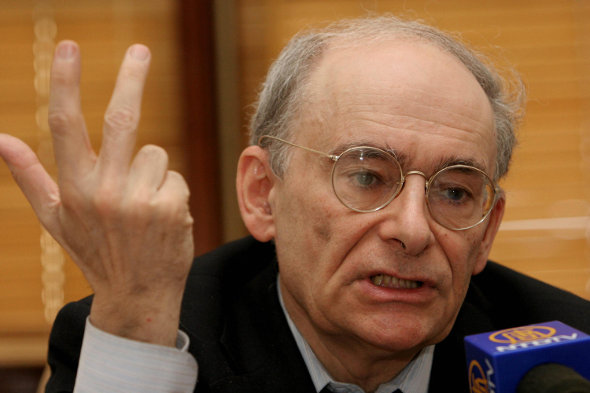 Americans obtaining organs illegally through transplant operations overseas may be unknowingly bringing infectious diseases into the country, says a U.S. transplant specialist.
Dr. Francis Delmonico, professor of surgery at the Harvard Medical School, says the United States presently has no register to determine where or how a person has obtained an organ for transplant outside America. When they return to the United States after obtaining an organ illegally, they could be carrying all manner of infectious diseases—and yet there is no customs declaration form required to indicate that they are carrying live tissue into the homeland, nor is there a medical register for the source of overseas organs.
"The transplant recipient is immune-suppressed, they are vulnerable to esoteric kinds of infections if they travel to a foreign destination that does not have good regulatory control or transparency," Dr. Delmonico told The Epoch Times.
"These recipients are at risk of tuberculosis, hepatitis, HIV, and a variety of diseases," he said, adding that a "peculiar bacterial infection" particular to transplant patients has recently surfaced, raising further concern.
"I think that hazard has to be reckoned with by governments," he said.
Dr. Delmonico is president-elect of the international body of transplant specialists, The Transplantation Society (TTS), an organization which has been struggling to bring regulatory controls in developing countries, where transplant tourism can be a substantial source of income.
He would like to see the United States more active in stopping Americans from obtaining organs illegally, saying not only is it against U.S. law, but it also poses a health security risk.
Dr. Delmonico said one deterrent, which had been effective in Israel (a world leader in this regard), was to ban insurance for transplants conducted using organs obtained illegally.
"The TTS applauds that Israel has taken the posture that it has. It is not allowing people to just run off and undergo transplantations in foreign countries that would be illegal," he said.
As organ donor schemes struggle to meet increasing demand for organ donations, illegal trade has surged.
The World Health Organization (WHO) estimates that 5 to 10 percent of the 65,000 kidney transplants reportedly conducted in 2007 were illegally obtained. However Dr. Debra Budiani-Saberi, executive director and founder of the Coalition for Organ-Failure Solutions says the numbers of illegal transplants are likely to be much higher.
"The number of kidney transplants in China [from executed prisoners] alone in 2006, estimated at 8,000, would have exceeded this estimate," she told a Congressional hearing earlier this year.
China Organ-Trafficking Boom
China, which uses organs for transplant from prisoners on death row, has been a particular concern. A growing illicit organ trade industry in that country has been linked to the persecution and disappearance of Falun Gong practitioners, prisoners of conscience in China.
In 2006, former Canadian Secretary of State David Kilgour and international human rights lawyer David Matas produced a report that concluded Falun Gong practitioners, arrested en masse and without trial, were being killed to service a burgeoning and illicit trade in organs in China.
The Transplantation Society  says allegations made in the Canadian report are serious  and  should be the domain of a United Nations or World Health Organization investigation.
To date there has been no international investigation into the Canadian report's findings but the TTS has worked hard to enforce ethical guidelines.
The international body recently announced that it would refuse medical papers produced from research conducted on prisoners on death row.
"The [TTS] Congress that will be held in Berlin will not be accepting abstracts that have been done using organs from executed prisoners," Delmonico confirmed.
China authorities have declared they will bring the practice of using prisoners for organ transplants to a halt, and put in place an organ donor system, but to date there has been little result.
Dr. Delmonico said the TTS was committed to helping China bring in better practices, but it is clear the international body finds the unethical system in China abhorrent.
"I wish to ensure that the fact we are trying to help with something else should in no way be misconstrued that we are acquiescing or overlooking the fact that we continue to clearly object to people prisoners being executed and then having their organs taken under those circumstances," he said.
Meanwhile the TTS is hoping more can be done in the United States to deter Americans from obtaining organs illegally. Another option is to have a customs declaration form that would then register if, when, and where an organ transplant has occurred outside America, which would go some way to obtaining a national database.
.
"I think one of the important things we might achieve is to have a transparency of practice in which governments wish to know who is coming and going for transplants," Delmonico said.
Dr. Budiani believes organ trafficking gangs are now closely linked to human trafficking and is hoping the government will level the same laws at the crime.
She would like to see the U.S. government add human trafficking for organ removal (HTOR) to the Trafficking Victims Protection Act (TVPA).
"This approach would enable the existing structure of prevention, protection, and prosecution measures, as well as investigations, reporting, and monitoring of sex and labor trafficking, to be appropriately extended to include HTOR," she told the Congressional hearing.