Organ Harvesting, Falun Gong, and the Future of China
November 10, 2012 7:47 pm Last Updated: October 1, 2015 11:53 am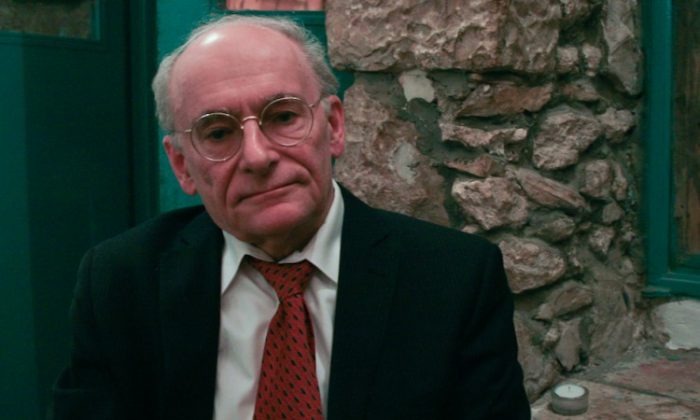 What impact is the killing of Falun Gong practitioners for their organs having on Communist Chinese Party control of China? Are we seeing now, because of these killings, the end of communism in China?
Falun Gong is a blending of ancient Chinese spiritual and exercise traditions. It was brought out to the public in 1992 by Li Hongzhi and quickly spread throughout China with the encouragement of the government officials who considered the exercises as beneficial to health and to the finances of the health system. By 1999 Falun Gong practitioners were, according to a government survey more numerous than the membership of the Communist Party. At this point, out of fear of losing its ideological supremacy and jealousy of its popularity, former Party head Jiang Zemin declared Falun Gong banned.
Those who did the exercises after 1999 were arrested and asked to denounce the practice. Those who did not were tortured. Those who refused to recant after torture disappeared.
What happened to the disappeared? David Kilgour and I, in two reports dated July 2006 and January 2007 and a book dated November 2009 all under the title Bloody Harvest, concluded that many were killed for their organs used in transplants sold to patients, many of them foreign, for large sums. While it would take me too far afield to go through all the evidence which led us to that conclusion, I will mention a few bits.
Investigators made calls to hospitals throughout China, claiming to be relatives of patients needing transplants, asking if the hospitals had organs of Falun Gong for sale on the basis that, since Falun Gong through their exercises are healthy, the organs would be healthy. We obtained admissions throughout China on tape, and transcribed and translated them.
Falun Gong practitioners who were detained and after torture recanted and who then got out of detention and out of China told us that they were systematically blood tested and organ examined while in detention. Other detainees were not. The blood testing and organ examination could not have been for the health of the Falun Gong since they had been tortured; but it would have been necessary for organ transplants.
Waiting times for transplants of organs in China are days and weeks. Everywhere else in the world waiting times are months and years. A short waiting time for a deceased donor transplant means that someone is being killed for that transplant.
There is no other explanation for the transplant numbers than sourcing from Falun Gong. China is the second largest transplant country in the world by volume after the U.S. Yet, until 2010 China did not have a deceased donation system and even today that system produces donations which are statistically insignificant. The living donor sources are limited in law to relatives of donors and officially discouraged because live donors suffer health complications from giving up an organ.
The Ministry of Health of China accepts that organs for transplants are coming almost entirely from prisoners. The Ministry claims that the criminals sentenced to death not executed prisoners of conscience.
The number of prisoners sentenced to death and then executed that would be necessary to supply the volume of transplants in China is far greater than even the most exaggerated death penalty statistics and estimates. Moreover, in recent years, death penalty volumes have gone down, but transplant volumes, except for a short blip in 2007, remained constant.
Politics of Organ Transplant Abuse
The Ministry of Health acknowledges that sourcing of organs from prisoners is wrong and promises eventually to end the abuse—in five years but not immediately. The reason the Ministry gives for not ending the abuse immediately is politics.
I and others had pressed the World Medical Association to expel the Chinese Medical Association because of organ transplant abuse in China. Dr. Wonchat Subhachaturas, President of the World Medical Association, in a letter dated July 18, 2011, to Dr. Torsten Trey, Executive Director of Doctors Against Forced Organ Harvesting, wrote: "[Deputy Health Minister] Professor Huang … said that he would not get the necessary political support to change the practice of harvesting organs from executed prisoners immediately."
The use of the word "immediately" is a euphemism. Deputy Minister Huang had been advocating an end to the practice at least since August 2009. Why in the intervening years had the abuse not stopped?
And what did politics have to do with it? Organ transplants are done by medical practitioners, not politicians. One could maybe understand Deputy Minister Huang's pleading economics, that too much money was being made from transplant abuse to stop it. But instead, he pleaded politics.
To understand the politics of organ transplant, it is necessary to understand the politics of repression of Falun Gong. According to an April 9, 2012 Epoch Times article by Cheng Jing, the political dynamic preventing the end to organ transplant abuse was explained in a cryptic nutshell by Chinese Premier Wen Jiabao in March this year. According to a source, the Premier, at a closed Communist Party meeting in Zhongnanhai on March 14, 2012, stated: "Without anesthetic, the live harvesting of human organs and selling them for money—is this something that a human could do? Things like this have happened for many years. We are about to retire, but it is still not resolved. Now that the Wang Lijun incident is known by the entire world, use this to punish Bo Xilai. Resolving the Falun Gong issue should be a natural choice."
The Party announced the next day that Bo lost his position as Communist Party General Secretary of Chongqing.
So, the Chinese Premier Wen urged using the Wang Lijun incident to punish Bo Xilai. Live harvesting of organs for money, he was asserting, is tied up with the Falun Gong issue. Resolve the Falun Gong issue, that is to say end the banning of Falun Gong, and the killing of people for their organs, according to Premier Wen, would end.
This statement of the Premier needs unpacking. What does organ transplant abuse have to do with the ban on Falun Gong? A lot, if you conclude, as David Kilgour and I have, that Falun Gong are being killed for their organs.
What is the Wang Lijun incident? On Feb. 6 this year, Wang Lijun, then deputy mayor and police chief in Chongqing, visited the American consulate in Chengdu for a full day. When he left, the Chinese security police arrested him. Wang went on trial for his attempted defection secretly on Sept. 17 and publicly on Sept. 18. He pleaded no contest.
What is the connection between organ transplant abuse and Bo Xilai? That takes a bit of explaining.
Although this is a simplification, the civilian power struggle in China revolves around three factions—the hardliners, the reformers, and the harmonizers. The leader of the hardliners used to be former President Jiang Zemin who led the banning of Falun Gong in 1999. His successor in the current Standing Committee is Zhou Yongkang, the Party head of Chinese security apparatus and also of the repression of Falun Gong. The man designated to replace Zhou Yongkang in the Standing Committee at the 18th National Congress was Bo Xilai.
The position of premier has sporadically been held by a line of reformers—Zhao Ziyang from 1980 to 1987, Zhu Rongji from 1998 to 2003, and Wen Jiabao from 2003 to the present. Before Jiang Zemin began his campaign to ban Falun Gong, Premier Zhu Rongji was encouraging the practice of Falun Gong as beneficial to health.
The harmonizers, exemplified by current Communist Party chief Hu Jintao and his designated successor Xi Jinping, are not trying to keep everybody happy, just the various factions within the Party. They attempt to avoid confrontations and paper over differences.
Bo Xilai was not just tough on Falun Gong. He and his assistant Wang Lijun were central to the killing of Falun Gong for their organs.
The investigation David Kilgour and I did was triggered by a statement by a woman using the pseudonym Annie. She told The Epoch Times in Washington D.C. in a story published in its March 17, 2006 edition that her ex-husband harvested corneas of Falun Gong practitioners in Sujiatun hospital between 2003 and 2005. Annie said other doctors at the same hospital harvested other organs of these victims, that Falun Gong were killed during the harvesting and that their bodies were cremated.
The details of the story Annie told about the work of her husband were not that different from the details of the story Doctor Wang, another speaker here, who told this Congress about his own work, a story which, as you can see, was initially vehemently denied by the Government of China and then years later admitted. The only substantial difference in the two stories, Annie's and Doctor Wang's, was a difference in the type of prisoner from whom organs were extracted.
Sujiatun, where Annie's husband worked, is a district in the city Shenyang. Shenyang is a city in the province Liaoning. Bo Xilai was appointed Mayor of Dalian City in Liaoning Province from 1993 to 2001. He was appointed Deputy Secretary of the Chinese Communist Party for Liaoning Province in 2000. From February 2001 to February 2004 he was Governor of Liaoning Province.
While he was in Liaoning, Bo developed a reputation as a brutal leader of the persecution of Falun Gong. The period that Annie's husband worked in Sujiatun hospital and the period that Bo Xilai was Governor of the province in which the hospital was located overlapped, for the years 2003 and 2004.
From 2003 to 2008, Wang Lijun was the head of the Jinzhou City Public Security Bureau Onsite Psychological Research Centre (OSPRC), Liaoning Province. He conducted research on a lingering injection execution method which would allow organ removal for transplants before the person died from the injection. He conducted further research to prevent patients who received organs of injected prisoners from suffering adverse effects from the injection drugs.
Next … Wang Lijun worked directly under Bo Xilai in Liaoning Province in 2003 and 2004.
Disclaimer Text:
"Views expressed in this article are the opinions of the author and do not necessarily reflect the views of The Epoch Times."