The Oregon Department of Education (ODE) published comprehensive guidelines earlier this month to help school districts better support transgender students, even while endorsing the idea of keeping parents in the dark. 
According to the guidelines, support can include allowing students to change their preferred name and gender, as well as choose the pronouns their peers and teachers are to use, and even begin the process to transition to their preferred gender.
All of this can take place with or without parental involvement.
If a student discloses they are transgender, the school "may or may not include the child's parents in the implementation of a 'gender support plan' for the student," the Supporting Gender Expansive Students guidance for schools handbook states. 
"Schools should engage in student-led support planning for name and pronoun changes. Once the school and student have decided on a supportive action plan, the school should immediately take action to implement the plan." 
In his written introduction, ODE Director Clint Gill explained why his department felt the time was right for such a document.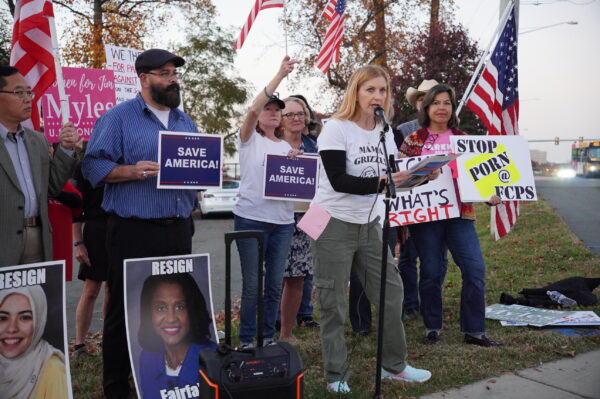 "The guidance was written during a period of a year and a half where we saw record numbers of proposed and sometimes passed legislation, political vitriol, and dehumanizing media coverage against gender-affirming education and healthcare nationwide," wrote Gill. 
Oregon was one of the first states to publish guidelines for transgender students in 2016. 
Since that time, the universe of names, pronouns, and genders has exploded, and so has the ODE guidance. 
Expanding Universe of Genders
The original 16-page document titled Creating a Safe and Supportive School Environment for Transgender Students has evolved into the 48-page Supporting Gender Expansive Students policy handbook. 
The list of 16 identified terms in the original document has been expanded to a six-page terminology appendix, which uses the term "gender expansive" to represent the "myriad of system-impacted gender identities, expressions, and assignments, including but not limited to transgender, nonbinary, Two Spirit, intersex, agender, genderqueer, and genderfluid identities." 
A link to additional terms and definitions relating to gender identity and sexual orientation appears at the end.
The document also defines educational equity and calls for the "restructuring and dismantling of systems and institutions that create the dichotomy of beneficiaries and the oppressed and marginalized."
"The Oregon Department of Education has released a 48-page guide to help schools manage gender expansion in students, yet there has been no plan to catch our kids up on two years of learning loss," Mackensey Pulliam, president and founder of Oregon Moms Union, told The Epoch Times.
Despite record funding, Oregon's public education system continues to rank 41st in the nation for education, with 66 percent of fourth graders "not proficient" in reading and 69 percent of eighth graders not sufficient in math. 
In a 2020 Student Health Survey, 8 percent of students reportedly identified as transgender, gender expansive, or questioning. 
"We have elaborate plans for gender identity and social justice curriculum but we don't have standardized phonics-based curriculum and less than half of Oregon students are reading at grade level," Pulliam continued.
"Schools in Oregon are prioritizing political agendas and assigning pronouns to elementary students while we're in the middle of an academic crisis."
Fluidity
To educate teachers and administrators on how to help transgender students, the document provides a variety of hypothetical scenarios, including one about ensuring facilities access for a "genderfluid" student.
"A high school student (she/they/he) who had recently asserted his genderfluid identity … stated that she felt safe using both the boys and girls restrooms during the school day in alignment with their fluid gender identity, but that they would feel more comfortable using the girls locker room during physical education and athletics because of previous bullying and harassment she had experienced in the boys locker room as a student-athlete. The school supported the student in his access needs by developing a facilities access plan they shared with all staff who needed to be informed." 
Many of these scenarios treat proper grammar as a secondary concern in the educational environment. 
"An elementary school student, Alicia (they/them), and their parents asked for a meeting with the school counselor immediately following winter break," another scenario reads.
One teacher, who asked not to be identified for fear of repercussions, said that state administrators are creating problems. 
"It's hard enough for first and second grade kids to grasp pronouns as it is, but now we're creating an unlimited number of pronouns that are changing all the time and we're supposed to use plural pronouns for an individual, which makes no sense," the elementary school teacher told The Epoch Times. "It's just confusing the hell out of kids!"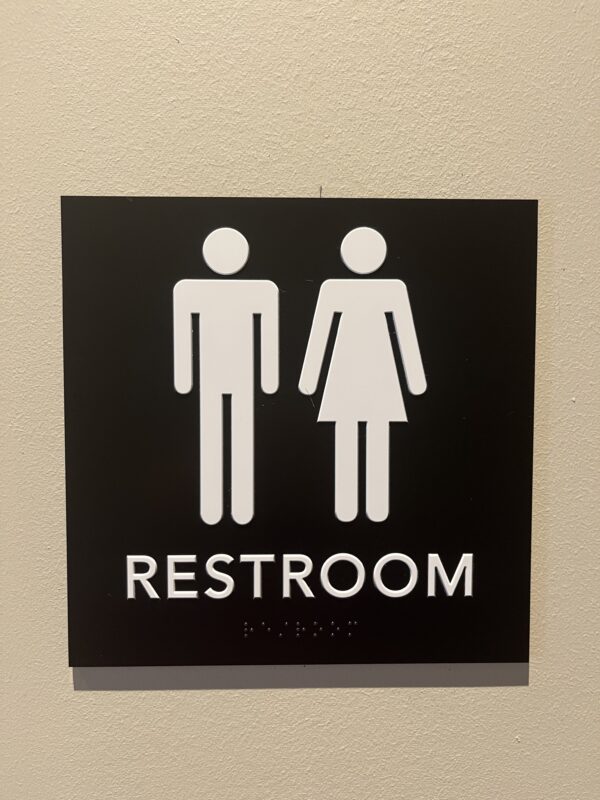 These policies also create fear of repercussions for using the "wrong" pronoun (referred to as "misgendering"), which can change at any time, the teacher explained. 
"Even if a student does not update their records, they should be referred to by their asserted name and pronouns. Intentional or unintentional continuous misgendering of a student by refusing to use their asserted name and pronouns can potentially create a hostile environment," the policy document reads.
ODE also repeatedly endorses the idea of keeping parents in the dark.
"To the extent possible, schools should refrain from revealing information about a student's gender identity, even to parents, caregivers, or other school administrators, without permission from the student."
In multiple instances, the handbook provides administrators with a brief explanation of their legal obligations, then offers a "workaround" or "loophole" to skirt those requirements.
"Schools are required to collect and report data based on sex or gender for a variety of state and federal reporting requirements. However, nothing in Oregon law generally requires a school to keep a student's sex or gender as a part of the student's permanent record."
The document provides dozens of links to additional resources with sex and gender related materials, including lessons to "help students understand gender identity and gender role stereotypes" beginning in first grade.  
A lesson for sixth graders encourages them to "think outside the (gender) box." 
Seventh graders will learn about puberty blockers and how they "stop the impact of naturally occurring hormones for a youth who is  transgender." 
An 8th grade lesson ties race to sexuality. 
Pulliam believes that such curriculum and policies will continue to "push parents to seek public school alternatives and support school choice legislation and ballot measures."
Already, the advocacy group Education Freedom for Oregon is collecting petition signatures to add two Constitutional Amendments to the state's 2024 ballot that would support school choice.
Meanwhile, in Oregon's upcoming legislative session, ODE will ask lawmakers to require school districts to have civil rights coordinators, as well as additional funding to address complaints should students believe their rights are being violated.