A recent Orange County Grand Jury report showed "mixed" success in the county's effort to address homelessness through the "Continuum of Care," a series of nonprofits and government agencies tasked with ending homelessness in the region, with local concern remaining at an all-time high.
Though the county has over 5,700 homeless individuals, according to the 2022 point-in-time count, it is still about 17 percent—or about 1,100 people—less than the previous count in 2019 (pdf).
The county has taken several strategies to decrease these numbers, with varying degrees of success.
Among strategies reported to be working successfully is prevention investments, whereby funding to pay rent and utilities, as well as housing vouchers, reportedly increased the financial stability of individuals identified as "in danger" of becoming homeless.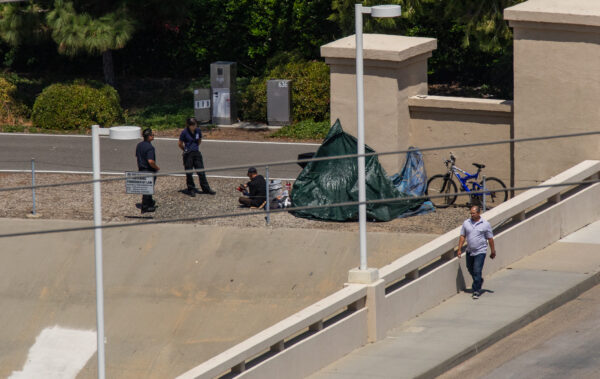 According to the report, more homeless individuals were successfully housed through increased outreach efforts, such as police "homeless liaison officers" specially trained to assist homeless people to connect with needed resources, such as clinical detox programs and housing.
Some of these officers, however, have experienced significant injuries while assisting these communities.
In Westminster, a homeless liaison officer was violently hit over the head with a metal chair by a homeless individual during their June 18 outreach event, leading to her hospitalization and extended medical leave.
"She has a severe concussion right now, we're not sure when she'll be fully recovered," Westminster Police Chief Darin Lenyi told The Epoch Times. "It's just really terrible."
According to Lenyi, law enforcement has found a "drastic" increase in homeless individuals wielding deadly weapons, including guns and knives. This has made the jobs of homeless liaison officers more difficult.
"We're still trying to figure out where and how they're getting these guns … [firearms] are extremely expensive for a homeless person to get ahold of," Lenyi said.
Despite these challenges, the county reports that more homeless individuals were reached through "trust-building" and outreach efforts resulting in increased numbers being sheltered overall compared to 2019 statistics.
The report goes on to state the main reasons homeless individuals resist assistance from outreach programs, namely a lack of trust from previously broken promises from program staff, and lack of freedom to walk in and out of shelters without arranged transportation.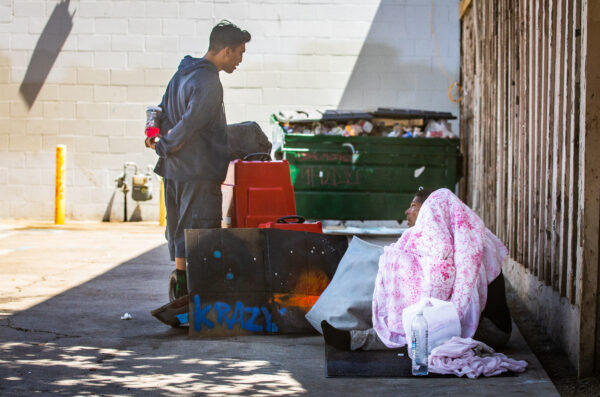 The Continuum of Care is funded through a variety of federal, state, and county grants.
Currently, the county's annual contracts for shelters cost just over $30 million per year, with permanent housing costing over $16 million per year, according to the report.
Federal funds comprise over half the funds available to the county at over $60 million, over $29 million in state funds, and over $28 million from the county's own funds.
Emergency shelter beds available to the homeless increased, providing more help to the unhoused. Permanent shelter housing opportunities also increased through newly increased federal vouchers and permanent supportive housing developments built in cities like Anaheim and Santa Ana, among others.
These developments are often built through re-purposing older structures, such as "outdated" motels.
Based on the report's overall findings, the grand jury found that South Orange County cities lack "low threshold" emergency shelters, resulting in more homeless encampments.
Additionally, "too many" homeless who are "severely and persistently" mentally ill or suffer from addiction end up incarcerated instead of more "appropriate" placements, such as clinical intervention.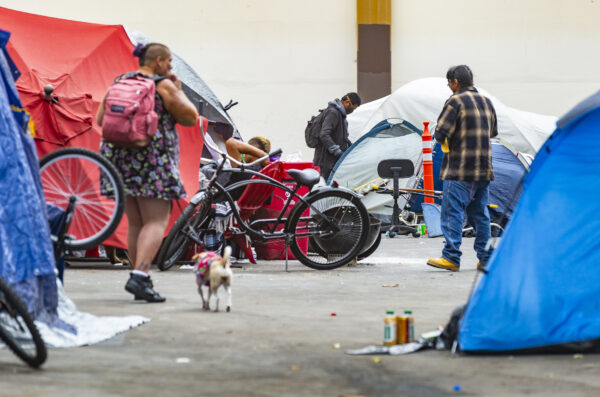 Costs continue to play a pivotal role in the county's homeless epidemic. The county continues to spend significant funds on homeless individuals in jail and the criminal justice system.
When these expenditures are included, Orange County homeless costs were an estimated $1.6 billion in the 2021–2022 fiscal year, according to the report.
Transitional-aged youth are also listed as a vulnerable population once they age out of foster care, often becoming homeless and needing assistance finding housing.
As such, the report recommends "leveraging" funding to persuade South Orange County cities to open a regional, low-threshold emergency shelter for the homeless, in addition to the Laguna Beach Friendship Shelter by July 2023.
Findings from the report also push for additional funding for mental health and addiction care programs for supervised care and treatment leading into the 2022–2023 fiscal year. Estimates for these costs remain unlisted.
Housing opportunities for transitional-aged youth leaving foster care are also recommended.
The Continuum of Care has worked with Orange County's 34 cities and unincorporated areas to address homelessness since 1998. It is comprised of local governments, county departments and agencies, non-profits, faith-based organizations, and much more.