As state and local health officials urge the public to avoid large gatherings during the holidays because of COVID-19, one resident of Orange County, California, says she's planning a Thanksgiving meal for nearly 300 people.
"We're going to have what I hope will be the largest Thanksgiving feast in California or at least Southern California," Peggy Hall told The Epoch Times. "We plan on having a few hundred people, and it's going to be a time to celebrate our life, our freedom, and our liberty."
Hall is hosting the party through her group, The Healthy American, and said almost 300 tickets have been sold. Proceeds will pay for expenses such as catering and security.
The location of the event will be revealed to attendees on Thanksgiving Day. Hall said she is being secretive about the details because she has previously received death threats for expressing her views.
"We have had—probably unlawful—harassment at other events," she said. "Not everybody is willing to go to the line for their freedom and liberty, but I am."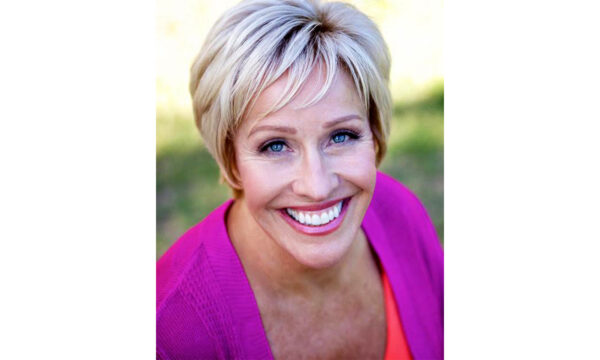 The event is happening in defiance of guidelines released by local and state governments.
Gov. Gavin Newsom has asked Californians to wear masks, practice social distancing, and avoid large social gatherings as the state struggles with rising COVID-19 cases.
Orange County reported a record number of cases on Nov. 23, when 1,422 tested positive for the virus. An additional 837 cases were confirmed on Nov. 24.
Orange County officials have been asking residents to enjoy the holidays responsibly.
"COVID-19 is not over. We have been living with the virus for months and are experiencing another surge of cases at all levels—county, state and nation," Orange County Health Care Agency Director Dr. Clayton Chau said in a press release.
"As the pandemic continues, we can't let fatigue fool us into dropping precautions to prevent the spread and stop the surge. The safest way to protect yourself, the community, and our health care system this Thanksgiving is to celebrate at home with the people you live with."
But Hall said she won't ask attendees to adhere by such guidelines during the Thanksgiving feast.
"[Mask and socially distancing guidelines] are not laws. We're not required to abide by anything like that," she said. "It's up to each individual on what they want to do, as it should be."
The Healthy American group's mission is to "educate, inform and inspire others to take positive action to defend our God-given rights as protected by the Constitution," according to its website.