The Orange County Board of Supervisors Jan. 24 unanimously approved writing a letter of support for a state bill that, if passed, would allow prosecutors to charge fentanyl dealers with murder if someone dies as a result of them ingesting a drug they sold.
Senate Bill 44, introduced last month by Sen. Tom Umberg (D-Santa Ana), would require drug offenders—those convicted of selling or distributing illegal narcotics—to be notified that if they sell fentanyl, and someone dies from taking it, they could be charged with murder or voluntary manslaughter.
"This is one tool in the toolbox" to deal with the fentanyl crisis, Umberg told The Epoch Times.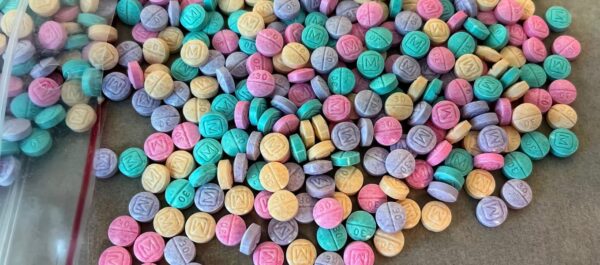 Former Sen. Melissa Melendez (R-Yucaipa) previously introduced a similar bill in 2021, but it failed in committee later that year. She named it Alexandra's Law in honor of the fatal fentanyl overdose of 20-year-old Alexandra Capelouto in 2019, just two days before Christmas. Umberg revived it with the same name.
The law would be modeled after the state's so-called Watson Waiver admonishment given to drunk drivers—that if they get caught driving intoxicated again and kill someone in the process they face a second-degree murder charge instead of manslaughter.
The bill is bipartisan and sponsored by 18 other state senators and 13 assembly members.
Orange County Board of Supervisors Chairman Don Wagner said during the meeting he jumped at the opportunity to support the bill because it "looks like it has some juice behind it and it is a really good thing."
Supervisor Katrina Foley agreed, saying she hopes "finally people will wake up because this is extremely dangerous and we should be making sure those causing the deaths of our teens and community members are held accountable."
Twenty-eight other counties across the state already have their own admonishments for dealers responsible for fentanyl deaths.
One of them is Orange County, where District Attorney Todd Spitzer and Sheriff Don Barnes have directed deputies and prosecutors to give their own version of the admonishments after attempts to pass a similar law failed.
Spitzer has vowed to file second-degree murder charges to fentanyl dealers given the informal admonishment.
The drug is 50 more times potent than heroin and 100 more than morphine. As little as 2 milligrams can kill someone.

The U.S. Drug Enforcement Agency (DEA) announced in December a record-breaking seizure of more than 379 million deadly doses of fentanyl throughout the country in 2022.
In California, fentanyl seizures increased by nearly 600 percent throughout the state last year, according to the office of Gov. Gavin Newsom.
The DEA also recently announced, of fake prescription pills analyzed in 2022, 6 out of 10 contained a potentially lethal dose of fentanyl.