YORBA LINDA, Calif.—The Orange County Sheriff's Department (OCSD) rolled out its long-awaited body-worn camera system at its Yorba Linda Police Services center on Oct. 4.
Deputies are very excited about the technology, OCSD Yorba Linda Capt. Cory Martino told The Epoch Times, given that it will increase transparency and accountability while deputies are out on patrol.
"We're very excited, we think it will have a positive impact here in Yorba Linda," Martino said. "We have a great relationship with the community and we feel that this new technology will assist with enhancing the level of transparency, accountability, and providing a great level of customer service that will enhance that relationship with the people in the community."

The program, which was approved by the Orange County Board of Supervisors back in July, is set to cost around $12.7 million for 1,051 Axon Body 3 Cameras, 335 Fleet 3 cameras, video management software, training and support, and upgrades for a five-year term. The department will also be the first agency in the region to implement Axon's newest generation of cameras, which capture high-definition footage, helping to provide a clearer image.
Considering the size and complex nature of the project, Martino said the Sheriff's Department plans to have it fully rolled out by early next year.
"As you can imagine, this is no easy task to implement," Martino said. "All this technology for an agency as large as ours, we want to make sure that we're doing this in a very strategic and intentional manner, making sure that we have all the technology, the infrastructure, the staffing in place, and the processes—you can imagine a lot of data from these cameras, so again just making sure that that we're doing this in a very strategic manner."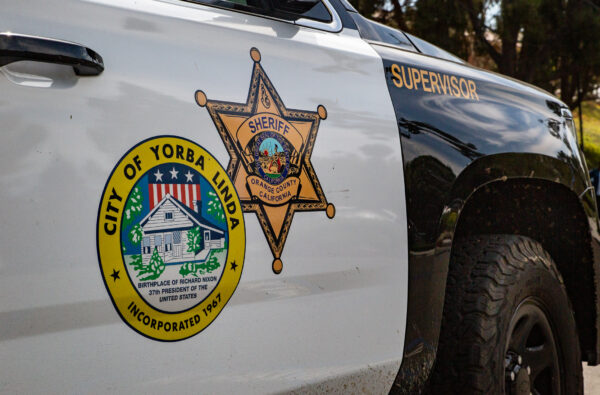 Deputies will have a docking station where at the end of their shift, they can place the camera on the dock, which will simultaneously charge the unit and upload the footage to cloud storage.
A large benefit of a rolled-out implementation is the ability to test and ensure the full functionality of the cameras prior to the entire department having them, Martino said.
"We're going to deploy over 1,000 cameras to our staff to all over our field operations or patrol operations, and so what's unique about Yorba Linda, it gives us a chance to test the infrastructure, the staffing, technology, anything that we need to fix or make adjustments we can, as we take a phased approach to our deployment," he said.