SANTA ANA (CNS)—Orange County supervisors voted May 12 to reopen parking lots at county parks and approved a plan to boost COVID-19 testing according to state guidelines.
Supervisor Don Wagner made the motion to reopen the parking lots for the parks, effective May 16. But parking lots for beaches will remain closed. Parks themselves have never been closed during the COVID-19 pandemic.
"Why not beaches?" Board Chairwoman Michelle Steel asked.
Wagner said he wanted to avoid antagonizing Gov. Gavin Newsom, who ordered a shutdown of the county's beaches but later worked out compromises to allow for active-use only.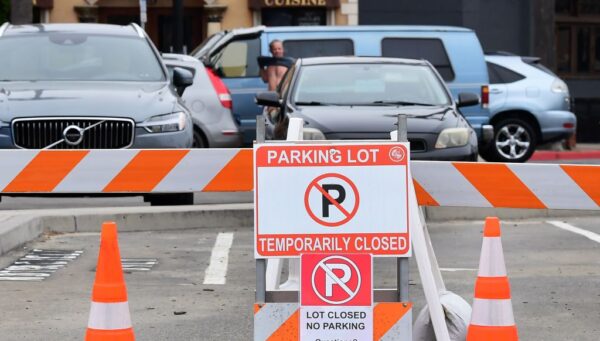 "That's in response to the concerns from folks in Sacramento," Wagner said. "But we aren't seeing the same hoops being asked of us to jump through in regards to the parks."
Events and activities will not be offered at the parks, Orange County CEO Frank Kim said.
Opening the lots, which have been closed since March 25, will just make it easier for residents to keep using the parks for hiking and exercise, he said.
Later May 12, OC Parks Director Stacy Blackwood issued a memo on a phased reopening of county parks that will begin Saturday, May 16.
Parks officials are working with the Orange County Health Officer, Dr. Nichole Quick, on plans to reopen park restrooms, athletic fields and courts for "self-guided play."
By May 16, parking lots, restrooms, fishing lakes, athletic fields and courts at all of the county's regional parks will be open. The county's wilderness parks parking lots, bathrooms, and trailheads and trails will be open as well.
At the county's camping parks, the parking lots, day-use areas, restrooms, showers, and individual campsites will be open, but not group campsites.
The OC Zoo, nature centers, historic buildings, playgrounds, and exercise equipment will remain closed for the time being.
The board also voted to adopt California Department of Public Health guidelines for expanding COVID-19 testing and to direct county staff to ramp up efforts to test more residents.
This comes as more tests have become available. The state updated its guidelines because of the availability of more tests.
Ramping Up Testing
The state has created two tiers for testing. Tier 1 applies to hospitalized patients, health care workers, first responders and social service employees whether they are sick or asymptomatic, residents 65 or older whether they are sick or not, or anyone with chronic medical conditions that make them more vulnerable.
The first tier also expands testing in skilled nursing and congregant facilities and for frontline workers in grocery stores and utilities.
The second tier is for lower-risk people who do not have symptoms.
Wagner questioned why the county should be ramping up testing when there does not appear to be a great demand for it.
"I'm not sure what this adds to our debate or how this helps out our citizens when we already have three times the number of tests available today" that are being used, Wagner said.
Supervisor Andrew Do, who is on the testing ad-hoc committee with Supervisor Doug Chaffee, said expanded testing will be particularly useful in reaching out to the "underserved communities" where the outbreaks are highest.
Do said a UC Irvine study showed that Latinos in particular are being hard hit by the virus.
"Until now the testing for those communities has been very low," Do said. "So this is more of a focus on our effort in terms of outreach."
County officials have been recently offering testing in community clinics, Do said.
All of Orange County's House members sent a letter to OCHCA Director Clayton Chau expressing "concerns" regarding "disparities" in testing between Orange County and other counties. The House members asked for a meeting with Chau, who just started work last week.
Orange County officials reported May 13 three new deaths from COVID-19, bringing the death toll to 80, and announced 157 new cases, raising the cumulative number to 3,749.